CBT for Separation Anxiety Disorder: Empowering Recovery
Separation Anxiety Disorder can be overwhelming, causing distress when separated from loved ones and hindering daily functioning. However, Cognitive Behavioral Therapy or CBT for separation anxiety disorder offers hope.
In this article, we explore how CBT techniques, such as identifying thought patterns, exposure therapy, and relaxation exercises, can effectively alleviate the symptoms of Separation Anxiety Disorder.
Let us learn more about separation anxiety disorder first.
Definition and explanation of separation anxiety disorder
Separation anxiety disorder is a psychological condition characterized by excessive fear or distress when an individual is separated from a person or place to which they are emotionally attached. It is commonly observed in children but can also affect adults.
This disorder can lead to significant distress and impairment in daily functioning, making effective treatment crucial.
Importance of effective treatment
Effective treatment for separation anxiety disorder is essential to alleviate symptoms and improve the overall well-being of the affected individual.
Untreated separation anxiety can result in long-term consequences, such as difficulties in forming relationships, academic or occupational impairment, and an increased risk of developing other anxiety disorders or depression.
Timely intervention can help individuals learn coping strategies, enhance their resilience, and minimize the impact of this disorder on their lives.
Overview of cognitive-behavioral therapy (CBT)
Cognitive-behavioral therapy (CBT) is a widely recognized and evidence-based approach for treating separation anxiety disorder. It focuses on identifying and challenging irrational thoughts and beliefs that contribute to anxiety, while also teaching practical skills to manage distressing emotions.
CBT for adult separation anxiety aims to modify maladaptive behaviors and gradually expose individuals to anxiety-provoking situations, helping them build confidence and develop effective coping mechanisms. This therapy provides a structured and goal-oriented approach, making it highly suitable for addressing separation anxiety disorder in both children and adults.
Understanding separation anxiety disorder
Now that we know what separation anxiety disorder means, it's time to learn about how it is caused and manifested.
Causes and risk factors
The exact causes of separation anxiety disorder are not fully understood, but several factors contribute to its development. Biological factors such as genetics and brain chemistry may play a role.
Additionally, environmental factors like a history of trauma or stressful life events can increase the risk. Children who have overprotective or anxious parents may also be more susceptible to developing this disorder.
Common symptoms and manifestations
The symptoms of separation anxiety disorder can vary in intensity and duration. Children may exhibit excessive distress when separated from their primary caregivers, including intense worry, crying, tantrums, and physical complaints such as stomach aches or headaches.
They may refuse to go to school or engage in activities that involve separation. In adults, symptoms may include persistent and excessive worry about separation, difficulty sleeping away from home, and a strong desire to be with loved ones.
Impact on daily life and relationships
Separation anxiety disorder can significantly impact an individual's daily life and relationships. Children with this disorder may experience academic difficulties, social withdrawal, and reluctance to engage in age-appropriate activities.
In adults, it can lead to challenges in maintaining employment, difficulties with friendships and romantic relationships, and a sense of dependency on others. The fear and distress associated with separation can restrict individuals from pursuing personal goals and enjoying fulfilling experiences, causing a decline in overall quality of life.
Understanding the causes, symptoms, and impact of separation anxiety disorder is crucial for effective diagnosis and treatment.
Identifying the underlying factors, recognizing the manifestations, and addressing the consequences can help individuals and their loved ones navigate this disorder and work towards a healthier and more balanced life.
Overview of cognitive-behavioral therapy
Cognitive-Behavioral Therapy (CBT) is a widely used and effective therapeutic approach for treating separation anxiety disorder.
It is based on the premise that our thoughts, emotions, and behaviors are interconnected, and by identifying and modifying negative patterns, we can alleviate psychological distress. CBT for separation anxiety disorder typically involves the following components:
Cognitive restructuring
This involves identifying and challenging irrational thoughts and beliefs that contribute to anxiety. The therapist helps individuals reframe their thoughts in a more realistic and adaptive manner, reducing fear and worry associated with separation.
Exposure therapy
Gradual exposure to feared separation situations is a key component of CBT. By gradually facing feared situations in a controlled and supportive environment, individuals can learn that their anxiety decreases over time, leading to increased confidence and reduced avoidance behaviors.
This video is about exposure hierarchy, a tool developed by psychologists to help you develop the skills needed to beat anxiety through tiny little steps:
Skills training
CBT equips individuals with practical coping skills to manage anxiety and distress. These may include relaxation techniques, problem-solving strategies, and social skills training to enhance confidence and resilience.
Homework and practice
CBT often involves assignments for individuals to practice newly acquired skills and apply them in real-life situations. Regular practice helps reinforce learning and ensures the integration of CBT for separation anxiety techniques into daily life.
CBT is a time-limited, structured therapy that focuses on specific goals. It has been shown to be effective in reducing symptoms of separation anxiety disorder and improving overall functioning.
The collaborative nature of CBT allows individuals to actively participate in their treatment, empowering them to take control of their anxiety and work towards long-term recovery.
CBT techniques for separation anxiety disorder
CBT for separation anxiety in adults employs various techniques to address the symptoms and challenges associated with separation anxiety disorder. Here are some commonly used CBT techniques:
1. Psychoeducation
Educating individuals about separation anxiety disorder helps them understand the nature of their condition, its causes, and the treatment process. Psychoeducation also aims to normalize their experiences and reduce self-blame or shame.
2. Thought monitoring
Individuals learn to identify and track their anxious thoughts and worries related to separation. They become aware of negative or unrealistic thinking patterns and their impact on emotions and behaviors.
3. Cognitive restructuring
This technique involves challenging and replacing negative thoughts with more realistic and balanced ones. The therapist helps individuals examine the evidence for and against their anxious beliefs, encouraging them to adopt more rational and supportive thinking.
wporg type="advice" title="15 Ways Cognitive Behavioral Therapy Benefits Couples" link="https://www.marriage.com/advice/therapy/cognitive-behavioral-therapy-helps-relationship/" image="https://image.marriage.com/advice/wp-content/uploads/2022/09/New-Project-2022-09-27T143312.773-390×250.jpg"]
[/wporg]
4. Exposure and response prevention
Gradual exposure to feared separation situations is a cornerstone of CBT. Individuals create a hierarchy of anxiety-provoking situations, starting with less distressing scenarios and progressively working up to more challenging ones.
They learn to tolerate anxiety without engaging in avoidance or safety behaviors.
5. Relaxation techniques
Teaching relaxation techniques such as deep breathing, progressive muscle relaxation, or guided imagery can help individuals manage their physical and emotional symptoms of anxiety during separation.
6. Behavioral activation
Encouraging individuals to engage in activities they enjoy and that provide a sense of accomplishment helps counteract avoidance and withdrawal behaviors associated with separation anxiety.
This technique promotes positive experiences and a sense of mastery.
7. Social skills training
For individuals who struggle with social interactions and making connections, learning and practicing social skills can enhance their confidence and reduce anxiety related to separation from others.
8. Problem-solving strategies
CBT helps individuals develop effective problem-solving skills to address specific challenges related to separation anxiety. This involves identifying problems, generating potential solutions, and evaluating their effectiveness.
9. Relapse prevention
As individuals progress in treatment, they learn to anticipate and cope with potential setbacks. Relapse prevention strategies focus on maintaining progress, recognizing early warning signs, and implementing appropriate coping skills to prevent a recurrence of symptoms.
CBT for separation anxiety disorder is tailored to the individual's needs and may vary based on age, developmental level, and specific challenges.
The collaborative and structured nature of CBT provides individuals with practical tools to manage their anxiety, modify maladaptive thinking patterns, and gradually confront and overcome their fears associated with separation.
Case studies and success stories
Case studies and success stories highlight the positive impact of Cognitive-Behavioral Therapy (CBT) in treating separation anxiety disorder. Here are a couple of examples:
Case study
Emily, a 10-year-old girl, experienced severe separation anxiety that resulted in daily school refusal and distress whenever her parents left her side. CBT was implemented, starting with psychoeducation for Emily and her parents.
Through thought monitoring and cognitive restructuring, Emily learned to challenge her anxious thoughts and replace them with more realistic ones.
Exposure therapy was gradually introduced, initially with short periods of separation from her parents and then progressing to longer durations.
Emily also practiced relaxation techniques to manage her anxiety during separations. Over time, her school attendance improved, and she developed effective coping strategies to handle separation anxiety.
With continued support and guidance, Emily regained confidence, resumed social activities, and experienced significant improvement in her overall well-being.
Success story:
Adam, a 27-year-old man, had been experiencing severe separation anxiety that limited his ability to travel or be away from his parents. Through CBT, Adam learned to identify and challenge his anxious thoughts and beliefs. He gradually exposed himself to separation situations, starting with short trips and gradually increasing their duration.
Adam also participated in social skills training, which helped him build relationships and reduce his reliance on his parents for emotional support. Through the use of relaxation techniques and problem-solving strategies, he developed a sense of mastery over his anxiety.
As a result, Adam successfully took a solo trip and reported feeling a sense of accomplishment and freedom. His improved confidence and reduced anxiety in separation situations led to greater independence and more fulfilling social life.
These case studies and success stories illustrate how CBT techniques can effectively address separation anxiety disorder, leading to improved functioning and quality of life. Each individual's journey is unique, but with the right therapeutic support, it is possible to overcome the challenges posed by separation anxiety and achieve significant progress.
Additional questions
Check out a few more questions to understand CBT for separation anxiety disorder better:
How long does CBT take to show results for separation anxiety disorder?
The duration for CBT to show results for separation anxiety disorder can vary depending on individual factors, such as the severity of symptoms, personal circumstances, and the individual's level of engagement in therapy. Generally, CBT is a time-limited treatment that typically spans several weeks to a few months.
It involves regular sessions with a therapist, often on a weekly or biweekly basis. During this time, individuals gradually work through the CBT techniques, such as cognitive restructuring, exposure therapy, and skill-building exercises.
While some individuals may experience noticeable improvements within a few sessions, it is common for significant progress to occur over the course of several weeks as individuals gain confidence and develop effective coping strategies.
Can CBT be combined with medication for separation anxiety disorder?
Yes, CBT for separation anxiety disorder can be combined with medication for separation anxiety disorder, especially when symptoms are severe or when there is a co-occurring mental health condition. Medication, typically prescribed by a psychiatrist or a medical doctor, may include selective serotonin reuptake inhibitors (SSRIs) or anti-anxiety medications.
These medications can help manage the physiological and biochemical aspects of anxiety. CBT and medication can work synergistically to address different aspects of separation anxiety. CBT focuses on cognitive and behavioral strategies to manage anxiety, while medication can help alleviate symptoms and support the therapeutic process.
It is important for individuals to consult with their healthcare provider to determine the most suitable treatment plan, including whether a combination of CBT and medication is appropriate for their specific situation.
There's road ahead!
CBT for separation anxiety disorder has proven to be an effective and evidence-based treatment for individuals suffering from Separation Anxiety Disorder (SAD).
Through the utilization of various techniques such as exposure therapy, cognitive restructuring, and relaxation training, CBT for separation anxiety disorder aims to address the root causes of anxiety and help individuals develop healthier coping mechanisms.
By challenging negative thought patterns and gradually exposing individuals to anxiety-provoking situations, CBT empowers them to overcome their fears and regain control over their lives. With its systematic and structured approach, CBT for separation anxiety disorder offers hope and relief for those struggling with Separation Anxiety Disorder.
Share this article on
Want to have a happier, healthier marriage?
If you feel disconnected or frustrated about the state of your marriage but want to avoid separation and/or divorce, the marriage.com course meant for married couples is an excellent resource to help you overcome the most challenging aspects of being married.
Learn More On This Topic
You May Also Like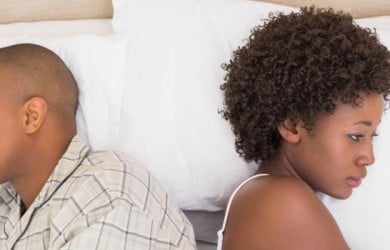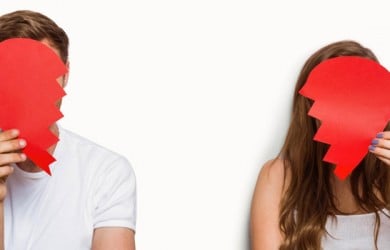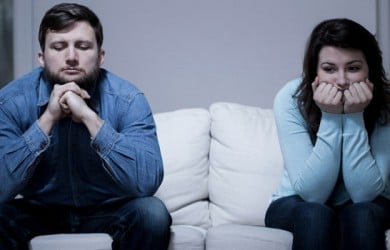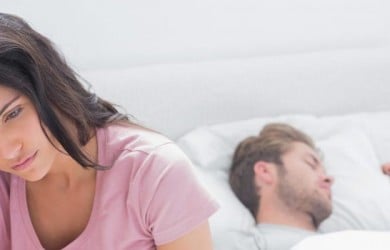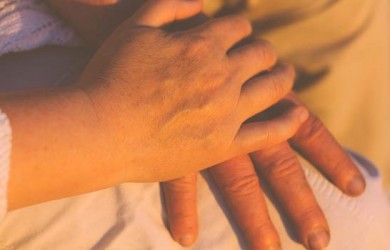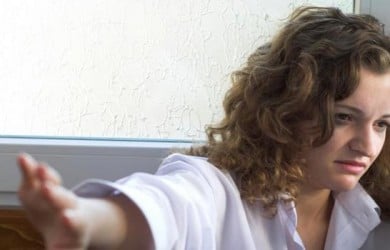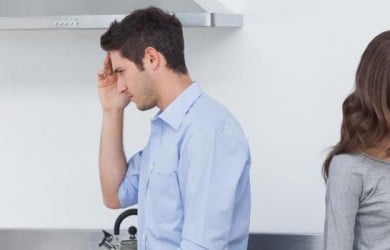 Popular Topics On Marriage Help