Brainspotting Therapy
Brainspotting therapy is a form of psychological treatment used to address mental and emotional problems. Before deciding if this therapy is suitable, it is essential to learn about what it involves, how it can be beneficial, and what to expect from brainspotting.
What is Brainspotting therapy?
Brainspotting therapy treats psychological conditions by helping patients position their eyes strategically to locate brain spots, which are thought to activate the brain. In this form of therapy, brain spots represent the body's physiological reaction to the emotional dysfunction that occurs when the eyes are in a particular position. Brainspotting comes from two other approaches called EMDR and somatic experiencing. Brainspotting therapists believe that the visual field plays a role in the process of incorporating traumatic or upsetting material into the memory.
How does Brainspotting Therapy works?
Brainspotting therapists help clients think about and feel the bodily sensations associated with a presenting problem, such as a traumatic memory. This involves the client focusing intensely on their inner experience and noting where they sense the traumatic memory within the body. Brainspotting therapists help clients locate the necessary eye position by moving a finger in front of patients' visual fields until the brain spot is located. This is achieved through the patient feedback and the therapist observing specific reflexive reactions, such as blinking, facial tics, nodding, frowning, or shifting of the body. Once a brainspot is located, the client focuses attention on it and observes internal bodily sensations. This process is referred to as "Focused Mindfulness." During brainspotting treatment, a patient focuses continuously on the therapists' moving finger and attends to thoughts, feelings, and bodily sensations. The process continues until the original traumatic experience no longer causes intense emotional pain.
Uses of Brainspotting Therapy
Experts most often describe this therapy as being used to treat trauma, but this is not the only use of this form of counseling. Brainspotting is also useful for the treatment of the following conditions:
Phobias
Depression
Substance abuse
Anxiety disorders
Impulse control issues
Problems with emotional regulation
Attention and anger issues
Chronic fatigue and chronic pain
Sports performance issues
Trauma
Brainspotting evidence shows that it is, in fact, effective for treating trauma. One study assessed the effects of EMDR vs. brainspotting and found that both interventions improved post-traumatic stress disorder symptoms. According to the study results, EMDR was slightly more effective, but both treatments had significant effects. This is not surprising, given the fact that the two treatment modalities are similar. Despite similarities, brainspotting and EMDR are not identical. With brainspotting, the goal is to identify specific positions within the visual field that correlate to neurological sources of trauma or emotional suffering. Through this, the client can resolve the trauma. In EMDR therapy, the client watches as a therapist moves a finger in front of the client's visual field, while the client re-imagines a past traumatic event. This helps the client to reprocess the situation. The difference between EMDR vs brainspotting is that EMDR does not aim to identify one specific eye position within the visual field. Despite this difference, both treatments are used for trauma. While trauma is perhaps the most common use of brainspotting treatment, David Grand, who developed this form of therapy, has reported that it can be used for a multitude of physical and mental health conditions. Additional uses of brainspotting include:
In the field of sports psychology, brainspotting can be utilized to overcome the trauma associated with injuries or failed performances; it can also be effective for improving athletic performance.
Brainspotting can be used for improving sleep, enhancing creativity, and promoting relaxation.
In the medical arena, brainspotting may help treat traumatic brain injury, fibromyalgia, fatigue, and head injuries.
Concerns and limitations of Brainspotting Therapy
Despite its variety of uses, there is some brainspotting criticism. One concern associated with this therapy is that it is relatively new, so there isn't a significant amount of research showing its benefits. Experts need to conduct additional studies to demonstrate that this is a treatment based on evidence. The creator of brainspotting has claimed that this treatment works for various mental and physical health problems. Still, most of the research conducted on brainspotting has been for the treatment of post-traumatic stress disorder. More research is needed to determine if brainspotting is truly beneficial for treating other conditions.
How to prepare for Brainspotting Therapy
To prepare for brainspotting therapy, it is essential to find a certified therapist in this method. Those who are certified must undergo two phases of training and complete 50 hours practicing brainspotting treatment. Selecting a certified brainspotting therapist ensures that you are provided with quality treatment. If brainspotting is not practiced effectively, it may not be useful, or could even be harmful.
What to expect from Brainspotting Therapy
How to do brainspotting?
When you attend an appointment, you can expect your therapist to develop a relationship with you.
Brainspotting therapists will ask you to tell your story, including its parts that prompted you to seek therapy.
Once your therapist has established a relationship with you, they will ask you to think about your traumatic memory or emotional problem while focusing on your feelings and bodily sensations.
The therapist will ask questions about your emotional experience and look for any outward signs, such as a facial tic, that may indicate a brain spot has been located.
Once a brainspot is located, you can expect your therapist to process your feelings with you. This may be challenging or uncomfortable, but it can bring you toward healing and a resolution of past trauma or pain in the safety of a therapy session.
If you are living with trauma or emotional pain that you have been unable to resolve on your own, reaching out to a brainspotting therapist may alleviate your symptoms. You can search online directories for a brainspotting therapist or contact a local mental health agency to determine if there are trauma-informed therapists trained in brainspotting who may treat your symptoms.
Share this article on
Want to have a happier, healthier marriage?
If you feel disconnected or frustrated about the state of your marriage but want to avoid separation and/or divorce, the marriage.com course meant for married couples is an excellent resource to help you overcome the most challenging aspects of being married.
More On This Topic
Recent Articles
You May Also Like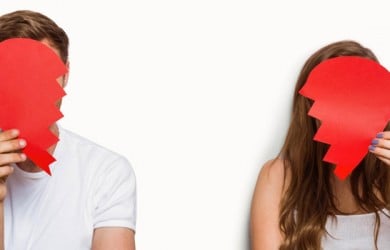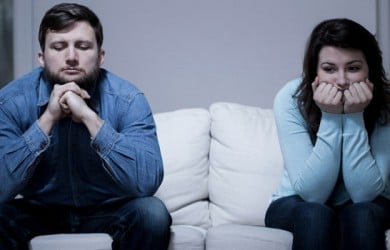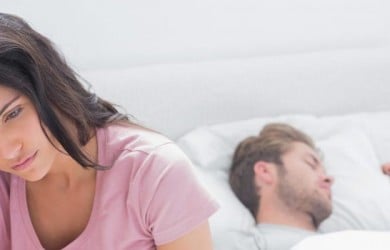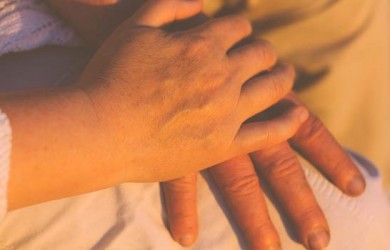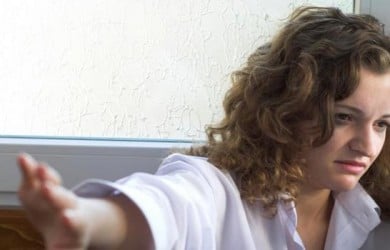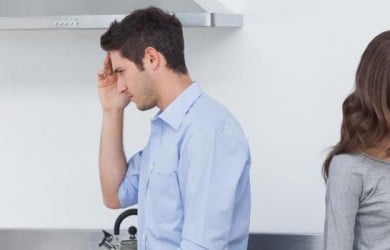 Popular Topics On Marriage Help