How to Find Yourself After a Breakup: 11 Mindful Tips
Breaking up is never easy. It can leave you feeling lost, confused, and questioning your worth. However, you must keep in mind that a breakup can also be an opportunity for growth and self-discovery.
In this article, we will discuss how to find yourself after a breakup and offer 11 practical tips to raise your self-esteem. When you implement these strategies, navigating this challenging period with resilience becomes easier.
You will come out stronger on the other side, for sure.
How to find yourself after a breakup
The weeks and months that follow a breakup are usually accompanied by tears, wistfulness, the what-ifs, and regrets (maybe). It isn't unusual to feel uninspired or as if you have gotten to the end of the world.
Science also teaches that the pain of a breakup activates the same part of the brain as physical pain, and this is why you may sometimes feel physical pain during these trying times.
It gets worse if you're parting ways with someone you truly loved. The pain can get so intense that knowing how to rebuild yourself after getting broken becomes a necessity.
So, how to find yourself again after a relationship?
Finding yourself after a breakup is a journey of self-exploration and self-empowerment. It involves reconnecting with your true identity, passions, and values. Breaking up to find yourself can be a transformative experience, as it allows you to prioritize your needs and focus on personal growth.
These few tips will help you get started on your journey of self-rediscovery.
1. Refuse the temptation to rebound
Studies have shown that the chances of a rebound relationship lasting more than 2 years is only 19%. This means that you're most likely to experience another heartbreak if you jump from one breakup into your next relationship.
Accept your situation and consider taking some time off relationships. What should you be doing instead?
2. Rediscover your interests
Still in the spirit of introspection, reconnecting with your interests is your answer to 'How to regain confidence after a breakup?'.
Finding yourself again involves revisiting the things you love and exploring new interests. Engage in activities that align with your passions to boost your self-esteem. Try new things and experience the world again.
3. Prioritize self-care
Your self-esteem after a breakup can be fragile, so it is up to you to nurture your physical, emotional, and mental well-being.
Take care of your body through exercise and nourishing food. Practice self-compassion and engage in activities that promote self-love and relaxation, such as meditation, journaling, or spending time in nature.
Engage in healing activities to rebuild your self-esteem after a breakup.
4. Surround yourself with support
How to rebuild yourself after being broken through a heartbreak?
Research shows that having a support system around you helps you recover from trauma and gut-wrenching breakups.
Seek support from trusted friends, family, or a therapist. Surround yourself with those who uplift and encourage you. Leaving a good relationship to find yourself may be challenging, but with a strong support system, you're sure that you will come out stronger.
11 tips to find yourself after a breakup
Are you currently navigating a breakup? These 11 strategies will help you regain your self-esteem after a breakup and heal faster.
1. Allow yourself time to heal
There's no need of trying to 'macho' it out. Allow yourself to feel the pain, sadness, and anger that often accompany a breakup. It's natural to experience a range of negative emotions after a breakup. Even a period of silence can make you revisit the heartache.
It is often believed that breakups hit men later but harder. However, you must remember that your worth is not determined by your relationship status. Give yourself permission to heal and process your emotions.
While at it, keep in mind that healing takes time and there is no set timeline for moving on after a breakup. Be patient with yourself and honor your emotions throughout the process.
Finding yourself after a breakup is a personal journey, and everyone's timeline is different. Take as much time as you need.
2. Practice self-acceptance
Accept yourself as you are, flaws and all. Remember that your worth is not defined by the breakup or the opinions of others. Embrace self-compassion and treat yourself with kindness.
Feeling worthless after a breakup is common, but you must recognize your inherent value and intentionally work toward rebuilding your self-esteem.
Give yourself more grace.
3. Set boundaries
Let's face it. One of the reasons why your last relationship fell through the roof is mostly because of a lack of boundaries. Your relationship might have been better if only you set better boundaries or done a better job at sticking to them.
Boundaries protect your physical, mental, and emotional health, and you must set more of them moving forward. Clearly communicate your needs and expectations to others, and don't be afraid to say no when necessary.
Respecting your boundaries like a no-contact rule or no negative thoughts will help you regain a sense of control and empower you as you work on finding yourself after a breakup.
4. Engage in self-reflection
How to find yourself again after a breakup?
Consider this as the perfect time to retreat into your personal space. Take a step back to understand your values, goals, and aspirations. Reflect on what you want in life and in future relationships. This self-awareness will guide you toward finding a stronger and more authentic version of yourself.
Finding yourself again requires introspection and a deep understanding of your desires and needs.
5. Challenge negative self-talk
Breakups can sometimes lead to feelings of worthlessness or self-doubt. Notice when negative self-talk arises and intentionally replace it with positive affirmations. Make a list of all the things you love about yourself and make a mental note to read this list aloud to yourself many times a day.
Building a positive inner dialogue will boost your self-esteem and help you on your journey of finding yourself.
6. Step out of your comfort zone
Breakups offer an opportunity to step outside of your comfort zone and try new experiences. Push yourself to explore unfamiliar territory, meet new people, and embrace new challenges. Growth happens outside of your comfort zone, and breaking up to find yourself requires embracing the unknown.
Consider engaging in some physical activities that will set your blood boiling. Go skydiving, mountain climbing, or fishing on the deep-blue seas. In any case, the inspiration you need to resume living won't meet you sitting pretty in a little corner of the world.
7. Prioritize self-development
Invest in your personal growth and development. Take up courses, read self-help books, or attend workshops that align with your interests and aspirations. Focus on continuous learning and expanding your knowledge.
Finding yourself after a breakup involves nurturing your mind and continuously evolving. Then again, getting new skills gives your brain something else to focus on, instead of always stressing out over the what-ifs.
8. Practice self-care rituals
Develop a self-care routine that nourishes your mind, body, and soul. This may include activities such as exercise, meditation, journaling, or practicing gratitude. Find what works for you and make it a priority.
Self-care will play a major role in finding yourself after a breakup and maintaining a positive mindset for future relationships.
While you're at it, don't toss self-care into the trash once you get into another relationship. Take it along with you.
Here are 20 useful self-care ideas for mental and physical health. Watch the video:
9. Reflect on the past
This is the perfect time to take stock of what happened.
Reflect on the relationship and the dealbreakers you witnessed. Ending a relationship to find yourself requires an understanding of what went wrong.
What lessons did you learn? What behaviors must you avoid in future relationships? Use this opportunity for self-reflection and growth.
Cultivate a support system
Surround yourself with positive and supportive individuals who uplift you. Join support groups, seek guidance from mentors, or engage in therapy if needed.
Having a strong support system can provide invaluable encouragement and perspective during the process of finding yourself after a breakup.
11. Embrace the journey
Finding yourself after a breakup is a process that requires patience and self-compassion. Embrace the ups and downs, the setbacks and triumphs. Each step forward, no matter how small, is a step closer to rediscovering your true self.
Breaking up to find yourself is a courageous decision, and your resilience will lead you to a place of self-empowerment and growth.
Give yourself grace. Take all the time you need. However, determined to make a powerful comeback and find the love you truly desire, like a phoenix rising from its own ashes.
Commonly considered questions
Here are some of the most commonly-asked questions concerning how to find yourself after a breakup and their answers.
How do I recreate myself after a breakup?
Recreating yourself after a breakup begins by understanding that you're more than your failed relationships. Afterward, see the previous relationship as an opportunity to relearn and improve your romance skills. Then, embrace personal development.
How do you fill the void after a breakup?
First of all, don't jump into another relationship. Instead, fill the void by learning new skills, starting a new business, exploring new passions, or spending more time with your support system.
Who moves on easily after a breakup?
Although the statistics aren't fully known, anyone can be affected by a breakup. However, some factors can make a person move on quickly after a breakup including how much they loved their partner and their investments in the relationship.
Is it normal to feel lost and lack self-esteem after a breakup?
Yes, it is. However, it is your responsibility to work on your self-esteem immediately so you don't miss the good things stacked up in your future.
Beginning a new journey
Finding yourself after a breakup is a transformative journey that requires self-reflection, self-care, and a commitment to personal growth. By implementing these 11 strategies we have discussed, you can navigate this challenging period with resilience and raise your self-esteem along the way.
Remember, you are not defined by your past relationships, but rather by the strength and resilience you demonstrate as you rebuild your life. Embrace this opportunity for self-discovery and grow into a more empowered and authentic version of yourself.
Share this article on
Want to have a happier, healthier marriage?
If you feel disconnected or frustrated about the state of your marriage but want to avoid separation and/or divorce, the marriage.com course meant for married couples is an excellent resource to help you overcome the most challenging aspects of being married.
Learn More On This Topic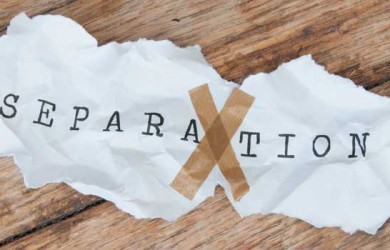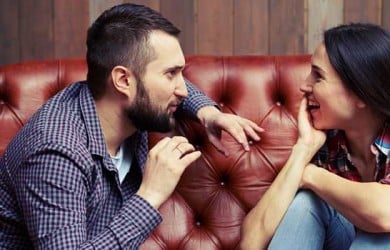 You May Also Like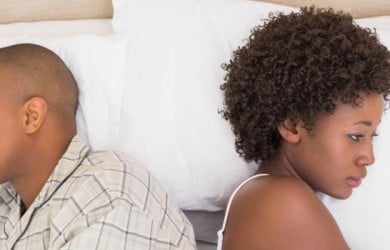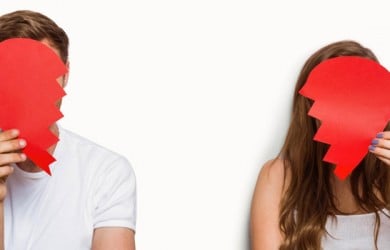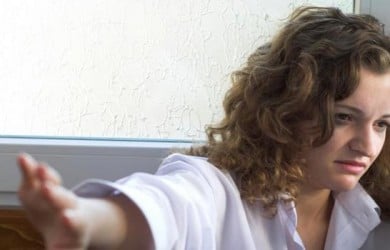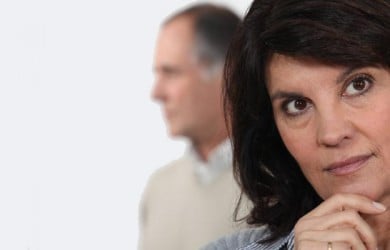 Popular Topics On Marriage Help