How to Survive a Sexless Marriage Without Cheating
There is an assumption that once you fall in love and get married, happily-ever-after is automatic – and, of course, there's eternal sex. Marriage is not the perfect package of which people dream; perhaps you'll have that through the honeymoon.
Attempting to determine how to survive a sexless marriage without cheating is a more common conundrum for partners enduring the issue than most people might imagine.
Otherwise, it's messy with complications, disagreements, and issues that arise for which couples often don't know how to handle. These could include periods of no sex or a point where sex stops entirely. It takes work. But is it ok to cheat in a sexless marriage?
In some cases, mates mutually agree to engage in a sexless marriage, cheating outside the relationship. Others have such a close bond despite there being no sex; they feel the companionship and friendship are good trade-offs to stay together.
You'll find partnerships where one needs to be understanding when their mate becomes ill and can no longer engage in sexual activity. That requires the optimum in unconditional love.
For some couples, this works fine. Situations arise when a significant other loses interest in sex and the partner, feeling neglected, becomes angry and bitter. At this point, the idea of infidelity develops despite the amount of love they share. So does that mean it's fine to cheat?
Related Reading: 

Sexless Marriage: Reasons, Effects & Tips To Deal With It
How to handle living in a sexless marriage
Can a relationship survive without passion? When one partner is no longer sexually intimate in the relationship, it can leave the other mate sad and lonely, creating an atmosphere where there is a vulnerability for an affair.
If you're pondering how to survive a sexless marriage without cheating, it's helpful to consider how taking that step will produce an almost impassable obstacle in your relationship. Think how it can hurt everyone, including yourself, especially if you don't want to lose your partner.
All marrieds want their union to have a basis of respect, trust, and unconditional love. That means there is mutual acceptance regardless of any situation that might arise, including when sex is no longer a priority or included at all, without having the notion of cheating without sex to get gratification outside the home.
Sex is a basic human need. It can become challenging for the partner to be denied since sex often serves to display love and affection. When this stops, the automatic assumption is that your partner must not love or care for you anymore.
But that is presumptuous without communication to learn the actual problem. You can't view it merely from your perspective. There is another side that needs considering and working through.
Ask the question and be prepared to focus on producing an environment where your partner feels safe and not like they need to be defensive. That will allow an open, honest conversation.
Related Reading: 

The Role of Passion in Your Married Life
Is a sexless marriage sustainable, or is there more to intimacy
Marriage is sustainable when there is a lack of intimacy – under the right circumstances, but there needs to be an understanding that intimacy comes in varied forms. Sex is merely one component.
While physical intimacy will enhance a partnership, it isn't something all couples have to have. Many times more value goes on physicality for some partners than others.
The only time an issue arises is when one person in the relationship finds sex a more vital component than other elements of the companionship. Unfortunately, it can lead to sexless relationship cheating since neither person discusses a sexless marriage solution instead of avoiding the topic altogether.
Genuine connection in a union equates to emotional intimacy. It brings with it an open, honest, and happy pair, allowing for true communication of feelings and thoughts on a deep level and a bond that offers comfort, safety, and warmth on a level for which many search.
Most marriages fail to develop healthily without this kind of intimacy. Often, if there's no emotional click, you'll have no physical intimacy for this reason. Couples fortunate enough to enjoy emotional intimacy often find companionship a fair trade-off to not having sex.
While not happy with the lack of physical intimacy, many in the situation find it can improve over time if they do the work. For pairs who love each other and value the partnership, there's an understanding that significant issues like lack of sex can be resolved.
That is as long as each person is willing to put in the effort. Until then, you can enjoy aspects of intimacy that don't involve intercourse but are still sensual, connect and please the two of you like kissing and touch.
Related Reading: 

4 Signs of a Low Sex Marriage
10 methods for surviving a sexless marriage that don't involve cheating
There can be numerous reasons why sex fades throughout a marriage. Age progression, illness, stress or pressures, relationship tension; are some of the more common causes. Sexless marriages or relationships are more common than many would believe, defined as a couple who has intercourse fewer than ten times in a year.
Fortunately, people consider ways to resolve the problem, pondering how to survive a sexless marriage without cheating. For most sexless marriages, cheating is not the way to go. The focus is on keeping the partnership thriving and remaining faithful using healthy methods. Some things to try:
1. It's important to say your peace
Vent with your partner instead of keeping your feelings inside. Not communicating your genuine thoughts, like when you're considering how to survive a sexless marriage without cheating, can ultimately lead to a bad decision.
Staying silent is typical for creating bigger problems. Each person can offer a legitimate perspective, and there are healthy ways to express this to the other person.
For couples that have a good emotional connection, explaining concerns and ways that marriage without sex can be resolved shows the importance you place on the partnership and the fact you share some ownership for what's happening – or not happening.
Related Reading: 

3 Detrimental Effects of Lack of Communication in Marriage
2. Choose to be specific
Don't dance around the genuine problem.
Once you express how you've been feeling in the relationship, you should explicitly state what brought those feelings. If you believe there is a lack of physical intimacy in the partnership, you need to say that outwardly, like directly asking, "A marriage without sex, can it work?"
If you're the one with no interest in sex, you need to bring those issues forward with confidence. A supportive partner will understand and work towards methods for surviving a sexless marriage.
3. Tell the truth
No one wants to be responsible for hurting someone. If there is a genuine issue relating to the other person creating a married, no-sex situation, it needs to come out to determine ways of coping with a sexless marriage.
It's always better to be completely honest in a loving way so that you can each move forward in the relationship healthily.
Even slightly coloring the truth can leave the problem unsolved. You have to be forthcoming if you hope to get things back to a semblance of normalcy.
Related Reading: 

What Is the Definition of a Healthy Relationship?
4. Don't assume or try to guess the problem
When a partner typically tries to guess "why," the guess can worsen things between you because the determination is incorrect most times, bringing other issues to light. Adequate questions need asking when you're attempting to rekindle a sexless marriage.
There could be something medically wrong, perhaps an emotional circumstance through which you need to work. If you hope to get to the core of why your partner is less interested in sex, sitting down in a safe, comfortable environment with a face of understanding will relieve any doubt or fear.
That lets the person be vulnerable and honest so you can figure out how to survive a sexless marriage without cheating.
To understand more about how to handle a sexless marriage, watch this video.
5. Discuss each other's needs
For one of you, the end goal will, of course, be to improve the level of sexual intimacy, but what are the core needs not being met to create the lacking in that area?
Often sexless marriage support groups are beneficial in helping the conversation begin. Maybe there need to compromise with companionship, like a night of cuddling on the sofa substituting for a night of sex.
It also needs to be determined whether someone is more focused on the number of times intercourse happens in a week instead of the quality when the sex does occur.
Perhaps there's not so much thought on marriage being passionate and emotionally satisfying in other ways, but one person might be more concerned with "the count" than merely enjoying.
Related Reading: 

10 Essential Tips to Improve Physical Intimacy In a Marriage
6. Find alternatives or ways to release the frustration
Outlets might be necessary to relieve frustration. Find activities that you enjoy either with your partner or on your own. When frustration is unrelieved, mates tend to release those closest to them, generally their significant other. Physical activity, like working out or fitness regimens, is an incredible outlet.
7. Take the time to enjoy each other
Often time goes by so quickly with the numerous responsibilities life throws at us creating little time for intimacy – of any kind. It's crucial to spend time with those we love with no sort of planning, or intentions, or schedules of which to keep track.
It allows for spontaneity. That might not mean sex, but it doesn't have to as long as you connect and have a good time.
Related Reading: 

Making Time For You And Your Spouse
8. Remember why you got married
Allow yourself vulnerability and be honest with yourself. You will get to that place where you notice attractiveness around you and begin to reason why something that once was inconceivable might make sense.
Pay attention to who you are. Look at your partner and remember why you're together, and then consider the repercussions of a "liaison" so you can hopefully move past the moment.
9. Find your source of happiness
Sex is a genuine basic need, but when it doesn't come easily for you or isn't present in your life, do you want to choose misery? After you express in no uncertain terms what you're feeling, your partner can do the same, and then the long process to work through the problem begins.
Be grateful and happy within yourself that you've had that breakthrough so that the marriage can experience joy. With good vibes, there's a better chance for intimacy.
Related Reading: 

30 Tips on How to Have a Happy Marriage
10. Employ empathy in the situation
Don't forget who you are as a companion and friend aside from being a partner. The way you approach each other will determine your answer to "do sexless marriages survive."
Sex or lack thereof can bring out a side in many people that take away from the kindness and empathy necessary in a partnership struggling to find mutual ground with unmet needs. It's vital not to turn ugly with each other, instead of coming together to fight for a union worth winning.
Related Reading: 

Few Practical Tips on How to Repair a Sexless Marriage
Final thoughts
When one mate in a partnership feels sexually neglected, their thought process can naturally begin to wander towards how to survive a sexless marriage without cheating.
No one who loves their significant other wants to hurt them. Still, sex is a basic human need. The more time passes, desire begins to have a mind of its own, and partners who would never normally consider the option begin finding themselves drawn to other people.
It's in those moments that recalling the emotional connection is necessary, the deep-rooted loving, honest, happy, open marriage for which many people only hope and you just might have.
Consider the fact that the bottom of that union will fall out with one indiscretion. Is sex with a stranger worth losing everything? Or perhaps you can remember why you came together and then fight for that.
Share this article on
Want to have a happier, healthier marriage?
If you feel disconnected or frustrated about the state of your marriage but want to avoid separation and/or divorce, the marriage.com course meant for married couples is an excellent resource to help you overcome the most challenging aspects of being married.
More On This Topic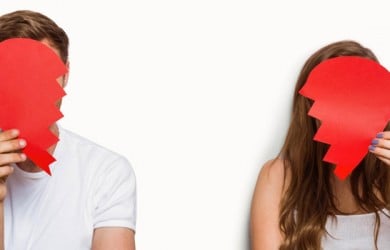 Recent Articles
You May Also Like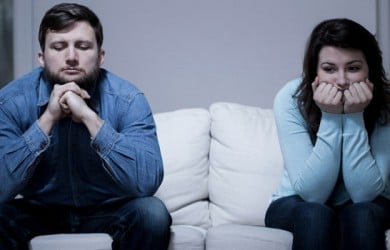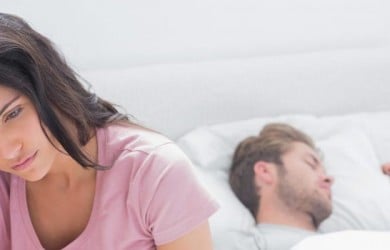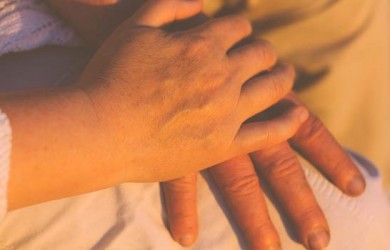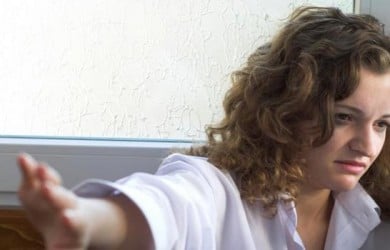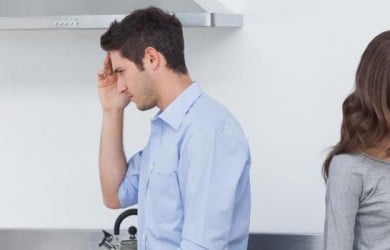 Popular Topics On Marriage Help