Five Things You Can Do Right Now to Improve Your Marriage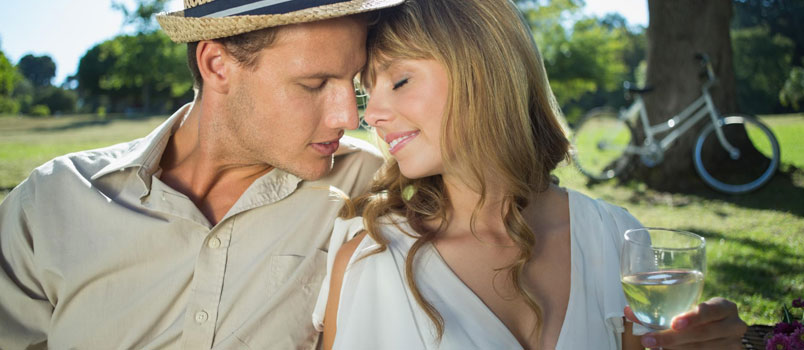 When your marriage is in trouble, something as simple as negotiating how you'll spend your weekend can feel daunting. It's no surprise, then, that the prospect of steadily chipping away at your marital problems can feel downright intimidating. Saving your marriage doesn't have to involve endless therapy sessions, late-night discussions, and sharing of painful feelings, though. Sure, you need to get to the heart of your issues, but sometimes the key to a happy marriage is finding ways to enjoy life together. With the assistance of these five tips, you can feel a bit better about one another, enabling you to finally begin working on long-standing challenges.
1. Schedule time together
Sure, spontaneity can be romantic, but when you've got kids to tend to, a demanding career, and a never-ending to-do list; it's easy for time with your spouse to fall by the wayside. Research suggests that couples who schedule a weekly date night are happier in their marriages and have more sex. Pencil your spouse into your weekend and you may finally get a reminder of why you fell in love.
2. Do something nice for your spouse
It's easy to get wrapped up in the ways your spouse has done you wrong. Marriage is full of tiny insults. After all, no one is perfect. But reflecting on what your spouse does wrong is a recipe for chronic resentment—the arch-nemesis of love. Stop focusing on what your spouse should do for you, and do something nice for him or her each day. The positive feelings you'll cultivate will improve your marriage, and may even inspire your spouse to do something nice for you.
3. Go on an adventure
Miss the romance you felt in the first days of your courtship? That "spark" you felt was actually the spark of anxiety and uncertainty. Marriage may be safe and certain, but that certainty comes at the expense of the excitement of new romance. Get the spark back by doing something that makes you both anxious. Try signing up for a dance class, going rock climbing, taking the plunge on the trip you've been planning, or even embarking on a new sexual adventure.
4. Share why you love one another
It's easy for petty complaints and criticisms to take on a life of their own after years of marriage. Odds are good you can itemize dozens of things your spouse does that annoys you, and you probably have a good idea of the myriad things you do that annoy him or her, too. Get out of the negativity trap by sitting down and taking turns sharing what you love about one another. You can get even more traction from this exercise by leaving your spouse a sticky note sharing reasons for your love every day. Even better, write him or her an old-fashioned love letter. By focusing on the positive, you may find that you're happier in your marriage, even when nothing else changes.
5. Schedule sex
You already know that scheduling date night can make a huge difference in your marital satisfaction, so if sex has taken a backseat to the pressures of everyday life, why not schedule that, too? Sex isn't a luxury; it's a key component in your bond, so if you've been neglecting your sex life, don't expect your marriage to get better.
The key to scheduled sex is to make it as low-stress as possible. Send the kids to grandma and grandpa's house and wait until you have several hours free of distractions. Then dedicate as much time as you need to quality sex. Don't shy away from asking for what you need. For example, does engaging conversation get you going? Then plan for meaningful discussion, making sure you've scheduled enough time for the chatting and the sex. Sometimes it can take a bit of effort to get back into the swing of marital sex, so this first scheduled sex session should be designed to meet both of your needs.
It takes two to create a problem marriage, so if you're having trouble getting along with your spouse, don't just point the finger at him or her. By making a few small changes on your own, you really can rediscover the partner you once found thrilling and can improve your marriage.
Want to have a happier, healthier marriage?
If you feel disconnected or frustrated about the state of your marriage but want to avoid separation and/or divorce, the marriage.com course meant for married couples is an excellent resource to help you overcome the most challenging aspects of being married.
More by Zawn Villines