Emotional Agility – Can It Improve Relationships?
Emotional agility refers to the ability to go through a range of experiences and emotions, both easy and difficult ones, yet still choosing to act according to our values. Emotional agility holds much importance in our relationships than other aspects of life because we are often left emotionally unagile in our romantic relationships.
Emotional agility
Emotional agility is basically when our stories, emotions, and thoughts influence the way we behave with our partners. Ultimately, our actions change and we are driven away from the relationship.
Every day, thousands of thoughts revolving around our relationship circulates through our head. We are worried about rejection and experience emotions like anxiety and anger. We also often tell stories to ourselves. For instance, if someone has divorced parents, then he has the story that no relationship lasts for long.
Similarly, we come up with stories about our values or the things we deserve. There's no need to worry if you have such thoughts and stories. Each of us has difficult thoughts and stories that we bring along with us to the world.
In fact, both these things help us make sense of our life. Plus, our stories and thoughts help us prioritize the important thing as paying attention to everything is impossible.
Can getting hooked on stories affect our behavior?
While these stories keep us functioning and sane, these can start taking up space in our lives and influence our actions that are not a representative of who we are.
When we get hooked to our stories, emotions, and thoughts, they start to take charge and drive us away from our actions and behavior that coincide with our values when it comes to how we want to love.
How are values and actions connected in relationships?
Our values have the power of bringing us closer to our lover. With our values set in mind, we can be compassionate and learn how our thoughts, emotions, and stories show up to protect us.
Compassion is essential because, at times, we will act in a way that isn't in line with our values. In terms of relationships, this really means having at least two to three values instead of goals.
In relationships, you'll often find people with goals like to spend more time together or to stop fighting.
The problem, however, is that goals are endpoints and can be measured and defined.
Meanwhile, values are the quality of experience and help you steer the relationship in the direction you want. And that's the difference between goals and values, with the latter, there is no endpoint.
There's a difference between relationship needs and wants
People often try making it through the difficult parts of their relationship by trying to control or manage their stories, emotions, and thoughts. This particularly is the case when a partner is hurt or angry, and they try controlling themselves. As shocking it might seem, this is the wrong approach.
Instead, people should be more open to their stories, emotions, and thoughts, and be more compassionate towards them. Once you open your heart to those, you will realize that all those things don't need to be in charge. Plus, it also makes you realize what matters to you in the relationships and what qualities of action you'd like to start seeing in your relationship.
Research shows that when people feel pressured or sad, or when they are all over the place running around, that is when they get hooked to their emotions, thoughts, and stories.
Getting hooked leads to social contagion
When people attach themselves to unhelpful emotions, thoughts, and stories, they find themselves involved in a phenomenon called social contagion.
In this phenomena, you basically compare yourself and your relationship with that of your friends and start beating yourself up for it. Similarly, you adopt behaviors that don't serve any relationship. For instance, you'll stop greeting your partner when he or she gets home.
All such actions make up a mindless behavior, and we know from research that this kind of behavior can be pervasive and highly destructive.
Always choose your values
Every day, you have the opportunities to make a move which is wither more towards your values or away from them. These can be called choice points. So for example, when your partner gets home, you have the choice to either get up and hug him or just stay where you are.
When thinking about these choice points, remember that your values define how we behave towards our partner.
Once you have the values in mind, you can point out your habits that are not congruent with your values. You can then make changes and adapt actions that define your values. Ultimately, this will create a difference in your relationship and create the connection you long for.
Share this article on
Want to have a happier, healthier marriage?
If you feel disconnected or frustrated about the state of your marriage but want to avoid separation and/or divorce, the marriage.com course meant for married couples is an excellent resource to help you overcome the most challenging aspects of being married.
Learn More On This Topic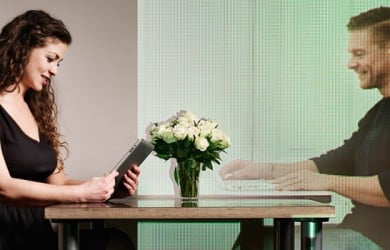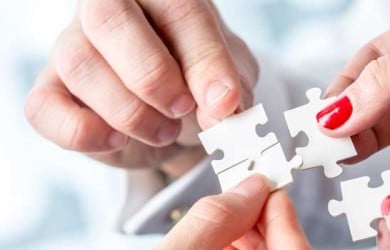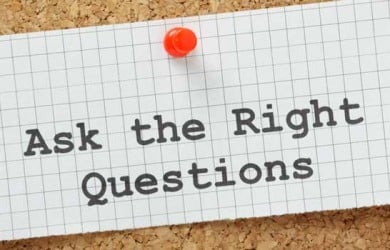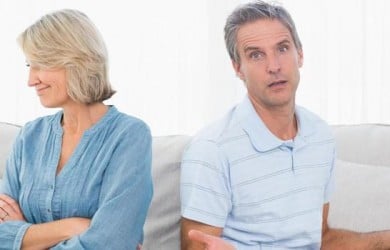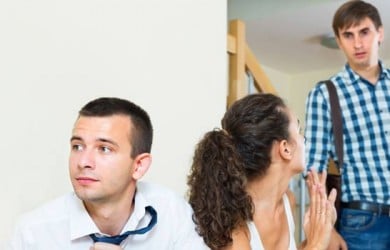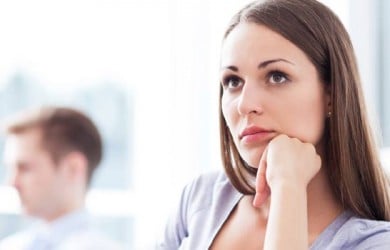 You May Also Like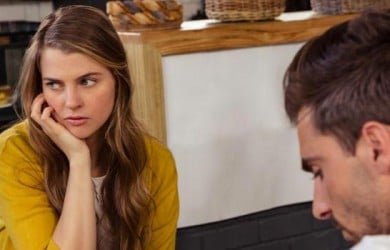 Popular Topics On Married Life