10 Unacceptable Criticisms From Your Partner
When it comes to communication in marriage or a relationship, it is best to avoid criticism. If partners criticize each other, they can get tired of the union because it puts pressure on both parties.
The idea behind the criticism is to attack what your partner is doing, whether wrong or right. If you have been a victim of criticism, here is an article that sheds more light on where you should draw the line. Also, if you still receive criticism from your partner, you will learn the right things to do.
10 things that are never okay for your partner to criticize you for
When you are in a relationship, it is sometimes okay for your partner to criticize you on some things. However, they might cross the line regarding some sensitive aspects. If you are used to receiving criticism from your partner, here are some things they should not criticize you for.
1. Your sexual desires
When you are in a relationship, it might not be possible for you and your partner to have the same sexual fantasies. However, it becomes wrong when they begin to rub it in your face because they don't appreciate your sexual desires.
Partners should be free to express themselves sexually without criticism in a relationship. For example, if your partner is unsatisfied with your sexual desires, they should communicate lovingly with you instead of criticizing you. That way, it becomes easier to work things out and satisfy each other in bed.
2. Your aspirations
Even though you are in a relationship, it is important to retain your goals, aspirations, and dreams because they are an integral part of our identity. Therefore, if they talk down on your aspirations, it is one of the reasons why criticism is bad.
When you receive constant criticism from your partner about your aspirations, they are probably afraid you will become bigger than them. But, unfortunately, talking down on your aspirations is also one of the signs of a toxic relationship.
3. Your fashion choice
It is not a good relationship trait if you receive criticism from your partner about what you wear. For many people, what we wear is an extension of how we feel. Sometimes, when we feel good and highly confident, we wear clothes and fashion accessories that highlight this.
However, it is not a good habit if your partner continues to challenge your fashion choices. If your partner does not love your fashion choices, they should trust you to know what you are doing. They can also make some suggestions using the right approach instead of criticism.
4. Having a contrasting opinion
It is normal for partners in relationships to have different opinions on an issue because it shows that each person is unique in their thoughts, mindset, and values. Also, having contrasting opinions and meeting in the middle is one of the ways to make a relationship healthy.
If your partner does not agree with your opinion, it is fine for them to air their contrasting idea. However, if they continue to criticize repeatedly, it is one thing that is not okay for them to do.
5. Your physical make-up
It would be insensitive and wrong for your partner to talk down on your physical flaws because everyone has one or more things that make them imperfect. However, if your partner is aware of your physical flaws and how it makes you feel, the best thing is to make you confident in them.
They should not leverage that aspect of your life to get back at you. When there is constant criticism and a lack of affection in a relationship, your partner will likely keep revisiting the downsides that make you feel bad.
6. Your communication habits
Another thing that is wrong with receiving criticism from your partner is your communication habits. If your partner knows your communication game is not strong, they should not take it out on you. Instead, they should realize that the way you communicate affects how the relationship will be in the long run.
Therefore, they should be willing to help you improve instead of criticizing you. In addition, if they exercise more patience, they can complain less while they watch you adjust to someone with better communication strength.
Watch this video on how to improve communication in marriage:
7. Your family and friends
If your partner loves you and has your best interests at heart, they should be comfortable with your friends and family, except if some have some unpleasant traits.
Having friends and family should not be something that would receive criticism from a partner. If they don't feel comfortable with your loved ones, they should not be shy to communicate this problem with you. Then it is your responsibility to quell their friends and assure them of the positives.
Your partner might have had a bad experience with family and friends, which might be responsible for their reluctance to love and accept another person's family.
8. Your hobbies and interests
Our hobbies and interests are a good part of our identity, and it would be wrong to get criticism from our partner because of them. If your partner does not like them, they can make efforts to get used to them without talking down on you.
They can make compromises occasionally to give you all the freedom for your hobbies and interests, and it is important to do the same for them. However, when you receive criticism from a partner because of what you like doing, it is a red flag.
9. Your social media habits
We live in an age where social media is an important aspect of our lives. Even though we are fully responsible for what we share on social media, our partners have that little privilege to ensure we are doing the right thing.
However, it is not right if you observe that your social media habits receive constant criticism from a partner. If they are not comfortable with what you do online, they should advise you lovingly instead of criticizing you. On the other hand, it might be a red flag when they continue to be an overly critical partner, especially concerning your social media habits.
10. Your career/business
Another criticism example is when they keep talking down on your career and business. They should respect whatever you do, provided it is a legitimate source of income. Partners need to support each other regarding their careers and business because it has an overarching effect on the relationship. Additionally, if you receive criticism from a partner about your business, it can affect your self-esteem.
To learn more about criticism in a relationship, read this research by Rachel Simmons titled Criticism and Social Support in Intimate Relationships.
What can you do if your partner won't stop criticizing you- 5 ways
If you have complained to your partner about how they criticize you, and they don't seem to stop, there are some steps you should take.
Here are some tips you can apply if criticism from your partner does not stop
1. Listen to what they have to say
Sometimes, it might be that you've not been listening to what your partner has been saying. You might have been hearing them instead of doing the actual listening. Therefore, give them enough time to air their opinions about you instead of shutting them out.
2. Don't be defensive initially
We are likely to be defensive when people say things we don't like about us. This is more possible when it comes from your partner. Therefore, don't be defensive when you observe examples of criticisms in relationships from your partner. If you keep being defensive, you will miss the point your partner is trying to drive home.
To avoid being defensive in your relationship, read Sharon Ellison's book titled Don't be so Defensive. This book teaches you how to eliminate the war out of words by communicating the right way.
3. Take time to analyze the validity of their criticism
When you are done listening to all your partner has to say, take out time to ponder on their points. If you are sure that your partner loves you, you can see their criticism from the goodness of their heart instead of thinking they hate you. Sometimes, there might be an iota of truth in what your partner is trying to say.
4. Talk to trusted people to validate your partner's claims
If everything gets overwhelming, you can discuss with some trusted people the criticisms your partner is bringing your way. These people could be marriage/relationship counselors, therapists, trusted family, and friends. It is possible that some of them have observed some of these habits, but they were waiting for the right time to discuss them.
5. Have an open and honest conversation with your partner
When you have done your due diligence by finding out if what your partner is saying is valid or not, the next step is to discuss it with them. Remember that words are powerful, so if you misinterpret what they are trying to say. It is also important to let your partner know how you feel each time they criticize you so they can make adjustments next time.
For more tips on how to deal with criticism in your relationship, check out this book by Michelle Skeen titled The Critical Partner. This book teaches how to end the cycle of criticism and get the love you want.
Takeaway
After reading through this post on criticism from a partner, you now know the things that your partner should not criticize you for. Overall, partners need to avoid criticizing each other because it can affect the other person's self-confidence in the relationship.
You can take a relationship course or see a therapist to learn more tips on how to solve the issue of criticism in relationships.
Share this article on
Want to have a happier, healthier marriage?
If you feel disconnected or frustrated about the state of your marriage but want to avoid separation and/or divorce, the marriage.com course meant for married couples is an excellent resource to help you overcome the most challenging aspects of being married.
Learn More On This Topic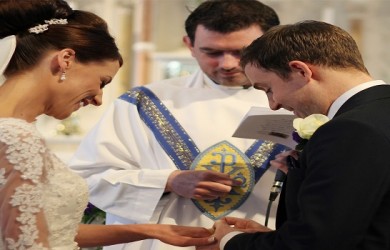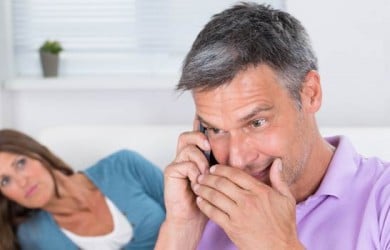 You May Also Like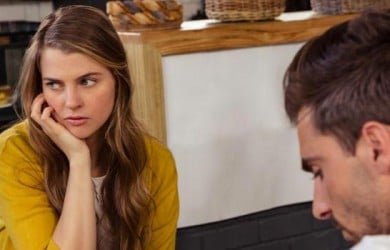 Popular Topics On Married Life