Infatuation vs Love – Understanding the Differences
Love and infatuation are intense emotions that a person feels for someone they fall for. However, most of the time these feelings often get muddled for each other. It can be challenging to explain the difference between infatuation and love especially when you are young, inexperienced in the romance and dating world and are impressionable.
While thinking of your romantic interest, you don't really care whether it is love or infatuation, but it may be handy to know how to differentiate between the two. Let's analyze the two in order to understand the difference between infatuation vs love.
Infatuation vs Love
Love
Love is when you care incredibly deeply and strongly about someone else. You support and wish them well; you are willing to sacrifice whatever you hold deeply for their sake. Love entails trust, emotional connection, intimacy, loyalty, understanding, and forgiveness. However, love takes some time to develop, and it does not happen instantly.
Infatuation
Infatuation is when you get swept off your feet and get lost and carried away by your romantic interest. The goosebumps you get every time you think or see the other person and how you smile when you are daydreaming about them is clear signs of infatuation. Infatuation vs love is clear when you become completely obsessed with someone and cannot take them out of your mind; and when they do not feel the same way you want the worst to happen to them.
Love is never painful nor does it hurt the other person but obsession and infatuation do. Also, falling in love, at first sight, may sound romantic but is not actually true- this feeling again is infatuation. There is nothing wrong with infatuation as long as it is healthy; which in most cases develop into true and long-lasting love.
Comparison chart to explain Love vs Infatuation
| | | |
| --- | --- | --- |
| | Infatuation | Love |
| Symptoms | Intensity, urgency, sexual desire, reckless abandonment of what you valued once | Faithfulness, loyalty, willingness to make sacrifices, compromise, confidence |
| Person To Person | It is a reckless commitment in order to fulfill one's lust | It is a genuine commitment where you think about the other person before |
| Feels Like | It is an all-consuming euphoria that is similar to using a drug. | It is a deep affection, confidence, and contentment towards one another. |
| Effect | Under full control of the brain's chemistry, not the heart | The effect of love is contentment and stability |
| Time Period | It is fast and furious like a forest fire and burns out quickly as well leaving behind emptiness | Love deepens as time passes and nothing and no one has the power to burn it out |
| Bottom Line | Infatuation is a delusional feeling | Love is unconditional and the real deal |
Symptoms of true Love vs Infatuation
The first and foremost sign of being infatuated is that you want that person to be around all the time. This can also sometimes be related to sexual desire. Other symptoms include jealousy, anxiety and even panic attacks.
Love, however, can start with lust and infatuation but over time it becomes deep and emotional. Symptoms of love include an emotional attachment with a particular person, feeling of affection and confidence along with immense trust.
Infatuation vs Love; Difference in attributes
The main difference in love vs infatuation is that love can happen without you having any conscious intention. For this reason, pure love does not expect anything back in return. Infatuation, however, comes with a strong feeling of passion. It starts with intense physical attraction and then concentrates on excitement to be around that person.
Love comes with a lot of passion as well as intimacy. Love is also forgiving and extremely tolerant whereas infatuation invokes high levels of jealousy. Infatuation also induces impatience in a person whereas love is very patient.
The difference in the feeling of Infatuation vs Love
To sum up the entire difference between these two feelings you can understand it via infatuation vs love quotes. One such quote that makes everything clear is:
"Infatuation is when you dream of everything that should be with you, and then you wake up incredibly disappointed and realize that it wasn't real. Love is when you have intense nightmares of losing what you already have and so when you wake up; you breathe a sigh of relief thanking God that it was only a dream."
In a nutshell
Even though pure and true love between two people can only develop in long term commitments and relationships, in rare cases infatuation can lead to such a strong connection. Even though true love is a feeling of closeness between two people and is mutual, infatuation, on the other hand, produces a feeling of immense closeness, but these feelings are usually one-sided.
We hope that now all misconceptions you may have about infatuation vs love are clear.
Share this article on
Want to have a happier, healthier marriage?
If you feel disconnected or frustrated about the state of your marriage but want to avoid separation and/or divorce, the marriage.com course meant for married couples is an excellent resource to help you overcome the most challenging aspects of being married.
More On This Topic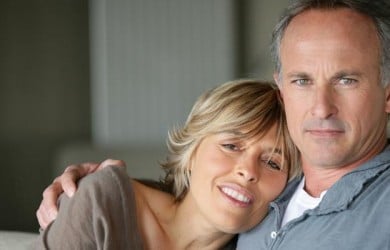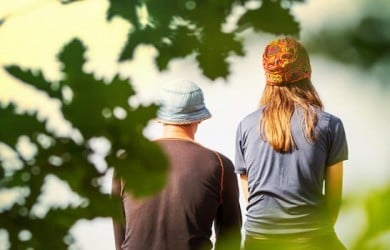 You May Also Like