Infatuation vs Love : 5 Key Differences
Love and infatuation are intense emotions that a person feels for someone they fall for. However, most of the time, these feelings often get muddled for each other.
It can be challenging to explain the difference between infatuation and love especially when you are young, inexperienced in the romance and dating world and are impressionable.
How do you differentiate infatuation vs. love? Also, can infatuation turn into love?
While thinking of your romantic interest, you don't really care whether it is love or infatuation, but it may be handy to know how to differentiate between the two. You might be surprised to know that there is a huge difference between the two.
Let's analyze the two in order to understand the difference between infatuation vs. love.
What is the definition of infatuation?
Most of the time, we get feelings for someone, but we ask ourselves, is it infatuation or love? Let's dig deeper and understand how to differentiate the two.
First, what is infatuation and what does it feel like?
You've just met someone, yet you feel that powerful attraction towards that person. You can't stop thinking of this person that you start asking yourself, "Am I in love or infatuated?"
Infatuation is an intense feeling and fascination toward a person who you don't know that well.
It's strong and addicting. Just the thought of this person is enough for you to feel butterflies in your stomach.
Also, you would often daydream about this person. You can't get enough of them and you would grab any chance to see them.
If you feel this way, then you are infatuated meaning you have a crush.
Some people who are feeling an infatuation with someone may even choose to focus on the good things that this person has. Even though they see and recognize the red flags, they would choose to ignore them.
10 signs of infatuation
Most of us have felt infatuation and have confused it with love. Let's understand infatuation vs. love by tackling the 10 signs of infatuation.
Here, we'll be able to see the similarities between love and infatuation.
1. You think about this person all the time
The moment you wake up, and before you sleep, you think about this person. You might even stalk their social media accounts.
Related Reading: 

6 Effective Ways to Stop Thinking About Someone
2. You have strong feelings yet you haven't spent time with this person
It's possible to be super infatuated with someone even if you have spent little time with them. You can't even understand it, but you're head-over-heels attracted to a person you just see in the hallway.
3. You see this person as "the one"
"What does infatuation feel like?" It feels like you've found the 'one' even though your feelings don't have a deeper basis.
4. Your feelings are close to obsession
Have you ever felt like you're addicted to love? That might not be love at all, but infatuation.
Related Reading: 

15 Warning Signs Of Being Obsessed With Someone
5. All you think about is how you can impress this person
Here's another infatuation vs. love sign. It's infatuation if your goal is to get your special someone's attention and impress this person.
Related Reading: 

8 Dating Tips to Impress Her
6. The things you know about this person are based on his acquaintances or social media
How much do you know about this person? What if all you know about the person you adore is based on the information you get from his acquaintances or on his social media posts?
7. Your judgment is clouded
People are asking you to get to know this person better. They want you to take time and think hard, but your judgment is clouded. This is a sign that you're infatuated and not in love.
8. You ignore red flags
You hear comments about this person's not-so-good traits. Maybe you've even seen it yourself.
What if you started going out and you see those red flags? Infatuation can cause a person to ignore even the red flags they are seeing.
Related Reading: 

Dating at 50: Five Red Flags to Look out For
9. If your attention is reciprocated, you rush everything
Sometimes, relationship infatuation happens. It's where your feelings get reciprocated and what happens next? Your fascination takes control of your emotions.
You might constantly wish your relationship would move forward a.s.a.p.
10. Your attraction only focuses on appearance
Love vs. infatuation differs in how you see the person. With infatuation, most of the time, people are only focused on what they see, since they don't know that person really well.
Love, on the other hand sees more than that. True love is all about emotions, connection, understanding, and so much more.
Related Reading: 

What Are the Types of Attraction and How Do They Affect Us?
Infatuation vs. Love
Now that you have an idea about infatuation vs. love, how can we differentiate the two? When you have feelings for someone, the first thing that you want to ask yourself is, "Is it love or infatuation?"
Love
Love is when you care incredibly deeply and strongly about someone else. You support and wish them well; you are willing to sacrifice whatever you hold deeply for their sake.
Love entails trust, emotional connection, intimacy, loyalty, understanding, and forgiveness. However, love takes some time to develop, and it does not happen instantly.
When you love someone, you want to grow with this person. You want to fulfill your dreams together, and be each other's support system. It's unconditional and is the foundation of long lasting marriages.
Related Reading: 

What Is Love?
Infatuation
Infatuation is when you get swept off your feet and get lost and carried away by your romantic interest. The goosebumps you get every time you think or see the other person and how you smile when you are daydreaming about them is clear signs of infatuation in a guy or a girl.
Infatuation vs. love is clear when you become completely obsessed with someone and cannot take them out of your mind; and when they do not feel the same way you want the worst to happen to them.
Love is never painful nor does it hurt the other person but obsession and infatuation do. Also, falling in love, at first sight, may sound romantic but is not actually true- this feeling again is infatuation.
There is nothing wrong with infatuation as long as it is healthy; which in most cases develop into true and long-lasting love.
Comparison chart to explain Love vs Infatuation
| | | |
| --- | --- | --- |
| | Infatuation | Love |
| Symptoms | Intensity, urgency, sexual desire, reckless abandonment of what you valued once | Faithfulness, loyalty, willingness to make sacrifices, compromise, confidence |
| Person To Person | It is a reckless commitment in order to fulfill one's lust | It is a genuine commitment where you think about the other person before |
| Feels Like | It is an all-consuming euphoria that is similar to using a drug. | It is a deep affection, confidence, and contentment towards one another. |
| Effect | Under full control of the brain's chemistry, not the heart | The effect of love is contentment and stability |
| Time Period | It is fast and furious like a forest fire and burns out quickly as well leaving behind emptiness | Love deepens as time passes and nothing and no one has the power to burn it out |
| Bottom Line | Infatuation is a delusional feeling | Love is unconditional and the real deal |
Can infatuation turn into love?
Love and infatuation similarities may be visible, but once you truly understand their meaning and differences, then infatuation vs. love can easily be analyzed.
Now that you're aware, you would want to know when does infatuation become love, or does it develop?
Infatuation may turn into love, but that doesn't always happen.
Some people realize the difference between love and infatuation, while other people lose interest when their feelings are not reciprocated.
A person may truly understand that what they felt was not love at all.
The difference between love and infatuation will uncover itself through time. Though, this also works for those people where their infatuation blossoms into genuine love.
How long does infatuation last when you're in a relationship?
One of the best feelings is when your affection is reciprocated. Being in a relationship with the person you adore is a dream come true.
But what if you realize that what you have been feeling is not love, but infatuation? Now that you know that not all infatuation leads to love, you'd want to know how long would this intense feeling last?
There's no timeframe on how long should your feelings of infatuation would last. Though, the most distinct phase of infatuation is what we call the "honeymoon" phase.
This also differs in every situation. Some may last for a few weeks, and other, for a few years.
After realizing that what you are feeling is infatuation and thinking that it's just temporary, it's better to focus on what you could do about it.
How can you get over infatuation?
Don't get this wrong. There is absolutely nothing wrong with infatuation. It's a normal feeling and could also turn into love.
Though, sometimes, a person may realize that their infatuation won't go anywhere and would want to get over it.
Some people develop unhealthy habits that are no longer good for themselves and the person they like. This can cause problems, so deciding to move on may be their best option.
Whatever your reason, that's also okay. There are some steps to take to get over an infatuation.
Related Reading: 

How to Get Over Infatuation: 15 Psychological Tricks
1. Avoid anything that reminds you of your infatuation
Infatuation can cause you to be too distracted, and this is not a good thing. Once you realize that you're not in love, and then start by avoiding triggers.
Again, infatuation can be addicting and succumbing to this is unhealthy. Start by avoiding checking their social media profile, then if you have contact with each other, stop that too.
Gradually, you'll learn to control and distance yourself.
2. List the unhealthy habits that you've develop
You know yourself better than anyone else. That means you are aware of the habits that you have developed throughout your infatuation
Did some of these habits affect your work, friendships, and even relationships?
If so, do yourself a favor and list all the unhealthy habits that you've developed. Use this list as a reminder of the things that changed, and what you want to gain in avoiding these habits.
When you're tempted to try and snoop around the person you like, take a break and read the list.
3. Distract yourself
Of course, distancing yourself can be quite hard. Distract yourself by trying out new hobbies and learning how to focus on self-growth.
Again, learning how to control your emotions and habits will help you. But what if it's too much? Is there anything you could do?
Still afraid of therapy? Try this introduction to self-growth and see how much it could do for you.
4. Join support groups or therapy
Another option that will help and remind you about controlling your infatuation is to list all the bad habits that you've developed.
There are support groups that will help you through your journey. Don't ever feel ashamed that you are asking for help. These trained professionals know how to help.
There is nothing wrong in choosing to get help in moving on from an unhealthy infatuation.
Related Reading: 

Different Types of Counseling That Works Best for You
5. Allow yourself to meet someone else
Don't confine yourself with infatuation. There is more to life, and if you think you are being unfair to yourself and the people around you, don't you think it's time to move on?
Most people will choose to close their doors. Don't do that. Believe that you will meet someone who you will love, a person who will make you feel the difference between in love vs. infatuation.
In a nutshell
In summary, true love is a feeling of closeness between two people and is mutual. It gives and understands.
Infatuation; on the other hand, produces a feeling of immense closeness, but these feelings are usually one-sided.
Even though pure and true love between two people can only develop in long term commitments and relationships, in rare cases infatuation can lead to such a strong connection.
Remember that there is nothing wrong with infatuation. In fact, it can inspire and give you happiness, as long as you know how to carry yourself.
People may sometimes develop unhealthy habits. They can start obessive thoughts and lose their focus in life. In these rare cases, therapists are there to offer help. There are ways on how you can let go of infatuation.
Also know that infatuation can develop into true love. Who knows, it might happen to you. We do hope that all misconceptions you may have about infatuation vs. love are clear.
Share this article on
Want to have a happier, healthier marriage?
If you feel disconnected or frustrated about the state of your marriage but want to avoid separation and/or divorce, the marriage.com course meant for married couples is an excellent resource to help you overcome the most challenging aspects of being married.
Learn More On This Topic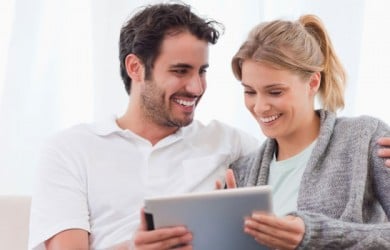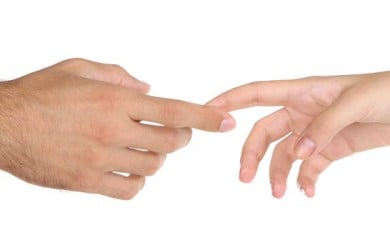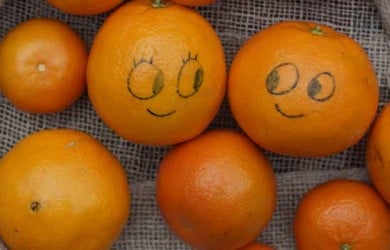 You May Also Like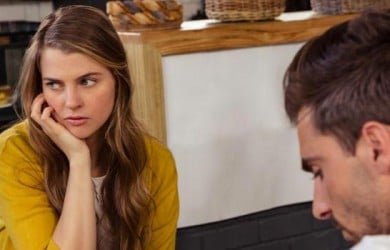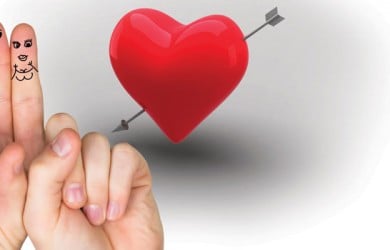 Popular Topics On Married Life