Gut Instinct in Relationships: How to Trust Your Intuition
You may have heard of gut instincts and wondered if they should be trusted, especially when it comes to matters of the heart. Many people rely on their gut instinct in relationships for several reasons.
Keep reading for information on gut instincts and whether you can rely on them. What you find might surprise you!
What does gut instinct feel like?
If you are interested in understanding what is a gut feeling, you are probably not alone. Moreover, you likely want to know what it feels like when you are experiencing it. Knowing what it feels like is crucial to understanding its significance.
Essentially, a gut instinct feels like you are doing the right thing. You may feel that it is right to do something irrespective of logic. For instance, if you have a gut instinct that your partner is the one, you may decide to make the relationship more serious.
In other words, a gut feeling is a feeling that you might physically feel in your body, or it may sound like a tiny voice is encouraging you. Either way, it is something you should listen to since it may be helping you make a decision.
You may also call it intuition, which can help you make decisions without having scientific proof or a concrete reason. There is no need to have specific reasons for making certain decisions, especially when trusting gut instinct in relationships.
Should you trust your gut feeling?
At times, a gut reaction is the first thing you will think and feel in a situation. You should pay attention to this because it might be your mind's way of protecting you from getting hurt.
Studies have shown a connection between the brain and gut, where one's mental state directly impacts the functioning of their actual gut. This fact may give you a clue why it is called a gut instinct, considering your gut can interact with your brain directly.
Once heard, addressing your intuition telling you what to do will be easier in the future. Cognitive Psychologist Dr. Gary Klein, in his book 'The power of intuition,' explains that intuition is a gained skill that everyone can master with practice. It isn't something that either you have or you don't.
Is gut feeling real in relationships?
In addition to utilizing your gut instincts in your daily life, it can also come in handy in relationships. When you are following your gut in relationships, this can lead you towards real love and away from the wrong partners.
Gut feelings are real, and they can help you navigate through relationships. You will still need to consider all the evidence to support your gut instinct before making the best decision. But trusting your instincts in relationships of all kinds is the right decision still.
If your gut instinct has proven true for you one time, you should see if this is always the case. It might be, so you may as well keep trusting it!
Why should you trust your gut when it comes to love?
Keep in mind that a gut instinct is still an instinct. An instinct is something that you are born with, such as in the case of fear. Generally speaking, no one needs to tell you to be afraid of something; you just are.
If your gut senses something wrong in your relationship, you may be better off listening to it, even if you feel like the relationship is going well. There is evidence that a gut feeling is a good assistant when deciding on particular situations.
When you listen to your gut instinct in relationships, it might be able to guide you. For instance, if your instinct told you that you liked someone when you met them and now you are married, your gut instinct can be trusted more likely than not.
Also, when it comes to relationships, you need all the help you can get. When you can trust your gut, it may make it easier to know if you are making informed decisions.
15 Ways to trust your gut instincts in a relationship
Once you determine that you want to start trusting your intuition in relationships, you might be confused about where to start. It might be hard to recognize whether it is your instinct or your bias that is driving you towards a particular direction. Therefore, making it difficult to trust it.
But a gut instinct is a distinct feeling that you can learn to identify and trust by keeping certain things in mind.
Here's a look at 15 ways to trust your instincts in relationships:
1. Clear your mind
When trying to determine what your gut is telling you, do what you can to clear your mind. Try to mentally detoxify in a quiet room where your mind is not distracted by other thoughts and tasks.
The mind is overwhelmed with information and stress in the digital age, making it more challenging to focus on your instincts. Therefore, Lifestyle Coach Amanda Robinson, in her book 'Declutter,' talks about the need to clear your mind to relax and make better decisions.
2. Take some time
Give yourself enough time to consider carefully what your gut is trying to tell you. Don't try to rush it. Taking some time will give you the chance to make better decisions. You could consider the first thought or feeling you had and ponder what it means regarding your relationship.
3. Talk to someone
If you don't know if trusting your gut feeling about someone is a good idea, you may want to talk to someone trustworthy in your support system about it first. The person you talk to could offer advice and provide an alternate point of view, which might be invaluable.
4. Talk to a therapist
If you don't have anyone you would like to talk to about your gut instinct in relationships, you could talk to a therapist instead. They will offer you professional guidance on deciphering your instincts or teaching you more about trusting yourself.
Sometimes it's hard to go to a therapist with your doubts, but therapist Lori Gottlieb, in the book 'Maybe you should talk to someone: A therapist,' showcases how she was able to help her patients through various problems just by talking to them.
5. Write it down
Something else you can do is write down how you are feeling. It can help get your thoughts on paper to figure out what is going on and what you want to do. Consider keeping your thoughts in a unique journal.
Studies have shown that journaling your feelings can help you sort through them and be therapeutic. Penning down your feelings and experiences can help individuals clarity to understand their instincts.
6. Understand your feelings
Irrespective of what your gut is telling you, try to understand what you think about it. Your gut may be steering you in a way that you don't like. In that case, you need to take the time to figure out why you want to go against your instinct and if this is a good idea.
On the other hand, think about why you want to follow your instinct and what it may mean for your relationship. Thinking about the other alternative might help you trust your gut instinct more easily.
7. No snap judgments
Even though a gut reaction could happen right away, this doesn't mean you have to act on it right away. Give yourself time to think about all your options and then decide on something that works for you.
8. Take reasonable time
Don't take too much time either. When facing a decision regarding gut instinct in relationships, you owe it to yourself and your partner to decide things in a reasonable amount of time.
If you need to address whether you want to date them, they shouldn't have to wait weeks for your response.
9. Notice your body's reaction
Another aspect of a gut feeling is the gut part. You should be able to feel in your gut if something is wrong or if something is right. It might take some time to understand whether this is your instinct or something else.
When you feel like it is a gut instinct, be sure you pay attention to your body. If a person makes your heart race and your stomach hurt, this likely means you like them. Don't ignore these feelings.
10. Don't think too hard
You might ponder if you have a gut feeling whether it is true? Usually, if you experience a gut feeling that something is wrong in a relationship, you can trust it. But that isn't always the case. Think carefully before making a decision. But don't think too hard or for too long.
You do need to choose, and your body is probably letting you know how you should. Gut instincts are an influential advisor in romantic relationships if used in the best way. Overthinking things will only confuse you further and make you doubt your gut feeling.
11. Determine your needs
As you find yourself thinking about what your gut instinct is telling you, consider what you need and want out of a specific relationship. If you aren't getting what you want and your gut is backing you up on this, it may be time to move on.
Fulfillment of your needs is always important.
12. Don't ignore your gut
Do your best not to ignore your gut, especially when you are considering gut instinct in relationships. If you continue to ignore your intuitions, you may not be able to tell what they are anymore. Remember, your gut instinct is your superpower.
You might even make decisions that can be harmful when you don't consider how your body and gut feel about them. It is better to listen to your instincts instead of realizing things too late.
13. Check your bias
If you have decided to listen to your instincts, check for your bias too. Are you only trusting your gut because it is telling you something that you want to do? What will you do when it tells you to do something that you don't want to do?
Be sure you consider these things before deciding the course of action about a specific situation. You should do what is suitable for you and not something convenient.
14. Look at the evidence
Even though many people feel it is valid to consider gut instinct in relationships, it is also helpful to think about everything else. Think about all the evidence in front of you to combine gut with the backing of logic.
For example, if your gut is telling you to end your relationship, look at the evidence. Ask yourself, are you always getting into fights and not being heard by your mate? These are all clues that the relationship needs to change. When the evidence backs your gut, you have your answer.
15. Be honest with yourself
Don't make excuses for a person or a situation because you don't want what you feel to be true.
If your gut feeling about a relationship is different than what you want for your relationship, this doesn't mean that your instinct is wrong. It would help if you considered your intuition.
Learn more about intuition that lies underneath our layers of logic with this video:

Conclusion
If you have ever heard that you should listen to your first instinct or thoughts on a matter, it references a gut reaction or gut instinct. It can help you in virtually all aspects of your life and decision-making, especially relationships.
When you are trying your best to follow your gut instinct in relationships, you may need to learn more about trusting your intuition. Follow the advice given here to help you make the best decisions with help from your instincts.
Share this article on
Want to have a happier, healthier marriage?
If you feel disconnected or frustrated about the state of your marriage but want to avoid separation and/or divorce, the marriage.com course meant for married couples is an excellent resource to help you overcome the most challenging aspects of being married.
Learn More On This Topic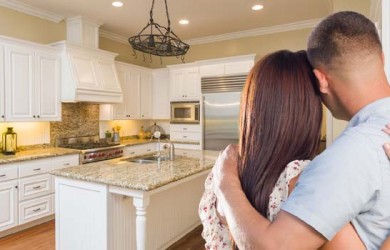 You May Also Like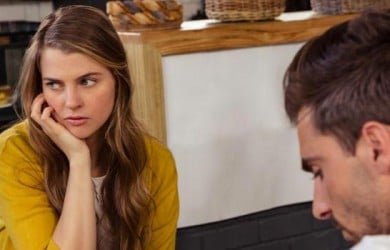 Popular Topics On Married Life