7 Tips for Successful Marriages for Couples Over 70
Whether you're a 70 plus-year-old newlywed or you've been married to your sweetheart for a very long time here are a few tips you can use to keep your relationship fresh and fulfilling!
1. Enjoy each other
Sometimes when we have been with a person for a while we begin to take them for granted and we stop enjoying what attracted us to the person in the first place. For example, we may begin to tune out if they tell the same story or the same joke again. If this describes you, try something different next time you're with your spouse who tells the same "old'' story. Try purposeful listening. Instead of tuning out of the story try asking them a follow-up question. For example, "You've told me a hundred times about the time you fell off a horse, but I don't think I've ever asked you, what was the name of the horse?" Engaging with each other's stories is the way to find out new things about each other even if you've been together for decades.
2. Laugh together
Life is short – agree together to find the humor in situations. There is so much in life that's out of our control and we can choose to stress about it or take a more lighthearted approach. Finding the humor in a frustrating situation helps you defuse the tension and can turn a bad situation into a not so terrible one.
Sometimes when couples are together for a long time they don't laugh at each other's jokes anymore. Sure you've heard the punch line 500 times but how would it feel if you laughed at it again? Maybe it's time to increase your funny story repertoire and tell stories of something funny that happened this week instead of something that happened 20 years ago. Try out new comedians to see if there are some who can help you update your jokes! One couple I know hosts an Annual Joke night and invites friends for a simple meal and they take turns telling jokes. There is something about hearing your spouse belly laugh that is good for the soul. Search YouTube for clean jokes or whatever joke topic appeals to you.
3. Do something for the first time
Have you gotten in a rut? Going to the same places, same routine? There can be a beauty of sameness because it is predictable and comfortable but it can often become boring. Research shows that people who devote themselves to being lifetime learners are happier and more productive throughout their lives. Sometimes people avoid trying new things because they don't think they'll like it or they don't think they'll be good at it. No one says you have to love everything you try; just the exercise of trying something new is good for you and your marriage. Use Groupon or LivingSocial to peruse the activities and services available in your area for bargain prices. Couples massage, paint classes, wine pairings, cooking classes are just a few things offered.
4. Do something for the first time in a long time
What's something you used to do but don't do anymore – when was the last time you went to the zoo and ate cotton candy, just the 2 of you? Or stayed up late to gaze at the stars? When we get into routines it is sometimes hard to get out of them but it's good for your marriage to re-engage with some of your passions or stimulate your experiences. Maybe there is something you liked to do but weren't good at it so you let it slide.
Give yourself permission to do something you like to do just because you like to do it. Maybe you both enjoy the same thing or maybe it's something you experience separately and then you can come together and share your experiences. Maybe it's too late to make a career out of being a professional hockey player but it's the perfect time to become a hockey fan. Maybe you use to take dance classes as a kid and dreamed of becoming a ballerina – well why not take a beginner's ballet class for seniors or take a Zumba class together? Learning about new advances in particular areas of study can be very exciting. Trying things again can be very enjoyable and refreshing for your marriage.
5. Take a trip!
What is the place you've always wanted to go to but haven't? Go there! Creating new memories together is an awesome way to keep your marriage invigorated. Whether it's taking a river cruise or walking through museums, it's fun to see what kind of art appeals to you and what appeals to your spouse. Try things out of your comfort zone. If you like European art – see that but also include some modern art as well.
Imagine what it was like to be the artists' trying to sell their art. Rent the audio descriptions that go along with the tour. Most museums have days where admission is free or take advantage of senior discounts! Are you a book enthusiast? Many cities have incredible libraries that are free to the public. Spend some time perusing the stacks of history! Maybe find a book from your childhood to share with your spouse. Traveling as a couple is fun and it doesn't have to be expensive. Here's a list of popular places for seniors to travel!
6. Talk about it
It's been said that the 3 topics most couples avoid talking about are death, sex and finances. Yet those 3 topics have been interwoven into our daily lives as a couple. We've all lost people close to us and it's important to talk about death and what our personal desires are for when it's time to leave this earth. Make sure your spouse and your families know your desires and have the proper legal paperwork such as wills, trusts and durable power of attorney set up.
If you take care of these items your spouse and family will navigate grief with far less stress than if they have to figure things out on their own. If you don't already have an ICE (In Case of an Emergency) list for your family – make one now. Be sure to leave it in a secure document or safe place. Include all pertinent bank and safety deposit box information insurance contacts, login's and passwords. It's also very important if you have stashed cash or valuables in some safe place that you tell your spouse where that safe place is!!
7. Hold hands
Human touch is a wonderful and powerful intimacy experience. Take time to enjoy your physical relationship! Research shows that simply holding hands can lower blood pressure and increase positive feelings. By now you might think you have your physical relationship all figured out but consider, what if there's more? Ask your spouse if there's anything they'd like to include or change in your physical relationship. Some women over 70 reported having the best sex of their lives after they turned 70.
Have fun! Get a book on sex and read it together. Try Iris Krasnow's book, Sex After…: Women Share How Intimacy Changes as Life Changes.
Share this article on
Want to have a happier, healthier marriage?
If you feel disconnected or frustrated about the state of your marriage but want to avoid separation and/or divorce, the marriage.com course meant for married couples is an excellent resource to help you overcome the most challenging aspects of being married.
More On This Topic
You May Also Like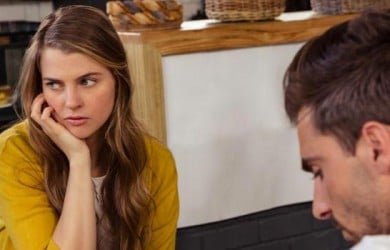 Popular Topics On Married Life