What Is Synergy in a Relationship and How to Achieve It
Imagine two relationships. In the first one, the two partners love and appreciate each other, but their goals, passions, and priorities don't align.
In the second relationship, the partners work together in perfect harmony. One partner's strength complements the other's weakness, and together they achieve more than they ever could individually.
This is the idea of a synergistic relationship.
A synergistic relationship is like a well-coordinated sports team, where each partner plays to their strengths and contributes their unique skills towards achieving a common goal.
But what does synergistic mean, and is synergy really crucial for a successful relationship? Moreover, how can you achieve it and ensure it stays? This post will answer all these questions and more.
Synergistic definition and examples
To understand synergy in relationships and synergistic meaning, you must first understand what synergy is in itself.
Synergy is like a mystical force. It's the magic that happens when any two things come together to create something greater than their separate effects. There are countless examples of synergy in life.
Take a musical orchestra, for instance. Musicians with different instruments and styles come together to create a beautiful and harmonious sound— a sound more beautiful than the individual effects of those instruments.
Though each individual musician can play their respective instruments beautifully, they can't produce the same hair-raising effect as an orchestra. A guitarist can't play with tempo without a drummer, and a drummer needs a violinist's melodies to add soul and emotion.
But once all musicians come together and work in synergy, they are able to create a breathtaking symphony.
What is a synergistic relationship?
In the context of relationships, synergy is the concept of two partners working together to create a greater whole. Let's try to understand the concept of synergy through some signs.
5 signs of a synergistic relationship
Here are five key signs and qualities of a synergistic relationship:
Clear and effortless communication

: Partners in a synergistic relationship have an unspoken understanding of each other's thoughts, needs, and emotions. They

communicate effortlessly

and effectively, leaving nothing unsaid.

Shared dreams and goals

: Partners in synergy have a shared vision of their future together. Hence, they work together to achieve their goals as a team. They understand that their success as a couple is intertwined with their individual successes.

Mutual respect and trust

: Synergy nurtures trust and respect between two partners in a relationship. The partners are able to be vulnerable and open with each other, knowing that they will have the other's support and respect no matter what.

Active support and encouragement

: Partners in a synergistic relationship actively support and encourage each other to be the best version of themselves. They understand that their partner's growth and success are vital for the

relationship's goal

and success.

A sense of unity

: Partners in a synergistic relationship feel like a united front; they support each other in every aspect of life and work as a team. They understand that their individual strengths and weaknesses complement each other and make them stronger as a couple.
Examples of synergistic relationships
Synergistic relationship examples can be found in various fields, including business, science, and social relationships. Here are some synergy examples in life:
Business Partnerships
When two companies come together to form a partnership, they can leverage each other's strengths to create something that neither can do alone. For example, a technology company and a marketing firm might work together to develop a new app that combines their respective strengths.
Sports Teams
In sports, a team's success often depends on the synergy between its players. For example, a basketball team with players who complement each other's strengths and weaknesses can create a stronger team dynamic than a group of individual players.
Ecosystems
In nature, ecosystems are composed of various species that work together to sustain one another. For example, bees and flowers have a mutually beneficial relationship where bees help to pollinate flowers, while flowers provide bees with nectar for food.
Social Relationships
In human relationships, synergy can occur when two people work together to achieve a common goal. For example, a married couple might work together to build a successful business or raise a family. This also includes examples of synergy in family.
5 reasons why a synergistic relationship is superior
When we look at synergistic couples like the ones mentioned above, we think, "that's the kind of relationship I want." But why do synergistic relationships appear superior to non-synergistic ones? Here are five reasons.
1. Greater happiness and fulfillment
People in synergy with each other experience a deep sense of connection and intimacy. They are better able to empathize with each other, understand each other's feelings, and connect on a deeper level.
Thus, there is greater satisfaction and fulfillment in the relationship.
In the video below, Mary Kay Cocharo, a marriage and family therapist, explains how learning deep communication skills can deepen the connect between two people:

2. More effective problem-solving
When two people are in synergy, they use each other's strengths to compensate for their weaknesses. When faced with a challenge, they are able to combine their individual strengths and perspectives and find a way out.
Thus, partners in a synergistic relationship are able to work through conflicts and challenges while supporting each other emotionally and intellectually.
3. Greater success in life
Partners in a synergistic relationship are able to achieve more together than they ever could alone. They understand that their success as a couple depends on their individual successes, so they encourage and motivate each other to grow, learn, and succeed.
This way, they are able to work together to achieve shared goals.
Related Reading: 

The Key to Long Term Relationship Success
4. Increased resilience
Synergy in relationships enables partners to handle stress and adversity more effectively.
The partners know they have each other's backs no matter what and rely on each other for support and encouragement. Moreover, they have a shared sense of purpose that can help them navigate difficult situations.
5. A more fun and adventurous life
A synergistic relationship is full of fun and welcomes adventure with open arms.
Partners in a synergistic relationship trust and respect each other, which creates a comfortable and safe environment to take on new adventures and risks. They are able to push each other out of their comfort zones, whether it's traveling to new places or trying a new hobby.
This not only adds excitement, spontaneity, and novelty to the relationship but also helps the partners strengthen their bond and deepen their connection.
Related Reading: 

5 Ways to Navigate Your Adventurous Relationship
How to achieve synergy in your relationship
Synergy in a relationship doesn't just happen out of nowhere. There's no such thing as natural or inherent synergy in a relationship. Instead, achieving synergy in a relationship requires serious effort and commitment from both partners.
Here are a few tips on how to cultivate that mystical harmony in your relationship.
1. Practice open communication
If you want to cultivate synergy with your partner, you both need to practice open communication. This means wearing your heart on your sleeve and being receptive to each other's feelings, and lending an open ear.
So, always express your thoughts, feelings, and needs clearly while actively listening to your partner's perspective as well.
2. Find common ground
Synergy emerges when partners in a relationship can find and stand on common ground. This includes your goals, visions, values, and passions. Having shared goals and values is essential for creating a sense of unity and direction in a relationship.
You don't have to adopt each other's goals and values completely. But you can align them by communicating your aspirations in life and goals for the relationship.
3. Support each other's individual successes
In a synergistic relationship, both partners need to grow and develop as individuals to grow and develop as a couple. Hence, you need to support each other in pursuing your individual goals and celebrate each other's successes.
Related Reading: 

20 Keys to a Successful Long Term Relationship?
4. Trust and respect each other
In a relationship, there can be no synergy without mutual trust and respect. So show your partner that you trust their judgment and respect their feelings by being honest, reliable, and supportive.
Related Reading: 

Building Communication, Respect, and Trust in Your Relationship
5. Be open to change
A synergistic relationship is always in motion, constantly evolving and moving towards a common goal. Hence, you need to be like a flowing river, willing to adapt and adjust as your relationship grows and evolves.
6. Seek professional help
Achieving synergy is like learning a new skill, and guidance from a professional can help you practice and perfect that skill. If you want a synergistic relationship, try to seek professional help from a relationship therapist.
Frequently asked questions
Here are some of the most frequently asked questions about synergy in relationships and how to achieve it for a happy and strong relationship with your partner.
How to know if you are in a synergistic relationship?
Some signs of synergistic relationships include clear and effective communication, shared goals and values, and a sense of unity.
Can there be too much synergy in a relationship?
It is possible to have too much synergy in a relationship, whereby one partner completely ignores his or her individual goals and values to cater to the other partner. However, this isn't technically synergy since there is no common ground.
Attain synergy for a more synced relationship!
Synergy is like a divine force that bestows power, resilience, and success in a relationship. A synergistic relationship is one where the partners' individual strengths and weaknesses complement each other, allowing them to reach great heights of success.
Sure, couples in a non-synergistic relationship can still be happy. However, they may not experience the same level of connection and intimacy as couples in a synergistic relationship.
If you are having trouble achieving synergy with your partner, don't hesitate to seek help. A relationship therapist or counselor can help you work through your issues and develop strategies for achieving synergy, harmony, and success in your relationship.
Share this article on
Want to have a happier, healthier marriage?
If you feel disconnected or frustrated about the state of your marriage but want to avoid separation and/or divorce, the marriage.com course meant for married couples is an excellent resource to help you overcome the most challenging aspects of being married.
Learn More On This Topic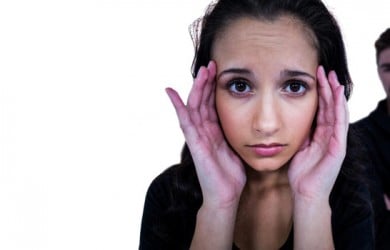 You May Also Like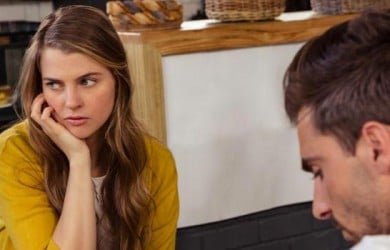 Popular Topics On Married Life