25 Ways to Save a Struggling Relationship
Is your relationship troubled?
Being in a struggling relationship is exhausting. You may be arguing more than you're smiling, or you may feel like you're trying to fix a troubled relationship all on your own.
If you are overwhelmed by confusion and hurt feelings, don't despair. Every relationship has its ups and downs. It is entirely normal to feel frustrated due to these struggles.
The good news is: you can find happiness in your relationship again.
25 ways to save a struggling relationship
Here are 25 ways to fix a relationship struggle and find happiness with your partner.
1. Don't ignore the problem
As tempting as it may be to ignore the problems lurking in your struggling relationship, don't give in! There's a saying that goes: "You can't change what you don't acknowledge."
If you want to fix a troubled relationship, you need to bring your issues to the forefront and be willing to deal with them head-on.
2. Work on building trust
Studies show that relationships are more satisfying when partners trust each other.
Trust allows partners to feel at ease around each other. They don't need to worry about what their spouse is doing when they aren't around. There is no heartbreak to look out for.
Building trust is essential for any relationship, especially one where trust has been fractured.
Work on rebuilding trust by:
Communicating openly

Being honest about your feelings

Keeping your promises

Showing you are reliable

Being transparent
3. Evaluate why you're together
Do you constantly find yourself thinking: "I need help with my relationship"?
Problems can overwhelm a relationship. If you are often arguing, it may cloud the happiness you once felt. One tip for saving a struggling relationship is to re-evaluate why you got together in the first place.
Rediscover the passion you once felt for your partner by doing a deep dive into all the things you love and respect about them.
Related Reading: Appreciating And Valuing Your Spouse
4. Take responsibility for your part
The quickest way to doom your struggling relationship is to play the blame game.
Instead of arguing over who did what, take the mature route and accept responsibility for your part in your unhappy relationship.
When your partner sees you're willing to humble yourself, they'll likely follow suit.
5. Make eye contact
Eye contact plays a big role in how satisfied and connected you feel in your marriage. Eye contact creates a heightened sense of intimacy, which can be beneficial for you and your partner to save your struggling relationship.
6. Learn how to communicate
A relationship troubled by ineffective communication can be incredibly frustrating.
Communication helps you and your partner problem-solve, work as a team, and get to know each other on a deeper level.
Learn how to make things work by using these communication tips:
Listening respectfully, without interruption

Genuinely taking an interest in your partner's words

Putting your phone on silent when speaking with your spouse

Working on the problem as partners, not enemies.
Related Reading: 20 Ways to Improve Communication in a Relationship
7. Write each other letters
A relationship struggle will only be made worse if you can't talk about your feelings, but sharing feelings isn't easy for everyone.
It's a lot easier for some people to write about their feelings instead of saying it out loud. If you have an issue you want to talk to your spouse about but can't seem to verbalize, a letter is a great way to go.
8. Get a therapist involved
If learning how to make things work feels impossible on your own, don't be afraid to get a professional on your side.
A marriage counselor or relationship therapist can help guide you and your spouse in the right direction if you feel like you don't know where to start.
9. Avoid relationship traps
One of the best pieces of struggling relationship advice you can follow is to avoid traps that, at first, may seem like they can save your relationship. These traps include:
Getting a pet

Having a baby

Moving away together
These things may act as a band-aid at first, but in the end, they will only enhance the problems in your relationship.
10. Do something fun together
Spending quality time with your partner is shown to reduce stress and improve happiness.
If you are struggling in a relationship, you can do to jumpstart the healing process to plan something fun to do together. Go on a trip, plan an elaborate date night, or do something, you both love.
11. Take up a hobby
Do you find yourself saying, "I need help with my relationship"? Taking up a new hobby with your spouse can promote teamwork and communication. Plus, it'll be fun!
A study published in SAGE Journals found that shared activities promote marital satisfaction. Couples who spend time together doing new and exciting activities were happier than couples who spent time together doing activities marked as pleasant.
12. Bring the romance back into your relationship
Sometimes when you are struggling in a relationship rut, you need to bring the romance back.
Buy flowers

Plan a surprise for your partner

Make their favorite meal

Light candles and dim the lights when you talk

Go stargazing together
Whatever sounds like it belongs in a romance novel, do it! Romance can be cheesy, sure, but it's these over-the-top heartfelt gestures that will make your partner feel special.
13. Don't get sidetracked by other people
It's easy to get sidetracked when you're in a struggling relationship but be wary when you begin confiding in someone else.
When you're miserable in your relationship struggle, you're more likely to flirt or cheat.
Don't develop an emotional attachment to someone outside of your relationship. Instead, turn to your partner to work on your marriage.
14. Be compassionate
When your partner is pouring their heart out to you, have compassion for how they are feeling. By showing you can empathize, you make your spouse more likely to confide in you in the future.
15. Don't force things
If you are struggling in a relationship and have tried everything to make things work, don't beat a dead horse. Sometimes it's better to know when things aren't working than to continue to try.
16. Prayer for struggling relationship
If you and your spouse are looking to fix a troubled relationship and you're both religious, why not turn to your faith?
If you are Christian, you know that the Bible speaks of a threefold cord. This cord involves you, your spouse, and the Lord. If you bind yourselves together, you'll be stronger.
Whatever faith you are, share in prayer as a couple to help end your relationship struggle.
17. Don't take on the burden alone
If you are going through a relationship struggle and feel trapped, don't go through it alone. Support and advice from trusted friends and family can make a world of difference.
18. Learn to forgive each other
One piece of struggling relationship advice to fix a troubled relationship is to learn forgiveness.
You've both likely done things in the past that have hurt the other person, but if your partner has displayed positive changes and you want to stay in the relationship, you must learn to forgive them.
19. Take an online class together
Marriage.com has an excellent online resource called the "Save My Marriage Course." This course will help couples fix a troubled relationship by helping couples recognize unhealthy behaviors, devise an action plan, restore trust, and improve communication.
20. Set boundaries and follow them
Is your relationship troubled by overstepping boundaries? Make a lack of respect a deal-breaker in your relationship.
Set boundaries for both you and your spouse to follow regarding trust, privacy, and personal choices, and remove yourself from the relationship if these boundaries aren't respected.
Related Reading: 6 Types of Boundaries in Relationships & How to Maintain Them
21. Don't resort to insults
Is your relationship troubled by improper communication?
Talking about a problem can quickly degrade into name-calling and arguing. It goes without saying that if you're looking for ways to save a relationship, insulting your partner certainly won't make things better.
If you are in the midst of a relationship struggle and feel things getting heated, walk away and take a breather before you say something you can't take back.
22. Build emotional intimacy together
The best struggling relationship advice you can follow is to work on intimacy with your partner.
Emotional intimacy helps you feel connected to your spouse and boosts trust.
Boost emotional intimacy and relationship satisfaction by engaging in nonsexual touching, such as holding hands and cuddling. Giving your partner your undivided attention and spending time together will also contribute to emotional intimacy.
23. Don't forget about physical intimacy, too
Sex is not one of the ways to save a relationship, but it is vital to a healthy marriage.
While you should never use sex as a temporary fix for a problem (or to straight-up ignore a problem), it can be used for boosting intimacy and connection.
Research shows that the oxytocin released during orgasm lowers stress and promotes bonding.
Studies also show that sexual satisfaction can also contribute to heightened emotional intimacy and trust, which can help a troubled relationship.
24. Be honest with each other
If you think, "I need help with my relationship," look no further than your own heart.
Be honest but respectful with your partner about how you're feeling and what you need from them to fix your relationship struggle.
25. Make time to talk
Is your relationship troubled? If so, don't forget to talk to each other.
Communication is about coming together to solve problems, but don't forget about the good old-fashioned conversation.
One of the best ways to save a relationship when feeling disconnected is to spend time talking together. Turn your phones off and take at least twenty minutes each day to talk, laugh, and connect without interruption.
To know more about the common problems in a relationship, watch this video.

Conclusion
Your relationship is troubled, but it doesn't have to stay that way.
Communication, quality time with your spouse, and learning forgiveness are three cornerstones of learning to fix a troubled relationship.
By following these 25 struggling relationship advice tips, you can banish your relationship struggle for good.
Share this article on
Want to have a happier, healthier marriage?
If you feel disconnected or frustrated about the state of your marriage but want to avoid separation and/or divorce, the marriage.com course meant for married couples is an excellent resource to help you overcome the most challenging aspects of being married.
Learn More On This Topic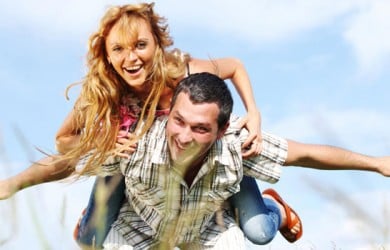 You May Also Like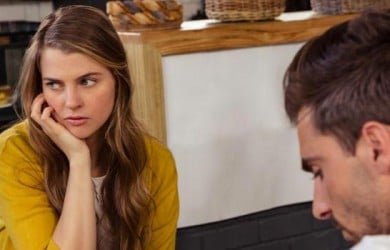 Popular Topics On Married Life