What Happens When There's Lack of Self-Acceptance in Relationships
Not good enough – this phrase is very well-known among almost everyone.
Self-doubt is something we all have, and, at times, nurture it at the cost of our relationships or happiness, sometimes both.
Self-doubt or self-criticism can be a weary tool or partner. The constant doubt, hate, or the need to criticize can seriously take a toll on the person and their relationships.
How does the lack of self-acceptance in relationship start?
Being comfortable with one's self and surroundings is usually what individuals aspire to achieve; however, nothing can be more dangerous than this. The fear of the unknown keeps us on our toes and things interesting.
If you were to ask people who generally lack self-acceptance, they would answer that the years they spent in solitude mainly gives nourishment to their fear; fear of being rejected, of being not enough for the world, for themselves. And it was that fear that created absent hurdles to solidify and be more of a nuisance than need be.
How a lack of self-acceptance can hurt your relationship
Before any kind of relationship can succeed, you need to be happy and in love with yourself.
Lack of self-acceptance in relationship can take a wrong turn at any time. If, for example, you are not in the right relationship, your partner can do long-lasting damage with your personality.
What one needs to understand is that latching on to someone else to approve of each and every decision of yours or to validate your existence is a demeaning act.
This damaging vulnerability can give great power to your partner; if it is not in the right hands, it can cause chaos beyond measure.
No matter how good or caring, your partner is, if you will not accept your own lacking and suppress them, they will return and with a vengeance. Then every little nook of your personality and self will not just be highlighted but will be on your own personal billboards for the entire world to see.
How to overcome lack of self-acceptance in relationship
Accept your flaws. Before you can actually move on or commit to something or someone, you need to acknowledge the fact that you are a human being; and like a lot of human beings out there, you are also flawed.
You are beautifully, almost artistically, flawed.
We are all created in pairs. We are supposed to complete others. We are not made perfect iterations of ourselves. We need others to complete us, not validate us. Accept that you have faults, that you are weak, that you are not perfect. Accept your bad habits and sins, accept any past ill doings, and forgive yourself.
Once that crucial part is over, and you truly fall in love with yourself, then you will see how beautiful and accepting the world will become to you. Find your true soulmate, and after you have enough power to be on your own, to be okay with the judgment if it comes your way, to be confident enough that your personality will not be shattered by a refusal – bare yourself in front of your partner.
Once accepted, unburden yourself
Peel off all the layers and armor that you put for the world to see and to protect yourself.
Once your partner sees the confident, lively, humble, yet charged individual that you have become, they will accept you, cherish you, celebrate and love you unconditionally – and that will be the most exhilarating experience of your life.
To remain chained to any person for any sort of validation is like chaining yourself with them.
In such a case, they are free to do as they please, and you are left to do their bidding in exchange for tiny bits of attention and approval.
Lack of self-acceptance in relationship has disastrous consequences as you start creating stories that you are not enough, and that maybe your partner is cheating on you, or they are not secretly happy, or they are trying to get away from you, or so on and so forth.
The eternal feeling of unhappiness
Lack of self-acceptance in relationship does harm to both parties.
The way your partner makes you feel is actually, almost always, how they feel about themselves.
If they are confident, happy, and forgiving to themselves – they will be all these things to us. Just think about it, if you cannot forgive yourself for the things – right or wrong – that you have done in your life, can you really forgive your partner?
Living is about growing; growing to be a better person, a better friend, a better partner.
Be strong enough so that you and your partner can take turns to seek comfort from each other. Relationships are about accepting, forgiving, giving, and taking.
Share this article on
Want to have a happier, healthier marriage?
If you feel disconnected or frustrated about the state of your marriage but want to avoid separation and/or divorce, the marriage.com course meant for married couples is an excellent resource to help you overcome the most challenging aspects of being married.
Learn More On This Topic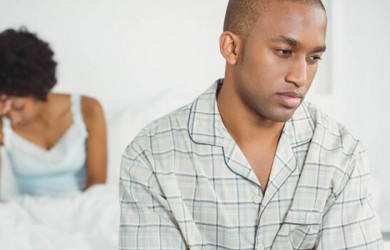 You May Also Like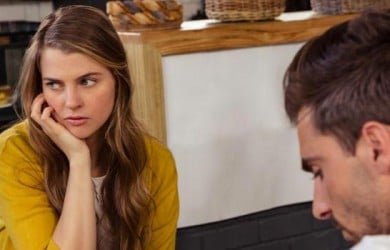 Popular Topics On Married Life