4 Non-Sexual Ways to Keep a Marriage Healthy and Blissful
We all know that sex is not the be all and end all in a marriage. We know that if a relationship is focused too much on the sexual side of a relationship that it can be unfulfilling, yet we also know that sex is important too. So how do we find the balance?
The answer to that question is simple but often forgotten.
A healthy and balanced relationship requires continued effort, commitment and appreciation of each other along with a number of tricks also known as non-sexual ways to keep a marriage healthy.
By having a few little ideas and non-sexual ways that you can keep your marriage healthy, you'll easily ensure that you keep your relationship thriving and the bonus is, that the more you invest in these little tips and tricks to keep your marriage healthy the more it will positively influence your sexual connection and experience! It's a win-win situation.
Here are our top four non-sexual ways to keep a marriage healthy that you should try right now.
1. Appreciate your partner
Remind your partner that you appreciate them, and remind yourself that you appreciate your partner (this sounds strange, but it's easy to just go through the motions). However, the appreciation we are discussing here only works if it's genuine and mindful.
Find little ways to show your appreciation, write little notes, kiss your spouse properly when they leave or return from work. And just like some couples make it a priority to never sleep on an argument (which is a great way to demonstrate your appreciation for your partner) make a point of never forgetting to appreciate each other and to demonstrate this as much as possible.
2. Say thank you for the little things
Instead of keeping track of all of the little things that your spouse may or may not be doing that annoy you, shift your focus and instead keep score of all of the little things that your spouse does or does not do that delight you and then tell them.
Positive reinforcements do amazing things for a person's psyche, confidence and wellbeing so this positive strategy is an excellent non-sexual way to keep a marriage healthy because it's continually reinforcing the good in your marriage.
Most couples do the opposite, and in many cases, it's the build-up of these little critical comments that can eventually drive a couple apart. You know the type – 'I did x for you so now you need to do y for me', 'you never wash the dishes', 'why do I always have to …' and so it goes on. None of these statements are reassuring.
However, when you use reassuring statements hopefully, it will reassure and inspire your spouse. So that soon your spouse will be doing the same for you or show you their appreciation for your positivity in a way that is unique to them.
3. Take care of your appearance
Have you ever had that experience where you have been together with your spouse or partner for many years? They are so comfortable with you that they don't make an effort with their appearance – ever. Unless they are going out. And as they leave for a night out, or during your night out together you find yourself repeatedly acknowledging how attractive your spouse looks. Perhaps even finding it extremely difficult to keep your hands of them.
Well, it's the same the other way around too.
Of course, if you live together, have kids and are dealing with a busy everyday life you are not always going to be looking your best. But making an effort to maintain your appearance and to look nice, frequently will prevent complacency from keeping in, and will keep the spark alive.
Plus there is another benefit to maintaining your appearance, and that is that both you and your spouse will both feel better about yourselves, which will, in turn, make sparks fly. The only problem is, is that while this trick is a non-sexual way to keep a marriage healthy it's probably going to be challenging to stay out of the bedroom as a result!
4. Maintain relationships outside your marriage
Spending weekends away with the lads or the girls, attending the occasional work social event and maintaining an independent life outside of the marriage will make your married life much more interesting.
You'll have plenty to talk about with your spouse as you relay your experiences to them and you'll be inspired by other people and places. Which means that you'll bring that inspiration into your marriage and vice versa.
Having relationships outside of the marriage makes each other more interesting and more interested in new experiences. You'll also enjoy the effort you will make with each other while you are apart, which will bring a new and exciting non-sexual way to keep the marriage healthy.
After all, they do say distance makes the heart grow fonder.
Share this article on
Want to have a happier, healthier marriage?
If you feel disconnected or frustrated about the state of your marriage but want to avoid separation and/or divorce, the marriage.com course meant for married couples is an excellent resource to help you overcome the most challenging aspects of being married.
Learn More On This Topic
You May Also Like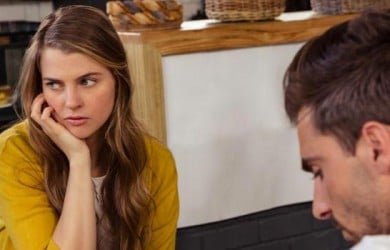 Popular Topics On Married Life