How to Balance a Career With Marriage: 8 Tips
When both partners in a relationship are employed, it cannot be easy to create a balance between the two. The challenge of juggling work and family involves many intricate difficulties. It includes time management, career decisions, gender roles, and financial considerations.
Our underlying presumptions and models from our cultures, first families, and other sources frequently significantly impact our behavior and quality of life. Yet, we are frequently ignorant of or unprepared for this.
How to balance a career with marriage: 8 tips
Are you wondering how to balance a career with marriage? Have a look at some of the practical tips below:
1. Create boundaries
Make sure you are clear about your expectations and communicate with your partner. You can plan the time you leave the office together or how frequently you work from home. Set a rule that neither of you may use your phones after a specific time or that you both must work on Sundays.
Couples with solid professional ties typically like working together, but establishing boundaries demonstrates how much you respect your union.
Related Reading: 

15 Must-Have Healthy Boundaries In Marriage
2. Work in a planned manner
The most crucial advice to balance your career is to plan and be deliberate. Engage with others to make decisions to develop and maintain the right family-work balance for you. Many couples come up against strong forces that steer them away from prioritizing their family.
These other forces will prevail if you don't prepare your equilibrium in advance. Achieving work-life balance is a journey, not a destination.
The "important decisions" that will enable balance must be made, such as selecting a vocation and place of employment, when to have children, how to divide tasks and obligations, etc., even on a daily and monthly basis.
3. Make wise career choices
Your ability to make these decisions will be influenced by your willingness to give up a high level of involvement in many facets of life.
It involves your children's lives, as well as your personal and professional objectives, work satisfaction, and energy levels. Asking parents working or staying at home about their advantages and disadvantages is a good idea.
Potential income, job security and promotion, intellectual and social stimulation at work, improved daycare, and kid-friendly environments are all positive work variables. Less time spent with family, fatigue, weekends filled up with chores, continual crisis management, etc., are all drawbacks.
Pay particular attention to the actual net benefit after deducting childcare, taxes, transportation, and employment if your primary motivation for working is financial, especially if you have children.
4. Be steadfast in your support
It could not be easy to show interest in your spouse's job after a long day at your own office. However, it's imperative that you discuss your partner's career with them courteously. You should support them consistently.
If your partner doesn't get this support, it will be difficult for you to function as a couple since they could become resentful and challenging to comprehend. Your support should be at all times, not precise.
Make unique gestures to make your partner feel special. For instance, you can write your wedding vows and make the event memorable.
5. Divide household chores
No one enjoys returning home to a full sink of dishes. A frequent contention between spouses that escalates into continuing conflicts is who gets to do what chores around the house. Decide who does the cooking, dishes, personal cleaning, and vacuuming.
Clear tasks should be assigned. Stick to your plan, but if your partner is having a tough week, don't be hesitant to use dish soap. It reduces the burden on one person and brings greater productivity.
Related Reading: 

How to Divide Household Chores Fairly in Marriage
Check out this video where Daniel Carlson shows us how to negotiate chores and avoid fighting
6. Don't discuss work on hangouts
Keep your marriage or family relationships strong. Set a timetable. Schedule it and go with proper plans. Add the dates to your calendar, then select where you are going and whether you will require childcare.
You are more likely to leave the house if you have plans to. Child care is expensive, yet your marriage is a better investment than child care. Although being a photographer can be thrilling, refrain from discussing your line of work in front of others.
7. Plan your budget
Talk about money often and in the beginning. The most prevalent difference of opinion between partners is money. Therefore, while things are going well, discuss if each person is willing to assist the other if one loses their job or chooses to pursue a new career path.
Are you willing to contribute some of your financial resources to a move? What would happen to your lifestyle if your partner got a promotion? Set up money for both your home and your career. Save money for the future and have a backup plan for unforeseen circumstances.
8. Stay in harmony
Making compromises is nearly a certainty if one or both of you want to pursue a high-profile career. Keep in mind that it takes a long time for equilibrium to develop. Accept and value the sacrifices your partner has made for you to progress in your career.
Be willing to make the same sacrifices for your partner's future aspirations as they have for you. Stay focused on your goals but ensure unconditional support to your partner. It will be a successful marriage if you stay in harmony with your partner.
9. Sort out issues before going to bed
It's true for both your personal and professional lives, according to this adage. You might be less productive the rest of the day if you had a difficult morning and didn't get enough sleep the night before.
For the sake of your job and your relationship, resolve your issues before you go to bed.
Related Reading: 

10 Ways to Solve Recurring Marital Conflicts
10. Share burden and household duties
Nobody enjoys having a sink full of dirty dishes when they get home. A frequent cause of conflict between spouses that develops into recurrent arguments is who gets to do what domestic chores.
Pick someone to handle the cooking, dishwashing, and other cleaning duties, such as vacuuming. Tasks need to be clearly defined. Keep to your plan, but if your partner is having a difficult week, don't be hesitant to use dish soap.
FAQs
Check out these important questions on how to balance a career with marriage:
Which is more important, career or marriage?
When it comes to marriage vs. career, the most crucial element of leading a happy life, in the opinion of 57% of males, is having a fulfilling profession. A rewarding job or career was cited by 46% of the women polled as being the key to happiness, compared to only 17% who felt marriage was essential.
Does marriage affect career?
The typical response is that a career is more important than a marriage.
It is best to put off thinking about getting married until one has established themselves in life.
Finding a compatible life partner who is ready for marriage can take months or even years. With no financial stability, the marriage cannot prosper. Marriage counseling can help to identify and correct any discrepancies in communication, finances, living habits and children.
Takeaway
Accepting the sacrifice of some of your goals to maintain involvements and activities that are of higher priority will be challenging, but it is necessary. You must employ these strategies to maintain a life based on your true principles and constantly remind yourself of them.
Share this article on
Want to have a happier, healthier marriage?
If you feel disconnected or frustrated about the state of your marriage but want to avoid separation and/or divorce, the marriage.com course meant for married couples is an excellent resource to help you overcome the most challenging aspects of being married.
More On This Topic
You May Also Like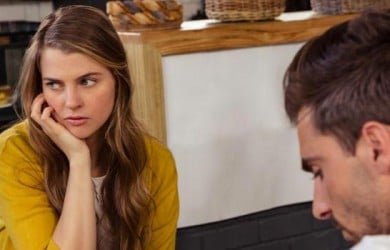 Popular Topics On Married Life