How to Make Him Regret Ignoring You: 15 Ways
If you are treated poorly by other people, it can hurt you. It can feel even more painful when the person you're romantically attracted to ignores you or rejects you.
Learning how to make him regret ignoring you is important as research points out that interpersonal rejection can be truly emotionally draining. But you don't want to jump to conclusions now, do you?
Before you make a man feel bad for hurting you, consider answering a few important and highly relevant questions first:
What is the exact relationship status between this man in question and you?

Are you currently

crushing on him

?

Does he feel anything more than friendship towards you?

Are you dating?

Are you both aware of what stage you're in regarding your dynamics with each other?

Is it just hooking up and no strings attached dynamic?

The talking stage, perhaps?
The answers to the questions mentioned above will let you know whether the guy is indeed ignoring you. Once you are sure that you are being ignored, you can understand and tackle it better.
Also Try: 

What's Your Relationship Status?

 
The probable reasons he rejected or ignored you
Before learning how to make him regret ignoring you, you may be wondering why the questions above matter, right?
Or, more importantly, why is it important for you to answer these questions accurately before you decide to make him feel guilty for ignoring you?
Well, that's because of the nature of the relationship between this guy and you could explain the reason that made him ignore you. This means that the reason(s) for ignoring you or rejecting you is dependent on the relationship dynamic between the two of you.
Now that that's all clear, before jumping into the effective ways to make him regret losing you, let's take a good look into some of the probable reasons that he might have ignored you or rejected you:
If the guy has ignored you on select occasions (by not answering texts on time or not receiving calls) it might be because he was busy driving or performing some sort of activity that is dangerous to do while on the phone. Physical safety could be a significant reason for delayed responses or rejected phone calls.

Another probable reason he might be ignoring you may be because he was agitated and wasn't in the headspace to talk to anyone.

Often, guys ignore their beloved or someone they're interested in when they go out partying at night with their friends.

Another reason for ignoring you could be because the guy was at work and was attending a meeting.
These are just some probable reasons that a guy may be ignoring you.
When it comes to learning how to make him regret ignoring you, you must consider finding out the reason first. Sometimes the reasoning could be valid and, it could be unacceptable
15 tips to make him regret ignoring you
Now you're well-acquainted with some of the probable reasons (both valid and invalid) that your man may have rejected you or maybe ignored you. If the reasons seem unacceptable, there are ways to make him regret playing you or make a guy regret rejecting you!
Here is a list of effective ways to learn how to make him regret ignoring you:
1. Express your feelings (to him)
One of the most direct ways to learn how to make him regret ignoring you is by being upfront about it. Be honest about how his behavior towards you is making you feel.
Let him know that being taken for granted, ignored for long periods, or rejected made you feel bad.
Research shows that healthy communication is necessary for the survival of any relationship, especially when it comes to tough subjects.
This way is effective because it can help you judge whether this guy is decent and genuine. If the man is genuine and has strong feelings for you, he will most likely apologize sincerely. Not just that, but he'll also work on his behavior in the future.
Related Reading: 

15 Ways to Help Your Partner Understand How You're Feeling
2. Revamp your appearance
For learning how to make him regret ignoring you, one of the most straightforward tactics you can apply involves sprucing up your physical appearance. Although you're already beautiful (inside and out), consider revamping your physical appearance.
Try a different look. When you look stunning and different, this guy will surely notice you and realize the big mistake he made when he rejected you. Refining your physical appearance can give the man a good taste of what he missed out on!
Related Reading: 

How Much Do Looks Matter in a Relationship?
3. Reverse the situation
A meaningful way to make your guy regret ignoring you is by facilitating empathy in him. How?
When you communicate with your guy about how you felt when he ignored you, ask him to put himself in your shoes. Then ask him how he'd feel if you took him for granted or ignored him.
You can learn how to make him regret ignoring you by making him empathize with how you have been feeling. The doubt, uncertainty and heartache may convince them to be more considerate in the future.
4. Get your story straight
How to make him regret ignoring you? Get your story straight. If you're going to be running into this guy, you must get your story straight. Your story means how your life is going, your job, friends, etc.
Be sure of exactly what you'd like to say to this guy because it's not a good idea to make him feel like he still plays a huge role in your life.
5. Make him jealous
Another easy trick for how to make him regret ignoring you is by making him jealous! Although inciting jealousy may seem like a move that is below the belt, if he's been extremely rude or petty with you, a little bit of jealousy can be useful.
An easy way to make him jealous of you and regret what he missed by rejecting or ignoring you is by talking about your strong willingness to be in a serious romantic relationship with a man. Make sure you make it clear that you're not talking about him.
Here are also some great ways to make a guy jealous:
6. Utilize social media
A great way to make a guy feel guilty about ignoring you is by using your social media accounts effectively. Although the idea of directly talking to your ex about how amazing your life is is good, social media is highly effective for this.
Post frequent stories of you living it up on different platforms. Your ex will be impacted by your social media updates, as research has shown that dating in the digital age includes these elements.
7. Don't care
Not caring does not mean that you stop caring about him completely. This is to remind you that continuously caring about the fact that he ignored you is just going to make you feel horrible. And if you stop caring about being ignored, you win!
8. An ultimatum
Remember that an ultimatum is sort of your last resort. It's primarily applicable if you're dealing with a guy you're already in a long-term relationship with.
Let your man know that such behavior from his end is unacceptable and that if it does happen again, you're out.
9. Work on self-reliance
Please don't depend on him. Although it feels comforting to rely on another person, self-reliance is the route you should consider taking. Work on finding ways to live your life independently. Your independence will make the guy understand that no one is indispensable.
Related Reading: 

How to Stop Being Codependent in Your Relationship
10. Effective texting works
Yes, sending a text to make him feel guilty for hurting you is highly effective. Instead of telling him how hurt you are, just type it! When something of this nature is written down, it can feel a lot more serious and real.
Related Reading: 

20 Tips on How to Not Be a Dry Texter
11. Be less available
Try your best to be less available for him. This does not mean that you have to ignore him back completely. No. This is about reclaiming your time and space.
Work on yourself. Stay busy. And remember that you don't have to promptly respond to all or any of his calls or texts.
Related Reading: 

Why Does Ignoring a Guy Make Him Want You More?
12. Spend time with friends (especially mutual friends)
Another indirect but highly effective way to make your guy regret how he treated you is by letting mutual friends know how well you're doing in life. This works wonders.
At least one or two of these mutual friends will likely go to your ex and let him know how content you are! He'll feel guilty.
13. Block him
If you're feeling controlled or consumed by the thought of him treating you poorly, consider blocking the guy on social media.
Other than social media, you can consider blocking him from texting you and calling you too. In this way, he won't be able to contact you at all.
14. Pursue other options
It's a good idea to consider going on a couple of dates with other people so that you allow yourself the opportunity to at least explore or pursue other options.
Your ex will probably get to know about this and regret will instantly kick in.
15. Live your best life
Lastly, just try and focus on yourself. Be kind. Love yourself. Live your best life. When you do live it up, you probably won't even have any time or energy to think about how your ex feels for ignoring you!
Related Reading: 

15 Tips on How to Be Single and Happy
Conclusion
Remember these tactics mentioned above on how to make him regret ignoring you. These will help you figure out how to deal with the insecurity and heartache that comes with facing rejection from the one you love.
Remember that no one deserves to be treated poorly by others. You can change the situation but don't let the mistreatment impact your self-confidence and mental peace.
Share this article on
Want to have a happier, healthier marriage?
If you feel disconnected or frustrated about the state of your marriage but want to avoid separation and/or divorce, the marriage.com course meant for married couples is an excellent resource to help you overcome the most challenging aspects of being married.
You May Also Like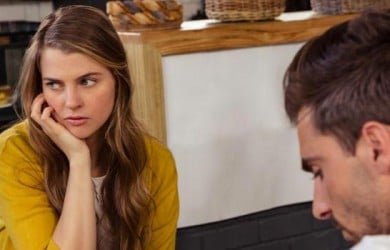 Popular Topics On Married Life