How to Flirt With Your Wife: 11 Creative and Playful Ways
Flirting with your spouse is a fun and exciting way to keep the spark alive in your relationship.
Flirting adds a sense of playfulness and spontaneity to your interactions and shows your wife that you still find her attractive and desirable, even after years of being together.
Flirting in a marriage can be a powerful tool in maintaining the health and happiness of your marriage. Flirting is a behavior commonly associated with single individuals, but research has shown that those in relationships are surprisingly more likely to engage in flirting as well.
Learning how to flirt with your wife serves as a way to keep the excitement and anticipation alive in a marriage, and it can help to prevent feelings of boredom or complacency.
Why is it necessary to flirt with your wife?
Flirting with your wife is an essential part of maintaining a healthy and vibrant relationship.
According to research, even those in relationships are more likely to engage in flirting compared to singles. This may be due to the fact that flirting allows individuals in relationships to communicate their attraction and interest in a safe and indirect manner without explicitly stating their intentions.
Here are three reasons why it is necessary:
Over time, the initial spark of romance in a relationship can fade due to the demands of daily life, work, and raising a family. Flirting with your wife helps rekindle that spark and brings back the excitement and passion that may have waned.
It reminds both partners of the early days of their relationship when everything was new and exciting. By flirting, you can recreate those feelings and keep the romance alive.
Strengthening emotional connection
Flirting is not just about physical attraction; it's also about emotional connection. When you flirt with your wife, you're showing her that you still find her attractive and desirable. This boosts her self-esteem and makes her feel loved and valued.
It also strengthens the emotional bond between you two, as it shows that you're still invested in the relationship and willing to put in the effort to make her feel special.
Flirting is a form of non-verbal communication that can convey a lot of meaning. It can be a playful way to express your feelings, show affection, and create a sense of intimacy.
By flirting with your wife, you're opening up new channels of communication that can help you understand each other better.
It can also be a way to break the ice and ease into more serious conversations. Flirting can be a fun and lighthearted way to communicate, which can help keep the relationship fresh and exciting.
8 benefits of flirting with your wife
Flirting with your wife can have numerous benefits for both you and your relationship. Here are some of the key advantages:
1. Increased intimacy
Flirting can help create a deeper sense of intimacy and connection between you and your wife. It fosters a sense of closeness and mutual understanding, which can strengthen the bond between you two.
2. Improved communication
Flirting is a form of non-verbal communication that can help you express your feelings and emotions in a playful and lighthearted manner.
It can also serve as a way to break the ice and initiate conversations, making it easier to discuss important topics and share your thoughts and feelings with your spouse.
3. Enhanced self-esteem
When you flirt with your wife, you're showing her that you still find her attractive and desirable. This can boost her self-esteem and make her feel more confident and valued in the relationship.
4. Rekindling romance
Flirting can help reignite the spark of romance in your relationship. It can bring back the excitement and passion that may have waned over time, making your relationship feel fresh and exciting again.
5. Stress reduction
Flirting can be a fun and playful way to relieve stress and tension. It can help you both unwind and relax, creating a more positive and enjoyable atmosphere in your relationship.
6. Increased affection
Flirting often leads to increased physical affection, such as hugging, kissing, and holding hands. These gestures can help you feel more connected to your spouse and create a sense of warmth and comfort in your relationship.
7. Better conflict resolution
Flirting can help diffuse tension and make it easier to resolve conflicts. It can create a more positive and understanding atmosphere, making it easier to discuss issues and find solutions together.
8. Longer-lasting relationship
Flirting can help keep the spark alive in your relationship, making it more likely to last in the long run. It can help you maintain a sense of excitement and novelty, preventing the relationship from becoming stale or routine.
How to flirt with your wife: 11 creative ways
Flirting with your wife is a wonderful way to keep the spark alive and maintain a strong connection in your relationship. Here are 11 tips on how to flirt with your wife:
1. Playful teasing
Light teasing can inject fun and excitement into your interactions. Playful banter keeps the relationship from becoming too serious and allows you both to let loose and be yourselves.
2. Use inside jokes
Inside jokes are like secret codes that only the two of you share. They're born out of shared experiences, and they serve as a reminder of your unique connection. These jokes can instantly transport you both to a special moment or memory, creating a sense of intimacy.
The act of referencing an inside joke can lead to smiles, laughter, and a deeper feeling of being understood and cherished.
3. Compliment her
Compliments are a powerful tool to make your wife feel appreciated and attractive. When complimenting her, be specific and genuine.
Instead of just saying, "You look nice," you could say something like, "That dress looks amazing on you; the color really brings out your eyes."
4. Eye contact
Eye contact is a powerful form of nonverbal communication. When you maintain strong eye contact with your wife, it shows that you're fully present and focused on her.
It's a way of saying, "You have my undivided attention." Intimate eye contact can create a sense of vulnerability and emotional closeness. It's a wordless way to convey your feelings and let her know that she's the center of your universe at that moment.
5. Show affection
Physical touch is a key way to express your love and attraction. Hold her hand, give her a warm hug, or surprise her with a passionate kiss. Physical affection communicates your desire for her and fosters a deeper emotional connection.
6. Listen actively
Active listening is a skill that shows your care and respect for your wife's thoughts and feelings. When you actively listen, you're not just hearing her words; you're also paying attention to her emotions, body language, and the underlying message.
Ask open-ended questions to encourage her to share more, and provide thoughtful responses that show you've been attuned to what she's saying. This level of engagement fosters deeper connections and builds trust, making her feel valued and cherished.
7. Plan date nights
Regular date nights are crucial to keep the relationship fresh. Plan outings that you both enjoy or try something new together. It could be a fancy dinner, a movie night at home, or even a weekend getaway.
8. Send sweet texts
In the age of technology, it's easy to have an answer to "How to flirt with my wife over text?" Sending sweet and flirty texts is an effective way to keep the romance alive throughout the day. A simple "Thinking of you" or a more elaborate message about your feelings can make her day brighter.
9. Surprise gestures
Surprises keep the romance alive and show that you're thinking about your wife even when she's not around. They don't have to be grand gestures; often, it's the thoughtful, unexpected actions that have the most impact.
Whether it's leaving a heartfelt note on her pillow, bringing her favorite treat after a long day, or planning a surprise picnic in the park, these gestures make her feel special and loved.
10. Flirtatious compliments
Flirting within a committed relationship is about maintaining a sense of attraction and desire. Highlight her beauty, intelligence, or the unique qualities that make her who she is.
These compliments remind her that even after all this time, you're still captivated by her and find her alluring. However, it's important to strike a balance and also offer compliments that go beyond physical appearance to show appreciation for her character and accomplishments.
11. Be playful
Playfulness is like a secret ingredient that keeps the relationship fresh and exciting. Engaging in playful activities or moments of silliness can break up the routine and monotony of everyday life.
Playful banter, spontaneous dance parties, or even competitive games can bring out the carefree side of your relationship.
Laughter triggers the release of endorphins, creating positive associations and happy memories. Being playful together strengthens your emotional bond and creates shared moments of joy.
How to overcome challenges and rekindle passion with your wife
Over time, relationships can face challenges that dampen the passion. To rekindle the flame with your wife, open communication is paramount. Initiate heartfelt conversations about your feelings, desires, and any concerns.
Understand each other's evolving needs and aspirations. Devote quality time to shared activities that reignite shared interests, fostering closeness. Introduce novelty by planning surprise date nights or exploring new hobbies together.
Show appreciation through small gestures and compliments, affirming her importance. Prioritize emotional and physical intimacy, prioritizing affection and closeness.
Seek professional support if necessary, telling your commitment to revitalizing the relationship. Remember, patience is crucial; rekindling passion takes time and effort from both partners.
Commonly asked questions
Having a fulfilling marriage involves mastering the art of flirting, rekindling passion, and fostering emotional closeness. In this section, know how to flirt with your wife, how to connect deeply, create lasting memories, and cherish each moment together.
What are some signs that my wife is enjoying your flirting?
When you flirt with your spouse, you'll notice signs that she's enjoying your flirting through her genuine smiles, laughter, and playful responses.
Positive body language, like maintaining eye contact, leaning in, and open posture, indicates her interest.
When she initiates physical contact, such as affectionate touches, hugs, or kisses, it's a clear sign she's reciprocating the flirtatious energy. If she playfully teases you back or engages in light banter, it's a strong indicator that she's enjoying the connection.
What to say to flirt with your wife?
When flirting with your wife, you can say phrases like "You still take my breath away" to express ongoing attraction.
Remind her that being with her feels like an adventure with lines such as "Every day with you is an adventure." Express your gratitude and appreciation with "I'm so lucky to have you as my partner." Compliment her directly by saying, "I can't resist your smile" or "You make my heart skip a beat."
How can I romance my wife?
Surprise gestures, like leaving love notes or planning unexpected date nights, show your thoughtfulness. Spending quality time engaging in her favorite activities deepens your connection.
Share your feelings openly and let her know how much she means to you. Create memorable experiences together to strengthen your bond. Acts of service, where you help her with tasks express your support and care.
How can I romance my wife physically?
Demonstrate physical romance through affectionate touches, such as hugging and holding hands. Set up intimate moments by creating a comfortable, distraction-free environment. Offer a relaxing massage to help her unwind and feel cherished.
Dancing together, even in your living room, fosters physical closeness. Surprise moments of intimacy, like unexpected kisses, maintain the spark in your relationship.
What common mistakes do I avoid when flirting with my wife?
While flirting when married, avoid insincerity by being genuine in your actions and words. Respect her boundaries and comfort zones to create a safe and enjoyable environment.
Balance your flirtatious efforts to prevent overwhelming her with too much attention. Avoid comparing her to others or making inappropriate comments. Remember that emotional connection is vital; don't solely focus on physical attraction.
Check out this flirting mistake men make while communicating:
In a nutshell
Ultimately, your efforts on how to flirt with your wife, romance, and connect with your wife are a testament to your commitment to a loving and enduring relationship.
Incorporating fun and creativity into your interactions with your wife can breathe new life into your relationship. From unexpected compliments to nostalgic date nights, embracing these techniques can deepen your connection and reignite the excitement you both felt during the early days of your romance.
By being attentive, respectful, and genuinely invested in her happiness, you're sure to keep the spark alive and create a lifelong journey of shared love and joy.
Also, remember fostering a playful atmosphere can foster lasting intimacy, reminding you both of the enduring love that forms the foundation of your partnership.
Share this article on
Want to have a happier, healthier marriage?
If you feel disconnected or frustrated about the state of your marriage but want to avoid separation and/or divorce, the marriage.com course meant for married couples is an excellent resource to help you overcome the most challenging aspects of being married.
Learn More On This Topic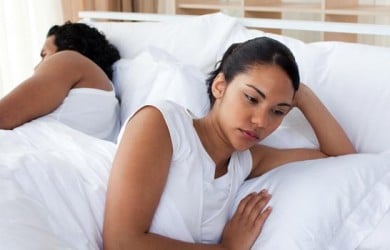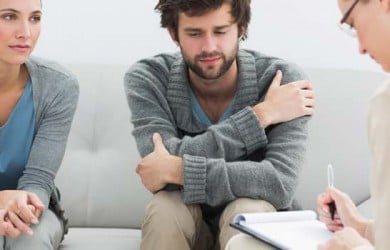 You May Also Like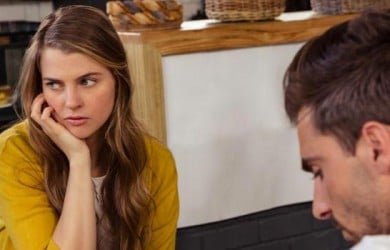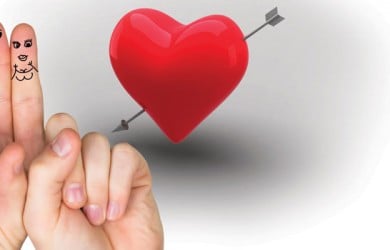 Popular Topics On Married Life