15 Signs of Double Standards in Relationships
A standard in dating is when an individual evaluates potential mates to see if they meet specific moral, ethical, life expectations. When there are double standards in relationships, one partner holds a certain standard for themselves and another for their significant other.
Perhaps, after dinner, it's acceptable for your mate to have that slice of chocolate cake, but they decide you'll abstain since it's unhealthy. It's a "two-faced" approach to a partnership, and it's unfair.
What are double standards in relationships?
In a double-standard relationship, one partner has specific expectations of their mate, but they don't apply that same anticipation to themselves. If the put upon partners allows double standards in relationships, these will only fester into many components of an evolving partnership.
Research conducted on undergraduate students found a noticeable double standard that exists for men and women about sexual conduct. These present themselves in the form of sexism that the girlfriend or wife faces within the relationship.
The offender can begin to use the tactic with financial issues, household matters, intimate behavior, parenting, even personal habits like grooming or dressing.
When dealing with double standard relationships, it's vital to communicate concerns over the opposing approaches to everyday situations.
What are double standard examples in relationships?
A partnership is about sharing, companionship but double standards in marriage or a relationship imply disrespect, perhaps a struggle over control; neither of those things has a place in a healthy couplehood.
In making yourself aware of the list of double standards in relationships, you can work together to make improvements to move forward on a healthier, happier path. Check out these examples.
Withholding sex

Initiate intimacy

Criticizing appearance

Attractive friends

Bartering with sex

Exposing vulnerabilities

Jealousy

Selfish with interests/activities

The silent treatment

Neediness
Double standards for men and women in relationships
One would presume that things would be somewhat different today with fewer double standards between the genders. Unfortunately, many people will notice red flags of days gone past still lingering in our present throughout the world.
Men and women are bright, strong-willed, capable individuals, each in their own right. How one gender could consider their opinion more valuable without wondering what the other has to say is curious.
Perhaps it's mere intimidation of the intelligence and talent often superseding some men. When it comes to men, double standards in relationships stem from insecurity or lack of confidence.
They feel threatened in relationships with someone of solid character and prefer to diminish instead of build-up. There is a desire for the man in this scenario to think they are superior.
Furthermore, men's double standards in relationships allow them to avoid exclusivity until they decide it's time to be monogamous. They can hook up, have one-night stands, be casual with whomever they choose.
No one thinks any less of them. It's a natural part of figuring out who the man is as a man until they meet "the one" they're meant to be with.
The reason this is a double standard for women in a relationship is that women tend to face repercussions for similar behavior in the form of inappropriate labels from men who learn of the female's "extracurricular activities," so many women keep these matters private.
Research has shown that are sexual double standards that still inform the behavior of men and women. They restrict and undermine the freedom of women usually.
We're in a different time, and even if we weren't, no one needs to be controlled using double standards. The essential thing is to make yourself aware that it's happening so you can do something about it.
When you have a conversation with your partner about how you are unhappy with what's happening in the relationship concerning the different expectations and yet changes don't occur, move on.
Related Reading: Glaring Facts About Expectations in Relationship
15 signs of double standards in relationships
It might not always be obvious when someone makes unreasonable expectations that they don't intend to uphold themselves. These can happen subtly at first and progress over time.
Paying attention to red flags in the relationship is essential to avoid the development of double standards in relationships. Some of the signs to look out for include:
Only their mistakes are justified
Everyone makes mistakes. Most people are forgiving, but someone with double standards will justify their own needs using any means necessary. However, even your justifiable needs are seen as unnecessary and unwarranted.
The expectation is that you turn a blind eye to your partner's indiscretions while feeling ashamed of every little mishap that you might make. They might even make you feel guilty for things that are not mistakes at all.
When individuals carry double standards in relationships, their neediness is warranted, while your needs will be seen as flawed or unimportant. Their wants are considered essential, while those you desire are deemed irrelevant.
Your partner might make you feel guilty and apologetic about your desires, while their needs are always meant to be high on both of your priority lists.
Anytime someone engaging in double standards has a bad day, they usually bring that home and take it out on their mate by being in a foul mood, lousy attitude, complaining, criticizing.
Turn the tables and if you have an off day, there will no understanding from your partner or your complaints will be met with hostility. You can't rely on your partner for support and understanding.
Related Reading: Do You Really Understand Your Partner?
Whereabouts disclosure one way
If you find yourself involved with double standards in relationships, you'll notice your significant other will come and go with no particular rhyme, reason, or explanation.
The expectation is that you will merely ask no questions because there should be an understanding that everything is fine.
On the other hand, if you happen to come home late, you need to give a detailed explanation of where you were. You generally need to let your mate know where you will be when you're not home.
Suppose your mate forgets someone's significant milestone or runs exceptionally late for a meaningful engagement. In that case, your partner will likely humiliate you publicly during the next social gathering instead of taking responsibility for their actions.
They don't want to appear in a negative light in front of friends, family, or business associates, but they don't mind how you feel, or the way the things said about you might make you appear to them.
Regardless of the discussion, you will never win an argument, even if your partner is entirely wrong in their stance. Sadly, your hurt feelings or the struggle you're left with over how to handle the unresolved issue will not make them apologetic or reflect on their actions.
This person's only concern is ensuring that no blame is placed on them but that you incur all the fault.
Forced conversations by one
A mate who instills double standards in relationships will often expect a conversation to take place when they're ready to have it and not wait until you've had the time and space you need to reflect on an issue.
The difference is when you approach your partner concerning a problem you think needs resolving, you're generally met with the silent treatment until they're no longer upset or they've had some time to establish their thought process with the issue.
Honest communication but no compliant
A person establishing a double standing in relationships expresses that a good relationship consists of open, honest communication but fails to mention that it is one-sided and only happens when they choose and how they prefer it to occur.
Generally, their vulnerabilities are not exposed when the conversation occurs, and the honesty is questionable.
Related Reading: 6 Ways to Cultivate Effective Relationship Communication Skills
When you notice a mate flirting with other people, you might not realize that it's okay since this is merely a way to make new acquaintances.
The reason you don't realize this is okay is that it's not okay for you. If you happen to smile at someone, you have the unpleasant fate of being accused of being unfaithful, but somehow "it's different."
In the same vein, jealousy only works one way when there are double standards in relationships. The idea is that you should have a sense of trust without a need for an explanation if there is a wandering eye or a short conversation at an event.
On the other hand, you will be mindful of your partner's feelings when you're out instead of paying attention to other attractive people if you truly love your partner. There will be no reason to doubt anything.
Roasting and jokes one-way
When other people are joking and mocking and making fun of your partner, it's all humorous and no harm until you join in, and then there's a problem.
While your mate can laugh at you and humiliate and belittle you in public, you can never do that in return, no matter if everyone's having a good time.
Over time you notice that your friendships begin to dwindle because your mate disapproves of specific people. It can genuinely be because of a desire to monopolize your time instead of concern over the quality of people in your life.
Before you start eliminating valuable relationships, consider why you actually need to do that and if it's necessary.
While one person generally handles the overall monthly household budget to which each person contributes. Still, individually, there's no need to divulge personal expenses unless you want to share something.
For those who have double standards in relationships, there is an expectation that you divulge all expenses, but theirs remain concealed. It would be at that point that you would need to say "no."
Watch this video to learn about the healthy way in which couples should discuss finances:
Decisions without mutual consent
In this type of relationship, you'll often find commitments or decisions made that you don't find out about until after the fact. That can often leave you in an awkward position depending on the situation.
A significant problem can arise if the decision affects the partnership as a whole and you're not entirely on board with the thought process. No one should assume anything, even with a double standard.
Can your partner take the type of criticism that they dish out? This attitude is the epitome of what does double standard mean. It happens in almost every relationship, but it is still a double standard in relationships. One person will assess their partner's appearance critiquing them from head to foot.
If their partner is brutally honest, in return, all heck comes hailing down. The idea in this partnership is that the double standard partner looks incredible at all times regardless of the reality of the situation – remember that, and you'll do well.
Related Reading: 10 Ways on How to Deal With Criticism in a Relationship
How to deal with double standards in a relationship
In reality, a double standard can turn toxic if you let it. It borders on a power struggle with one person having the upper hand dictating one set of rules for you for which they don't have to abide.
You can stop it when you see the pattern by communicating that it's unacceptable with your partner. Try to make them understand that their standards are unfair to you and make you feel hurt.
They can agree to stop the behavior, but if it doesn't change, you have the opportunity to move on to a more healthy partnership. Follow healthy relationship guides to learn standards for the ideal relationship.
Final thoughts
Double standards in relationships is one mate placing expectations on their partner that they don't intend to follow themselves. It's lopsided, unfair, and not something a significant other should tolerate.
The behavior can start subtly and progress over time, but there are red flags to pay attention for to stop it early. Things can escalate if you allow for the double standards to go unchallenged.
Suppose constructive communication doesn't help make your partner realize their unhealthy pattern. In that case, it's essential to reach out to a third party for couples or even individual counseling to guide the relationship on the right path.
Share this article on
Want to have a happier, healthier marriage?
If you feel disconnected or frustrated about the state of your marriage but want to avoid separation and/or divorce, the marriage.com course meant for married couples is an excellent resource to help you overcome the most challenging aspects of being married.
Learn More On This Topic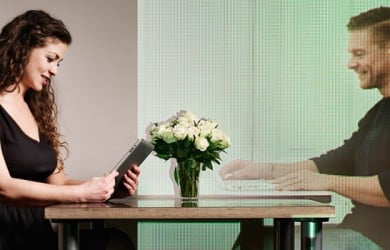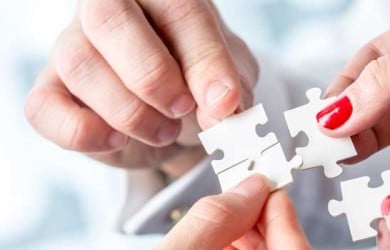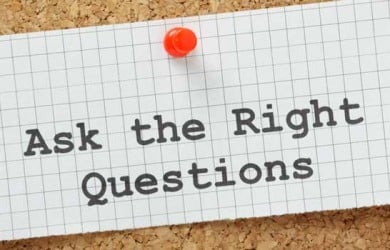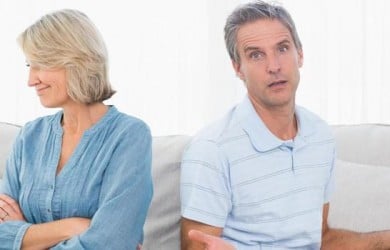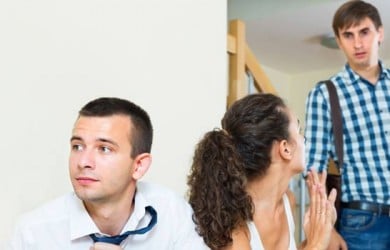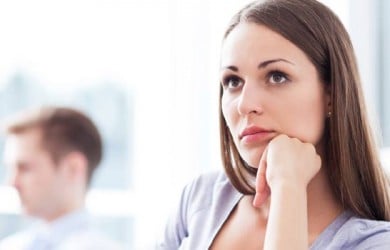 You May Also Like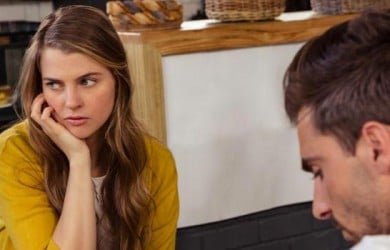 Popular Topics On Married Life