How Long Should You Date Before Getting Married?
Is there any time frame for falling in love and getting married? How long to date before marriage? What if you fell head over heels for somebody you just met? How long should you wait before walking down the aisle and saying 'I do'?
The average length of a relationship before marriage may give you an idea of how long people date before tying the knot. That doesn't mean you're bound to follow a general relationship timeline.
There isn't an ideal amount of time to date before marriage that guarantees your marriage will succeed. If you're wondering why dating is important before marrying someone and what stages a relationship goes through, this article is for you.
In this article, you'll also get an idea of the average length of relationships before people decide to get married and advice on how long you may take before making the relationship official and getting married.
How long should you date someone before you make it official?
Before determining how long to date before marriage, you need to figure out how long to date before a relationship can be official. While no two relationships are exactly alike, they have one thing in common.
There are certain stages of a relationship couples need to navigate in order to build a long-lasting relationship. For example, you meet your significant other and go on your first date together. If you two click and things go well, you go out with them again.
You start to get to know them, their likes and dislikes, priorities, values, dreams, and aspirations.
Before you decide to date exclusively, you may kiss, have sex, and spend the nights together for the first time.
All these stages tend to take different times for different couples. That's why there are no hard and fast rules or general guidelines as to how long to date someone before making it official.
So, if you're wondering after how many dates should you be exclusive or when to make a relationship official, the general rule is to take enough time so that you can evaluate the relationship and determine if you want to commit to your potential love interest.
It can generally take anywhere from 1 to 3 months if both partners are ready, more if one of them isn't too sure. Going on just a few dates isn't long enough to determine if your relationship is strong enough to last after the initial 'lovey-dovey' phase ends and the power struggle begins.
If you want to make your casual relationship official, instead of worrying about how long other people are dating before a relationship, see if two are on the same page about the relationship. There is no magic number of dates you should be on before making a relationship official.
See if you've formed a real connection and feel ready to take things further. Don't be afraid to bring up the conversation once you start seeing each other exclusively and your relationship has the essential ingredients of a healthy and successful relationship.
Thinking of making your relationship official? Consider a few things mentioned in this video.
The average length of relationships before marriage
How long to date before marriage has changed a great deal over the last few decades. The wedding planning app and website Bridebook.co.uk has conducted a survey of 4000 newlywed couples and found that the millennial generation(born between 1981 and 1996) views marriage a lot differently than previous generations.
Couples stayed in a relationship for 4.9 years on average and lived together for 3.5 years before marriage. Also, a whopping 89% lived together before they decided to spend the rest of their lives together.
While this generation is far more comfortable with cohabitation, they prefer to wait longer before tying the knot(if they decide to do it at all). They tend to spend enough time getting to know their partner, checking their compatibility, and becoming financially stable before starting a new life together.
Clarissa Sawyer (a lecturer in Natural and Applied Sciences at Bentley University who teaches gender psychology and adult development and aging) believes that millennials are hesitant to get married because of their fear of getting divorced.
Data from the United States Census Bureau shows that the average man got married at 23.2 and the average woman at 20.8 in 1970, whereas today the average ages of marriage are 29.8 and 28, respectively.
Related Reading: Does Knowing How Long to Date Before Marriage Matter?
As the cultural perception of marriage has changed over the years, people don't get married just because of societal pressure anymore. They build a relationship, cohabit with their partner while working toward their personal goals, and delay marriage until they feel ready for it.
The 5 stages of dating in a relationship
Almost every relationship goes through these 5 stages of dating. They are:
1. Attraction
No matter how or where you've met your potential love interest, your relationship starts with feeling attracted towards each other. Everything feels exciting, carefree, and perfect at this stage. That's why this phase is also known as the honeymoon phase.
There's no set duration for this stage, and it can last anywhere from 6 months to 2 years. Couples tend to be all over each other, want to spend every waking moment with each other, go on dates frequently, and can't stop thinking about the other person at this stage.
As amazing as that may sound, the initial attraction starts to wear off and the honeymoon phase comes to an end after being together for a while.
Related Reading: How Long Does the Honeymoon Phase Last in a Relationship
2. Getting real
Once the honeymoon phase ends, the euphoria starts to evaporate, and reality sets in. Couples may start to notice their partner's flaws that they've ignored during the early stage of the relationship.
It's normal for couples to have different values and habits. But, at this stage, the differences between them start to become more prominent, which may feel annoying to them. Both partners might stop trying to impress the other one as hard as they did in the initial phase of the relationship.
That may result in more and more disagreements as you may feel like your partner has changed, whereas they're just more comfortable around you now and simply being themselves.
At this stage, couples may talk about their future plans, dreams, and priorities so that they can get to know each other better. The way couples manage conflicts during this stage can make or break the relationship.
Related Reading: 5 Steps to Resolve Conflict With Your Partner
3. Decision to commit
In the early stage of your relationship, hormones like Oxytocin, dopamine, and serotonin tend to make you feel giddy, and you may ignore your partner's shortcomings thinking it'll get better later on.
But once reality strikes, you start to notice the differences in your life goals, plans, and core values. If a couple can accept each other for who they truly are and move past this stage, they can build a solid foundation and have a healthy relationship in the future.
After that comes the stage where you commit to each other and start seeing each other exclusively. You're no longer blinded by the rush of hormones or intense emotions. Rather, you see your partner's strengths and weaknesses clearly.
You make a conscious decision to be with them anyway.
4. Becoming more intimate
At this stage, couples connect on a deeper level. They start to let their guard down, and thus emotional intimacy can flourish. They spend more time in each other's place without feeling the need to impress the other partner with their looks.
They might get comfortable not wearing makeup at home and roam around in their sweatpants. This is when they may feel ready to meet each other's family and go on a vacation together.
It's time to talk about real-life issues like if they want children, how they'd handle finances if they decide to get married, know about their partner's priorities, and see if their lifestyle choices align.
Instead of wondering when to become boyfriend and girlfriend, they finally get on the same page and start an official relationship together. They don't mind being vulnerable and can share their thoughts, feelings, and shortcomings with their partner without reservation and fear of being judged.
Related Reading: 16 Powerful Benefits of Vulnerability in Relationships
5. Engagement
This is the final stage of dating, where the couple has decided to spend their life together. At this point, they have a clear understanding of who their partner is, what they want from life, and if they're compatible with each other.
They've met each other's friends and made their relationship official for a while now. This is the time to take the relationship to the next level. At this stage, they intentionally choose to be with each other and fix problems as they arise.
However, being committed like this doesn't guarantee that there will be no relationship issues in the future. Sometimes people might realize that they weren't really meant to be together and even break the engagement off.
Others may get married, and that's the last stage of a relationship. Average dating time before engagement is 3.3 years which may fluctuate by region.
Why is it important for couples to date before marriage?
While dating before marriage isn't compulsory and courtship isn't even allowed or encouraged in some cultures, marriage undoubtedly is a big commitment. Deciding to spend the rest of your life with someone should be an informed decision.
To make the right choice, dating is essential on many levels. Dating before marriage allows you to get to know your partner and understand them on a deeper level. Coming from two different backgrounds and upbringings, you're bound to have conflicts with your spouse.
Dating them before getting married allows you to see if you both can handle the conflicts in a healthy way. Getting a chance to see if they're compatible with you can be helpful to avoid the threat of divorce in the future.
It's important for partners to share similar core values and interests to be compatible. While dating, you have the chance to see if they're someone they claim to be and live up to their words.
If you want different things, your priorities aren't aligned, and you two are not compatible with each other, you may decide to end the relationship. While that's not ideal, it's still a better option than getting divorced down the road.
Related Reading: 11 Core Relationship Values Every Couple Must Have
How long to date before getting married
How long to date before marriage, and when should you get married? Well, there is no set rule for how long to date before marriage. You may want to date for 1 or 2 years before you decide to get married so that you get to experience major life events together and understand each other better.
You also need to figure out if you're comfortable living together and spending a lot of time around your partner. Instead of focusing on the time frame, couples should pay attention to how they manage and resolve conflicts in the relationship.
If you and your partner have dated for only a year for example but you two can solve daily life problems effectively, have each other's backs, stick around at each other's lowest, and support each other's dreams, it's not too soon to think about getting married.
When it comes to what the average time to propose is or how long to wait for a proposal, the most important part is wholeheartedly knowing that you don't want to spend the rest of your life with anybody but your partner.
Going through different life experiences together can deepen your connection and help you see if the two of you're compatible together. You both should take as much time as it takes to know each other. It's crucial to confidently choose each other for the rest of your lives before making a lifetime commitment like marriage.
Related Reading: 30 Signs You're Getting Too Comfortable In A Relationship
Conclusion
How long to date before marriage can differ significantly among different couples.
What works for your friend or coworker might not work for you and your partner. They say, 'when you know, you know.'
That sounds really romantic, and there's nothing wrong with falling too soon for someone (or taking long enough to be really sure if they're the one). However, for an enduring, long-lasting relationship, you should take the time to learn about your partner's family, their background, strengths, weaknesses, and see if your values align before getting married.
Share this article on
Want to have a happier, healthier marriage?
If you feel disconnected or frustrated about the state of your marriage but want to avoid separation and/or divorce, the marriage.com course meant for married couples is an excellent resource to help you overcome the most challenging aspects of being married.
Learn More On This Topic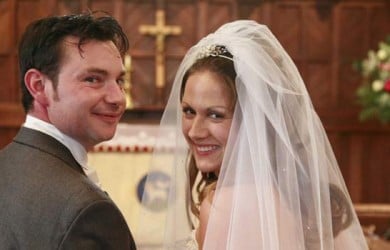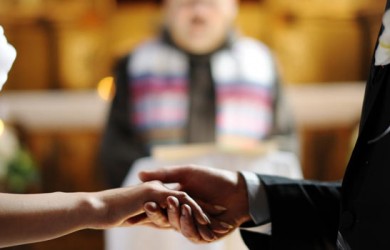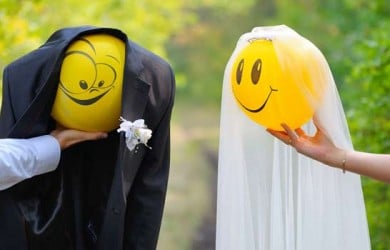 You May Also Like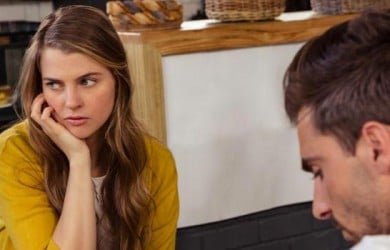 Popular Topics On Married Life