How to Deal with Changes After Marriage
Changes after marriage are inevitable. However long you have known your partner, your relationship after marriage will be different than what it was before. Some changes in marriage are for the good and some changes might make you wonder why do people marry!
Since life after marriage is bound to change, we all should try to accept the change after marriage gracefully and be open to accepting our partner with their idiosyncrasies.
When we are talking about, how marriage changes you, Friday Night Lights could be the most compelling depiction of marriage to show up recently on television.
In the weekly series, the emotions center on the relationship between a small-town high school coach and his wife who supports him even as she challenges him in many ways.
Instead of usual marriage-movie plot twists like crime, addiction, or secrets, Friday Night Lights is governed by the genuine rhythms of a relationship.
The couple experiences the usual petty fights, the uncomplicated apologies as well as the mistakes and reconciliations which are characteristic of love that lasts.
The veneer of wine and roses gives way to the realities of married life once the "I Dos" are uttered.
Life after marriage – Tom and Lori's story
When Tom and Lori were dating, he would leave the room to "pass gas". They talked about his habit one evening, and Lori laughed at this mission to never fart in front of her. She told him his maxim sounded unrealistic and prudish.
Married life is filled with realities. The person you once spent hours in front of the mirror, for now, sees you with zits, knows you have morning breath, and other hidden habits.
A lot of marriage is consumed by consistency. Highs and lows will disturb the routine.
Movies talk about the often dull routine of marriage. They do it in immaculate homes where the hair is always perfect, and conversation is filled with witty one-liners. The movies do get some things right:
1) comfortable routines
2) parenting solidarity
3) frustrating disagreements
This is a real marriage. A single card from the matrimony deck doesn't always show reality. Weeks, months — and sometimes years — are stacked with pain and passion while others aren't.
Sometimes you long for anything but routine. Then, excitement shows up, and you find you feel nostalgic for the routine.
Lori is experiencing a marital "high" now — but for unexpected reasons.
The last three years have been packed with challenges. Three years of law school, a decline in income, lots of traveling, and a new baby.
The experiences tested what she considered being a strong union. Lori and Tim made it through. Often the best part of marriage is complexity.
A person finds they can be in a marriage and still discover themselves. They love each other through change and growth.
Marriage can bring out the absolute best — and worst. It takes determination, work; occasionally marriage is effortless.
Marriage gives a person a partner for the long haul. It is all about routine and unexpected changes. It's intimate, isolating, frustrating, and rewarding.
What changes when you get married
It is pretty clear that once you are married, a lot of things are set to change in a relationship. What you previously liked about your spouse might now drive you nuts and so could be true with your spouse.
But, the question still hovers that what happens when you get married and what changes after marriage. Also, if couples have been in a live-in relationship for long, still most of them have reported the changed equations after marriage.
Marriage intertwines two souls in a way that 'individuality' is forced to take a back seat.
If individuality is a top priority for you, then you must reconsider getting married.
While living together before marriage, you can safeguard your individuality. Although you are in love, you are not liable to share your finances and be answerable for every little thing.
But, in a marriage, the couple has to share their finances, home, habits, their likes and dislikes apart from sharing the bed of course.
Also, marriage is kind of a subtle confirmation that the two people are bound to live with each other for the rest of their lives, despite that, divorce is not an uncommon phenomenon.
This subconscious feeling can make you take your spouse for granted. And inadvertently, you cease to put effort into making your relationship work. This is why the relationship changes after marriage.
Things to change when you get married
Now, that we know why and how things change after marriage, let us shift our focus to improving and preserving relationships after marriage.
Don't focus on your partner's imperfections
Many couples complain that the husband changed after marriage or the female body changes after marriage.
As we know that the only constant in life is 'change', so never get swayed away with outward appearances. The human body is perishable and is subject to change over a period of time. Accept it gracefully and lovingly!
Count your blessings
Instead of ruminating over things that change when you get married, why not count the blessings that we have been married?
Always try to look at the positive aspects of your partner. Of course, it isn't easy but is possible if you practice optimism consistently.
Stop comparing before and after marriage
Consider each phase of your life as an independent chapter. To move ahead in life and garner new experiences, you have to move onto the next chapter, by letting go of the old chapter in your life.
With a new chapter, comes new experiences. And to enjoy them to the fullest, you have to stop comparing your past and the present. They both can never be the same.
So, get over the enervating debate of 'men before and after marriage' and 'women before and after marriage'. We need to learn to look at the bigger picture.
If we make an effort, we can find a lot of aspects of our relationship to be happy about and save our marriage by focusing on the good and changing ourselves for the good.
Share this article on
Want to have a happier, healthier marriage?
If you feel disconnected or frustrated about the state of your marriage but want to avoid separation and/or divorce, the marriage.com course meant for married couples is an excellent resource to help you overcome the most challenging aspects of being married.
More On This Topic
You May Also Like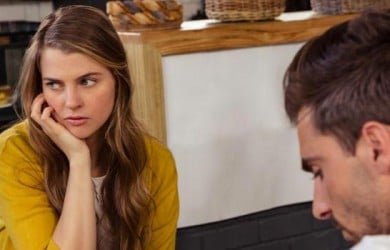 Popular Topics On Married Life