How Married Life Changes Your Life
You've said "yes" to your fiancé's proposal, and are now knee-deep in marriage preparations.
There is so much to pay attention to, securing a venue and an officiant, choosing and ordering save-the-date cards and invitations, deciding on menus, how many guests to invite, and of course the dress!
But there is something perhaps even more important than all those details to reflect upon: The changes that marriage will bring into your life.
We've asked several married couples to share their observations about how marriage changed their lives. Let's see what they had to say.
Getting directly affected
Virginia, 30, tells us she wasn't expecting such radical changes to her life. "After all, Bruce and I had been living together for a couple of years before tying the knot," she tells us.
Suddenly, I had skin in the game. When we were just living together, I had the sense I could walk out of the relationship at any time without too much untangling of stuff.
But when we got married, all of that changed.
Both physically and emotionally, really! Our assets were combined, with both our names now on bank accounts, the mortgage, the car titles. And we just were more emotionally attached as man and wife.
This sensation of having skin in the game, that the stakes were higher because there was this legal commitment and a more profound emotional one. And I love it!"
Becoming vulnerable
"Going from single to married allowed me to be vulnerable with my wife," says Bob, 42. "Marriage gave us a framework to reveal ourselves to each other, safely and completely.
Oh, sure, when we were dating we showed our true sides, warts and all, but once we got married I had this feeling that my wife was truly my safe person, a person in front of whom I could be not only "her strong guy" but also—and this was so important to me—show my fears and worries.
I know that she will always have my back. I never experienced this sensation of complete trust when we were just dating. Marriage changed my life in that way.
Feeling of belonging
"I went from no family to a huge family," Charlotte, 35, shares with us. "When we were dating I knew Ryan was from this big, close, Catholic family, but I didn't feel so much a part of it back then. If I didn't want to go to one of their dinners or parties, it wasn't any big deal. We were just boyfriend and girlfriend. I was an only child and never really experienced what it was like to have a huge family unit.
When we got married, it was like I was marrying not only Ryan but all his family. And they took me in as if I were one of their own kin. It was amazing to feel this sense of community. I feel so blessed that so many people are there for me. This feeling of belonging was the biggest change when I went from single to married."
Going from a single-player sport to a team sport
Richard, 54, describes his biggest change as "going from a single player sport to a team sport". " I used to be quite independent," he states. "I thought to be a free agent was the greatest thing in the world. No one to have to report to, I could come and go without having to be accountable.
And then I met and fell in love with Belinda and that all changed. When we married, I realized that we were now a team, the two of us, and I loved that feeling of not being alone.
Some guys complain about 'the wife being a ball and chain around their ankle', but for me, it's the opposite. This idea that the two of us make up a team unit is, to me, the biggest change when I got married, and my greatest joy."
A shift in priorities
Walter, 39, tells us that his priorities shifted radically when he got married. "Before, I was hyper-focused on my professional advancement. I worked incredibly long hours, accepted job transfers if it meant more money and a higher position, and basically gave my life to the company.
But when I got married, all that seemed less important.
Marriage meant it was no longer just about me, but about us.
So now, all of my professional decisions are made with my wife, and we consider what is best for the family. I no longer prioritize my work. My priorities are at home, with my spouse and my children. And I wouldn't have it any other way."
Changes in sex life
"You know what really changed when I got married?" asks Rachel, 27. "My sex life! As a single lady, I never felt safe enough with my partners to really relax and enjoy things in the bedroom.
I was self-conscious and worried about what my boyfriend might be thinking. But married sex is something totally different.
You get to be intimate with someone you truly love and truly trust.
This allows me to open up to new experiences, suggest new fun things to try, and not be fearful that he is going to think badly of me. Sure, we aren't sneaking off during a party to have sex in a guest bedroom, but we are spending hours in bed on weekends just discovering how much pleasure there is in married sex.
I wouldn't trade that for my pre-married sex life for all the money in the world!"
Share this article on
Want to have a happier, healthier marriage?
If you feel disconnected or frustrated about the state of your marriage but want to avoid separation and/or divorce, the marriage.com course meant for married couples is an excellent resource to help you overcome the most challenging aspects of being married.
Learn More On This Topic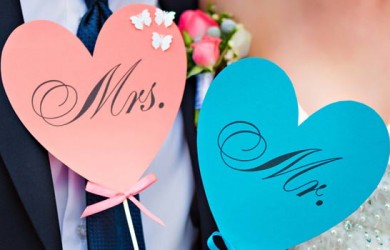 You May Also Like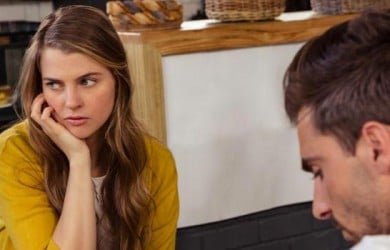 Popular Topics On Married Life