Pre-Marriage Books: Read Your Way to Married Bliss
Like any other subject, reading about marriage can educate you on the topic and make you better at being married.
The best time to start learning more about married life is during your engagement when you are getting ready for marriage.
Engagements exist for a reason, and that reason is to give couples time to not only plan their wedding but to make the transition from 'being a couple' to 'being a married couple' more seamless.
These pre-marriage books are very helpful during that transition because they allow men and women to gain new insight concerning married life and inform them of what's ahead.
Let's look at why reading premarital books is important and take a glimpse of the most popular ones out there.
Why read pre-marriage books?
They cover the basics of a healthy marriage
It is easy to get wrapped up in the bliss and excitement of your engagement. Unfortunately, that bliss makes it easy to overlook some very important aspects of marriage like the basics of a healthy marriage. Most are well aware of the basics but have to take the time to excel at them.
Respect, communication, maintaining the spark, and problem-solving sound easy enough, but many pre-marriage books cover these topics in depth and offer valuable advice that only an expert can provide.
They start a discussion.
Reading pre-marriage books together presents a chance for one-on-one time and helps to start a discussion.
Many discussions have to take place before marriage, but sometimes it is hard to start those crucial conversations.
Fortunately, the content of these pre-marriage books promotes healthy, open conversations that will benefit the relationship in the long run.
Recommended – Pre Marriage Course
They discuss marital roles
Marital roles, not gender roles, do matter. Once you are married, determining your role in the relationship can be confusing.
Being married means you and your partner are a team, and in order to work as such, everyone must do their part.
These roles are not so much about who cooks dinner and who cleans but is more so a division of household responsibilities. Knowing how to split the labor evenly greatly improves a marriage from the start and prevents one person from feeling like they do all the work.
Now that you know the significance of pre-marriage books let's look at some of the popular and highly recommended titles.
Highly Recommended Premarital Counseling Books
First Year of Marriage: The Newlyweds Guide to Building a Strong Foundation and Adjusting to Married Life
You may have heard that marriage is bliss but the first year of marriage is actually fraught with many ups and downs.
If you manage to sail through it without hating each other's guts, then it paves the way to long-term marital happiness.
As the title suggests, this book by Marcus and Ashley Kusi talks about the best ways you can form a strong foundation of marriage and adjust to your new lives as newlyweds.
It is an excellent read to know the premarital considerations that can help you figure out what to be ready for after saying, "I Do."
101 Questions to Ask Before You Get Engaged
By H. Norman Wright, a licensed Marriage, Family, and Child Therapist, the book delves deep into the right questions to ask your beloved before you decide to get engaged.
Remember the 2012 romcom The Five-Year Engagement starring Jason Segel and Emily Blunt?
Well, the couple decides to get engaged, and despite having a seemingly strong relationship, the two just can't make it to the altar even after five years of engagement just because of some unresolved issues.
So wouldn't it be great to get some honest answers to clear confusion even as you are planning to make a beginning with the love of your life?
This book will help you do that and more.
Wright has written another great book on pre-marital counseling. It's a marriage preparation guide for couples called Before You Say "I Do."
Smart Couples Finish Rich
Believe it or not, but marital bliss depends a lot on money matters and your ability (or lack thereof) to manage it as a couple without getting into frequent fights.
Written by bestselling author and financial advisor David Bach, this is one of the best pre-marriage books that talks about creating a prosperous future using tools to identify your financial goals.
Smart Couples Finish Rich is indeed one of the best books to read before getting married as it gives excellent tips on how to achieve financial security.
Tying the Knot​: A Pre-Marital Guide to a Strong and Lasting Marriage
According to various research studies, including this study by the Institute of Family Studies and Wheatley Institution, heterosexual couples who are highly religious have higher-quality relationships and more sexual satisfaction as compared to less/mixed religious couples and couples who are secular.
So it may make sense to have Christ's advice for pre-marital counseling, perhaps?
The pre-marriage book Tying the Knot by Rob Green seems to be the right choice for you. Tying the Knot​ shows a very positive, practical, and doable way of having a Christ-centered marriage.
Considered one of the best premarital counseling books, it provides solutions to marital issues of communication, intimacy, finances, and more.
Passionate Marriage
Want to read a book on intimacy that can change your life?
Then this book by David Schnarch can be one of the best books to read before marriage.
Having a passionate relationship before marriage is a given but sometimes marital responsibilities can take a toll on your sex life, so figuring it out before you decide to tie the knot is a good idea.
Passionate Marriage is considered a pioneering book on the subject and gives ideas on dealing with sexual as well as emotional problems.
Apart from choosing some of the books for couples to read before marriage, you can also follow these 5 Premarital Tips That Guarantee a Great Marriage.
Also, don't underestimate the power of premarital counseling to guide you towards building a solid future together as a couple.
Share this article on
Planning to get married?
Just engaged or contemplating marriage? Discover how to transition smoothly into the next phase of your relationship with Marriage.com's Pre-Marriage Course. Begin your incredible journey with this guide designed by experts and lay a strong foundation for your path of togetherness - forever!
More On This Topic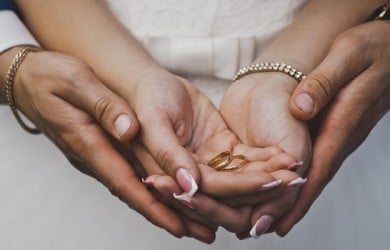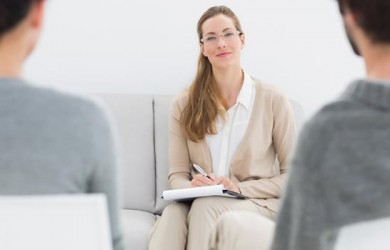 You May Also Like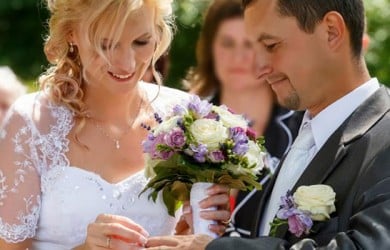 Popular Topics On Getting Married