10 Signs of How to Marry the Right Person
These days marriage is not less than a gamble.
You may know a person since ages but still might end up with a wrong person. And sometimes, you may end up with the right person despite knowing them for a while. It's a lifetime commitment and you don't want to make any mistake.
Marrying the right person can bring in happiness and a sense of satisfaction in your life. They can support you to be a better person. They will be with you in good and in bad. However, being with a wrong person will bring out the worst in you.
Let's find out how to marry the right person
1. Life is full of happiness
When you'll be with the right person, you'll be at peace.
There surely will be some arguments and different opinions or perspective, but that won't disturb your mental content. You may not realize it but your body and your soul surely does.
Not everyone provides us such a feeling of content or happiness. So, if you're wondering who is the right person for you? Observe your body language and listen to your heart. It knows all.
2. Spending an amazing time together and apart
Foremost, you would love to spend time with the right person. Obviously, you won't like to hand out with someone you don't like. However, this special person would be more than friends to you.
You both would enjoy doing things together. It could be just watching a movie together or taking a walk in the park. It doesn't matter. Their presence and spending time with them would matter.
Furthermore, even if you both are not together, it won't bother you much. For instance, your partner decides to spend some time with their friend. You would be absolutely fine with it. The reason being your heart knows that you both are committed to each other.
You like to see them happy as their happiness brings a smile on your face.
3. Emotional support that you long wanted
How to marry the right person? Marry someone who not only brings a smile on your face but also supports you emotionally. It's not that we all long for it, but this is what we all want in our life, someone who can support us mentally and emotionally.
The right person will give you that support.
They will stand next to you in good and in bad. You will reach out to them whenever you need any support. The trust and the belief that they're there would mean a lot to you.
4. Paying attention to you
Let's admit it that we love when people pay attention.
When someone is taking care of us or is ensuring that we are in comfort, means a lot to us.
The right person will take care of your comfort and will give attention to the minute details.
For instance, how you want your coffee to be, what pisses you off or what brings a smile on your face. Marry the person who is such attentive towards your comfort.
5. Understand you better than you do yourself
Wouldn't it be better to be with someone who understands you so well that you don't say anything? It would be amazing, isn't it?
Well, your Mr/Ms. Right would know you much better than anyone else. They would be great at reading your body language, would know how you would react to a certain situation, and will be able to read your eyes and listen to your silence.
These things matter the most in a relationship. Being with a person makes life worth living.
6. You trust them with your life
It's not easy to trust someone.
We trust only a few people in our whole life, parents and life partners are amongst them. So, if you trust someone with your life, it means they are the right person for you.
Trusting someone is a natural instinct. It comes naturally. Look for this sign and if you think you have that trust on your would-be partner, then you're lucky to have them.
7. The go-to person
We don't share our personal happiness or sorrow or problems with everyone.
We rush to someone close to us. If there is one person you go to first during the happiest or the saddest time, then you've found the right person. You do not realize it but you've to observe it and see whom do you reach out during such events.
8. Accept the way they are
We always have a certain amount of expectations from each person around us.
Maybe we want them to dress up a certain way. Or want them to behave a certain way. However, it's not quite possible to accept the person the way they are. When you've found the right person, you would accept in wholesome.
You might not see anything wrong in them. You would find them perfect, just perfect.
9. Common goal or aspiration
Wondering how to marry the right person? See if you both share a goal or aspiration.
The right partner will help you achieve your dreams and will support you in every possible way. They are there to support you and push you. They bring out the best in you. This doubles up if you both have similar personal and professional goals.
10. Amazing sex
Sex can't be ignored in a relationship.
Physical intimacy is as important as emotional or mental intimacy. When you're mentally and emotionally happy with a person you tend to enjoy your sex. Also, both of you don't hesitate to experiment in the bed. Amazing sex will bring you both close to each other, no matter what.
Share this article on
Planning to get married?
Just engaged or contemplating marriage? Discover how to transition smoothly into the next phase of your relationship with Marriage.com's Pre-Marriage Course. Begin your incredible journey with this guide designed by experts and lay a strong foundation for your path of togetherness - forever!
Learn More On This Topic
You May Also Like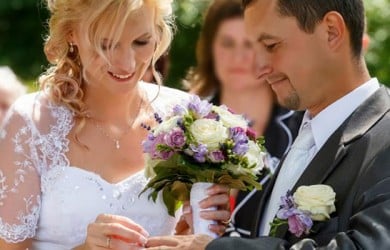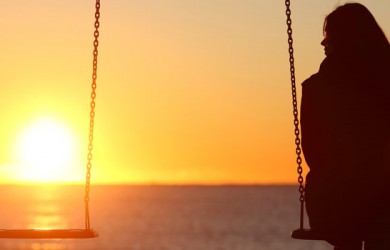 Popular Topics On Getting Married