How does Online Pre-Marriage Counseling Work?
The engagement phase of a relationship is an extremely happy time. You are anticipating the big day, thrilled that you have found your partner in life and often find yourself thinking about the future.
As couples dream of and make plans for the future they should also consider pre-marriage counseling.
Pre-marriage counseling is a form of therapy that helps couples prepare for marriage. Although this form of counseling often takes place in person, it can also be done online.
Online pre-marriage counseling can greatly benefit a relationship in a convenient and easy way. Through this article we will try to help you understand how does premarital counseling work and what you stand to gain from it.
What is online pre-marriage counseling
Online pre-marriage counseling is very similar to pre-marital counseling done in person.
The purpose of online premarital counseling is to discover more about your partner, improve communication skills, identify any possible causes of marital stress, resolve conflicts and work out any other issues before marriage.
Doing so not only brings two people closer together but it strengthens the love and the bond which sets the foundation for a healthy marriage.
Rather than meeting with a counselor, this popular form of therapy is delivered in an easy to follow online course. Couples are able to complete the course at their own pace and in their own home.
Does it work
Pre-marriage counseling online, has helped many couples prepare for marriage. Couples who are able to successfully go through the course without having a third party involved, say a lot about their ability to work together as a team.
Like all counseling, there are times when tough topics are brought to the forefront. Working those out while using the course as a guideline will further develop a couple's ability to work through challenges among themselves. In fact, this reflects what will happen during a marriage.
How you can get the most out of online counseling

Approaching the online pre-marriage counseling course with an open mind and taking the initiative to complete it will greatly improve its effectiveness.
In order for online pre-marriage counseling to work, both parties must actively participate in the course and really process each of the lessons included. Some commitment is required in order for this to happen.
Make sure that you carry out a thorough search before you select an online pre-marriage counselor, ask your friends or family, search credible directories, ask questions relevant to the counselors' experience and educational background, and most importantly, always trust your gut.
Recommended – Pre Marriage Course
What does online pre-marriage counseling constitute
Be it traditional pre-marriage counseling or online pre-marriage counseling or even Christian premarital counseling online; they present an opportunity for any couple trying to enhance their relationship and strengthen their marriage.
However, one of the major upsides of engaging in pre-marriage counseling online is that you get all the benefits of counseling without having to step outside the comfort of your home. It protects your privacy while making the process more cost-effective.
The following features would be constituted in any best online premarital counseling course:
1. Setting expectations
An essential aspect of any relationship or marriage is to be able to fulfill your partner's expectations from you. Many marriages fail because wither the partner was unable to meet these expectations, or the expectations were just too high.
Online pre-marriage counseling would help you and your partner to find common ground where you discuss your expectations and amend them if necessary.
2. Dealing with conflicts, resentments and anger issues
Through counseling, you and your spouse would be able to address any unresolved issues that might be festering in your relationship. This, in turn, would ensure that you and your spouse can resolve those issues and move on to building a stronger foundation for your marriage.
3. Open and effective communication
It is just a matter of time before a marriage crumbles if there is an absence of open, honest, and effective communication between the partners.
One of the most critical aspects of pre-marriage counseling is that you get to learn what is the most efficient way to communicate your thoughts, ideas, and emotions to your partner.
4. Learning new things about each other
Once you and your partner are enrolled for an online pre-marriage counseling course, not only are you taking a step towards enhancing your relationship but it also helps you learn things about your partner that you might have never imagined.
The best part about such revelations would be that they are being done in a safe space, where both of you can speak freely and find ways to listen and understand your partner.
Remember that online pre-marriage counseling is a great way to build a strong foundation for your marriage and its benefits can be reaped by any and everyone.
An effective online pre-marriage counseling will help you and your partner to foster love and respect for each other. Also, it would be significant in helping you both mature as a couple and as individuals.
Share this article on
Planning to get married?
Just engaged or contemplating marriage? Discover how to transition smoothly into the next phase of your relationship with Marriage.com's Pre-Marriage Course. Begin your incredible journey with this guide designed by experts and lay a strong foundation for your path of togetherness - forever!
Learn More On This Topic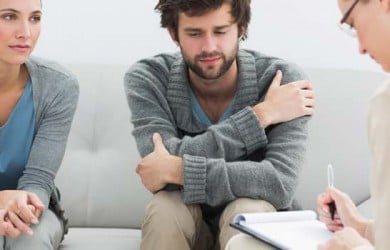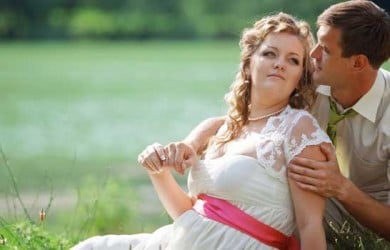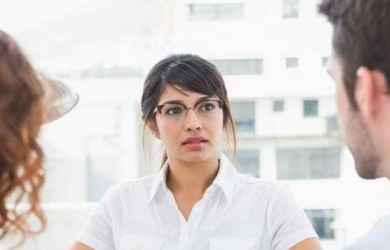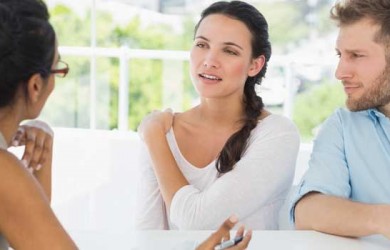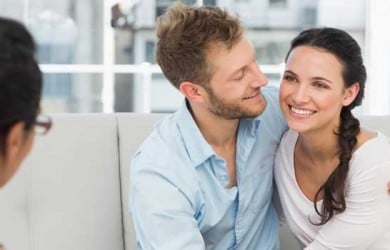 You May Also Like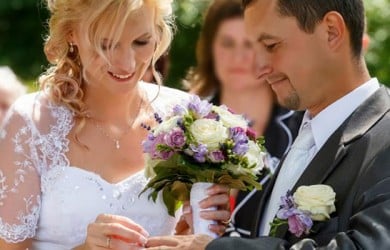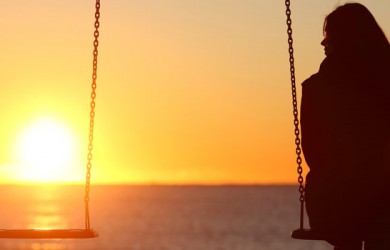 Popular Topics On Getting Married