Why Is It So Hard to Leave a Narcissist? 10 Helpful Tips
Being in a relationship or in love with a narcissist comes with challenges.
In the beginning stages of the relationship, they may shower you with love and affection, only to withdraw and become cold and callous as the relationship progresses. Over time, the relationship can begin to take its toll on your happiness and well-being.
You might find that you just can't leave the relationship. So, why is it so hard to leave a narcissist? Learn some answers here.
What is "Narcissistic Trauma Bonding"?
Before diving into why leaving a narcissist is so challenging, it's helpful to have an understanding of trauma bonding, which is often at the center of romance with a narcissist. Research shows that trauma bonding develops in abusive relationships because the victim becomes emotionally dependent upon the abuser.
Once a trauma bond develops, the victim demonstrates a strong loyalty to the narcissist and minimizes the abuse and unhappiness within the relationship. The narcissist's partner may make excuses for abusive behavior or feel that they can fix a narcissist if they stick around long enough.
A trauma bond develops because a narcissist will provide intermittent rewards throughout the relationship in the form of affection and love. In the initial phase of a relationship with a narcissist, the narcissist will shower their partner with attention and love, a process referred to as "love bombing."
This love bombing process sends the feel-good chemical dopamine levels skyrocketing within the brain, and the partner develops a strong attachment to the narcissist. They feel as if the narcissist is the love of their love, and they have found their perfect partner.
Once the narcissist shows their true traits, the partner is desperate to get the love and attention they initially had in the early stages of the romance. They will work harder to please the narcissist and again feel a dopamine surge when the narcissist shows them bits and pieces of affection.
Over time, this process results in a trauma bond. You have developed an emotional dependence upon the narcissist because you only find happiness when they shower you with affection. You tolerate the abuse and toxicity, hoping to return to the stage of love and affection that occurs in the cycle of abusive relationships.
Related Reading: 

What Is Trauma Bonding? How to Recognize and Break Traumatic Bonds
How to emotionally detach from a narcissist?
The narcissistic personality is likely to draw their partner into a trauma bond, so letting go of a narcissist can be incredibly challenging. You become so dependent upon their intermittent reinforcement that you cannot seem to cut ties with them.
To break the trauma bond, you must emotionally detach from the narcissist. Take a step back and recognize what is happening. You may be stuck in a vicious cycle of abuse.
Your narcissistic partner may promise to change, but they do so only to keep you hooked. Recognize that they will not make the changes they promise to make. They are only making these promises because they know that they need to reel you back in after an instance of abuse.
Emotionally detach yourself by recognizing that you're stuck in a cycle, and the narcissist is using manipulation to keep you under their control.
Related Reading: 

Why & How to Emotionally Detach Yourself From Someone You Love
Is it difficult to leave a narcissistic?
You're likely to find that leaving the narcissist is a challenge. You will be caught in a cycle of abuse, but the narcissist's push-pull behavior will draw you back just as you're about to leave.
The narcissist may lash out in a fit of rage or hurt you so badly that you finally decide it's time to walk out the door, only to bombard you with apologies and promises of change when you finally show signs that you're leaving.
It can also be difficult to move forward when you have been a victim of narcissistic abuse. You may be stuck in a state of cognitive dissonance, where you feel that, on the one hand, your partner is a good person whom you love, while on the other hand, they have caused serious harm to your well-being.
You may think that you'd never end up in an abusive relationship, so you convince yourself the narcissist isn't so bad. The state of confusion, combined with the fact that you may be emotionally exhausted from the cycle of abuse, makes it extremely hard to break up with a narcissist.
Why is it so hard to leave the narcissist in your life?
You may still wonder, "Why is it so hard to leave a narcissist?" There are several reasons that a relationship with a narcissist is so hard to walk away from, even when things get bad. Below are several reasons that leaving a narcissistic man or woman can seem nearly impossible.
1. You're convinced things will change
When you fall in love with someone and develop a strong attachment, which happens rather quickly in a relationship with a narcissist, you may want to believe that they can change to make the relationship work. When your narcissistic partner promises to change, you'll desperately want to believe them because you don't want to lose the relationship.
2. It gives you a sense of purpose
Narcissists are quite demanding of their partners. Narcissists expect to have all of their demands met, and they don't want to be told no. This means that most of your life will center on meeting all of their needs, whether it's doing favors for them, pleasing them sexually, or taking care of them in the form of cooking and cleaning.
Feeling so needed by another person can give you a sense of purpose, and it's difficult to let go of that.
3. You've been manipulated
Being in a relationship with a narcissist involves being subjected to manipulative tactics. The psychological effects of these tactics are so strong that experts have begun to refer to them as narcissistic abuse. Being a victim of this extreme form of manipulation can lead you to believe that you are crazy or that you are to blame for all the problems in the relationship.
Instead of leaving and seeking something better, you may stay around because your self-esteem is so low that you believe you are not worthy of having a better relationship.
Related Reading: 

How to Recognize and Handle Manipulation in Relationships
4. You have no identity outside of the relationship
When you spend time in a relationship with a narcissist, you'll probably give up most of your interests and hobbies because all your attention is fixated on placating the narcissist.
You have also likely been isolated from family and friends, so you truly have nothing outside your relationship. This makes it even more difficult to figure out how to leave a narcissist because you'll be entirely alone if you end the relationship.
5. You've become addicted to the relationship
Keep in mind that a relationship with a narcissist often results in trauma bonding, meaning that you become emotionally dependent upon the narcissist. This can become a form of addiction, in which you crave the highs of the relationship (when the narcissist is being affectionate) and crash during the lows.
Related Reading: 

How to Overcome Relationship Addiction and Emotional Dependency
6. Fear of retaliation
Narcissists have no trouble taking advantage of people for their gain, so they may coerce you into staying with them by making you fearful of leaving.
For example, they may say that they will share your darkest secrets or get you in trouble if you leave. If you're married, they may threaten to take custody of the children if you file for divorce.
Related Reading: 

What Revenge Tactics You Can Expect from a Narcissist
Check out this video to learn about the telltale signs that you are dating a narcissist:
How to leave a narcissist: 10 tips
The psychological effects of narcissistic relationships make it difficult to break up with a narcissist, but there are effective steps you can take to make leaving easier.
If you're ready to break free, use the tips below to help you figure out how to leave a narcissist.
1. Go no contact
The most effective way to leave a narcissist is to sever all contact with them. They may attempt to reach out to you, but you open the door to more manipulation if you communicate with them. They may try to convince you to give them another chance or get you to believe that the problems in the relationship were your fault. Do not fall into this trap.
2. Create a plan, and execute it
Breaking up with a narcissist may require some planning ahead, especially if you live together. You will have to consider where you'll live and how you'll afford things on your own if you're sharing expenses. You might consider staying with a family member or even asking them to leave.
Regardless of the specific, create a plan, and when you decide to put it into action, stick to it. The narcissist may beg and plead with you to reconsider, but you have to stay strong if you're set on leaving.
3. Do not let them get to you
Staying unaffected may be easier said than done, but you have to ignore the narcissist's attempts to get under your skin when you decide to break up with them.
They may resort to using insults to break you down or put on a show, begging and crying to stop you from leaving. Be prepared to remain calm, and do not get emotional. Remember that this behavior is just manipulation.
4. Establish boundaries
Narcissists feel entitled to whatever they want, so they won't think they have to respect your boundaries after a breakup. They may even try to test the waters and see if you will still respond to them after you've ended the relationship.
If you set a boundary, like telling them not to call you, you must stick to it. If you answer a phone call, it suggests that they are still in control.
5. Don't believe their promises
No matter how cruel they are to you in a relationship, a narcissist fears being left and doesn't want you to end the relationship. If you finally decide to leave, they will do whatever they can to stop it, including making promises to change immediately. Do not believe these promises.
6. Reach out for support
The narcissist may have isolated you from family and friends, but you need their support more than ever when you're leaving the relationship. If you're leaving a narcissist, open up to your closest family and friends. Tell them what has been going on and why you're leaving the relationship.
Having supportive people in your corner can give you the strength to leave.
7. Recognize your strengths
If the narcissist has convinced you that you are the problem and that no one will ever love you if you leave, it's time to sit down and recognize your strengths. After all, the narcissist was drawn to you for a reason: they saw you as being special and capable of meeting your needs.
You are probably someone who cares for others and makes sacrifices for the good of the people you love. Remember this, and accept that you are worthy of a healthy relationship.
8. Stop trying to fix them
A relationship with a narcissist may continue forever because you've come to believe that you can fix them or that if you just do a better job of loving them, everything will be okay. Unfortunately, this isn't true.
There is nothing you can do to fix a narcissist. No amount of love or adoration will end their abusive behaviors until they decide that they are ready to heal from whatever has made them harm the people who love them the most.
9. Take care of yourself
After enduring a narcissistic relationship, you are probably left with anxiety, sadness, and distress. All of this can leave you feeling exhausted, and chances are that you haven't been doing a very good job caring for yourself amid your relationship problems.
Now is the time to focus on yourself. Take time to eat properly, get some exercise, and do things you enjoy. As you care for yourself, moving on from the relationship will become easier.
Related Reading: 

The 5 Pillars of Self-Care
10. Take legal measures
Hopefully, things will not get to this point, but because narcissists often do not take no for an answer, you may have to quite literally force them out of your life. This can mean filing for a protection order or evicting them from the property if they live with you.
Conclusion
Surviving narcissism is challenging, and if you're stuck in a relationship and can't figure out how to leave, or you've left but are struggling to cope, it's natural to feel some painful emotions.
If you've ended the relationship with a narcissist, you may even be conflicted, missing your partner on the one hand while being relieved to be free on the other hand.
If you've gone through a breakup with a narcissist, you may need to reach out for support. Chances are that you're feeling confused, anxious, or even depressed. You may even have lingering trauma symptoms after what you've experienced in your relationship.
Suppose you've broken up with a narcissist or are undergoing the difficult process of leaving a narcissist and find that your feelings of sadness and confusion are interfering with daily life. In that case, you may benefit from working with a therapist or a support group who can help you to process your feelings and develop coping strategies.
Share this article on
Want to have a happier, healthier marriage?
If you feel disconnected or frustrated about the state of your marriage but want to avoid separation and/or divorce, the marriage.com course meant for married couples is an excellent resource to help you overcome the most challenging aspects of being married.
Learn More On This Topic
You May Also Like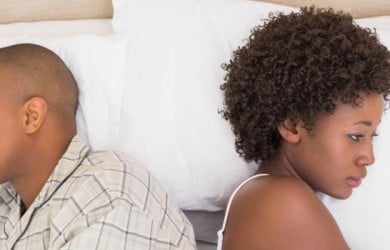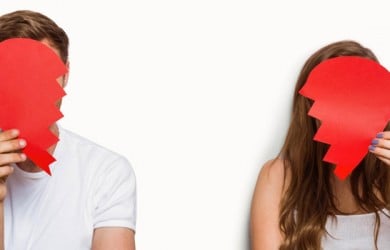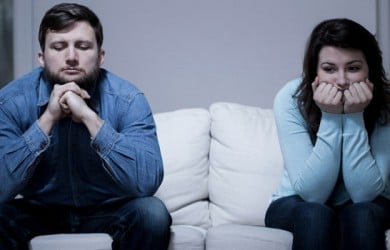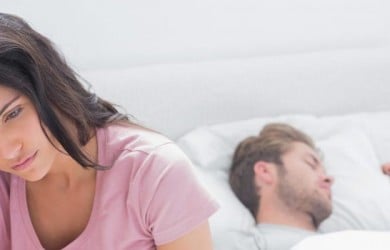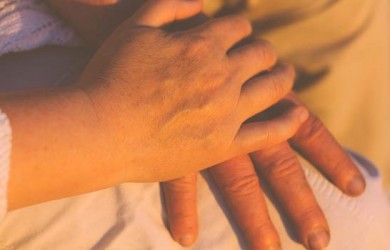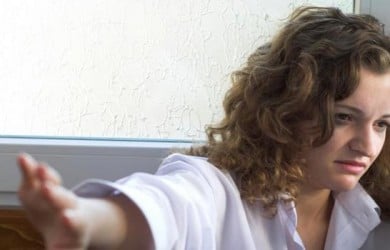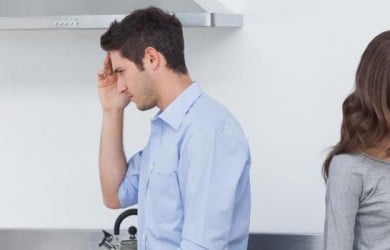 Popular Topics On Marriage Help