How to Leave a Narcissist: 10 Proven Ways
Leaving a narcissist is more difficult than leaving a healthy relationship that just wasn't working out.
Because of the way narcissists work, you may be questioning your own sanity and self-worth by the time you are ready to leave the relationship. You may have become financially entangled with the narcissist. And given that narcissists are master manipulators, it can feel almost impossible to leave and stay gone and recover after you've left. Read on to know how to leave a narcissist.
What is meant by a narcissist partner in a relationship?
Who is a narcissist?
Narcissism or Narcissistic Personality Disorder is a mental condition where people have an inflated sense of self. They think highly of themselves and believe they are better than everyone else. They need excessive attention and admiration.
These traits make them bad partners, and they have troubled personal and professional relationships as well.
A narcissistic partner in a relationship is just incapable of loving someone else. They have so much adoration and admiration for themselves that they believe they are too good to be with someone.
They are also highly focused only on themselves, causing them to lack empathy for anyone, let alone their partner.
Related Reading: 

Stages of a Relationship with a Narcissist – Don't Miss These Red Flags
How do narcissists react when you leave?
Narcissists do not like it when you choose to leave simply because you are their source of attention and admiration. When you decide to leave, they may not take it well. They may sweet-talk and convince you to stick around while making promises that they will change.
They may also reflect their inflated sense of self by telling you that you are making a mistake, that you will regret it, or that you will never find someone like them.
Why leaving a narcissist is so hard?
Breaking up with a narcissist parner is anything but normal. Since narcissists tend to manipulate, they can change the way you look at yourself. They can diminish your self-worth, making you feel like you are nothing without them, or you need them in your life to be happy.
Leaving a narcissist can be hard when they make you feel like you will be lonely when you let them go.
10 tips on how to leave a narcissist
How to get out of a narcissistic relationship?
Read on for 10 things to think about and steps to leave a narcissist husband or wife.
1. Don't tell the narcissist you're planning on leaving
This is perhaps the most important step.
While in most relationships, you'd want to be transparent and upfront, you need to keep your partner in the dark when you are figuring out how to leave a narcissist.
Not telling the narcissist your plans deprives them of a plan to sabotage them or turn on the love-bombing and other manipulative behaviors that they'll undoubtedly use to get you to stay.
You might tell a trusted friend or family member of your plans, but ensure that these will not get back to your narcissistic partner.
2. Make a plan
How to leave a narcissist safely? Devise a plan.
You will need a plan for leaving a narcissist, especially if you are married to or living with your narcissistic partner.
While planning to leave a narcissist, spend some time figuring out the fundamentals:
Where will you go, if you need to leave a shared home?

What will you do about any shared finances?

How much money do you have access to?

Can you take any shared pets with you, or otherwise ensure their safety?
Reach out to family and friends who can help you assemble resources and develop an exit strategy.
Make copies of all your important documents. You may need several weeks or even months to make this plan.
However, if your physical safety is at risk, don't take any more time since it is necessary to get out.
3. Set aside some spare cash
How to leave a narcissist with no money? You can't. So if you are planning to leave, it is easier if your money is not mixed with the narcissist partner's, but given the tendency of narcissists to financially control their partners, you have likely mingled finances.
Credit and debit cards are helpful, but if you are on a shared account, the chances are that the narcissist will cut your access to the cards once you leave or overdraw the checking account on purpose so you can't have access to money.
Have as much cash on hand as you can set aside.
4. Check your digital trail
How to get away from a narcissist? Ensure they do not know your whereabouts.
Make sure you are signed out of any of your narcissist ex's devices.
Change your passwords.

Check your devices for tracking software and turn off GPS on your phone.

Clear your browser history on any shared computers or other devices.
Need help with deleting your digital footprint? Watch this video for a quick tutorial.
5. When you leave, just leave
How to leave a narcissist you love? It can be tough. However, when you decide to leave, just do it.
If you can leave a shared home when the narcissist is not there, this is ideal. If you are not sharing a home, it's easier to leave since you don't need to deal with the logistics of moving house.
Don't have one last argument in which the narcissist will either verbally abuse you or try to guilt you into staying.
Don't announce your departure. Just go.
Related Reading: 

Why Is It So Hard to Leave a Narcissist? 10 Helpful Tips
6. Go no-contact, and do it cold turkey
Ending a relationship with a narcissist can be difficult. Keeping contact with your narcissist ex leaves the door open for manipulation, guilt, and gaslighting.
Go no contact the moment you leave. Block your ex's number, set up filters in your email to send any email from them directly into spam, and unfriend and block them on all social media.
If you have to keep some level of contact with your ex because you have children, figure out the best way to set limits on the contact.
7. Don't let them back in
Getting away from a narcissist means making sure they do not have access to you again. Part of why it's so hard to leave a narcissist is that they can be incredibly charming.
Your ex will likely turn on a full-court press of manipulation when you leave. If your ex manages to contact you, refuse to listen to their guilt trips, pleas for forgiveness, or other attempts to manipulate.
If your ex starts showing up at your work or home or following you in public places, also make a police report.
You do not need to give your ex any further time or emotion. That is just a supply for them and a drain for you.
Related Reading: 

25 Examples of Manipulation in Relationships
8. Give yourself time
Breaking up with a narcissist is for your own good. Being in a relationship with a narcissist can mess with your whole world.
After figuring out how to leave a narcissist, you will need to figure out who you are without that relationship. Give yourself time to heal. Know that there will be days you'll miss your ex and might even be tempted to reach out.
9. Resist this impulse
Instead, reconnect with family and friends that the ex may have isolated you from. Practice good self-care with your diet, exercise or regular movement, spiritual practice, and anything else that helps you feel grounded.
10. Seek professional help
When you have been in a relationship with a narcissist for a long time, chances are that you have developed issues you may need help dealing with. It is best to consult with a professional and work with them on your healing.
What to expect when you leave a narcissist?
You already read about how a narcissist is likely to react when you leave. They may try to get in touch with you, make promises that they will be better, etc.
How to end a relationship with a narcissist? You can expect a lot of drama.
You can expect to feel sad, and even drawn to them even after everything that has gone down in the relationship. This is because over time, they have made you believe that you need them, and are nothing without them.
You will have to be strong and ensure that you do not fall into the rut again.
The takeaway
A relationship with a narcissistic partner can be draining and taxing. While some people can control their narcissistic tendencies with professional help, many of them can also cause physical and mental harm to their partner, family, or friends.
It is best to leave a relationship with a narcissist if they refuse to seek help or get better.
Share this article on
Want to have a happier, healthier marriage?
If you feel disconnected or frustrated about the state of your marriage but want to avoid separation and/or divorce, the marriage.com course meant for married couples is an excellent resource to help you overcome the most challenging aspects of being married.
More On This Topic
You May Also Like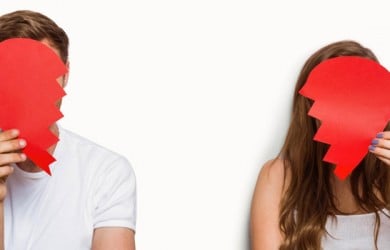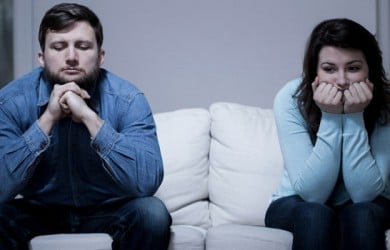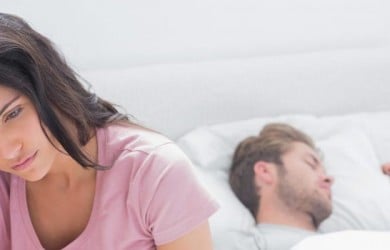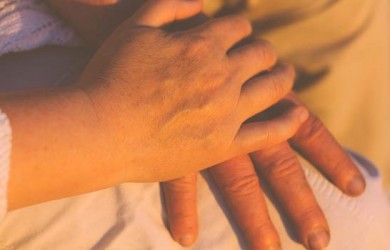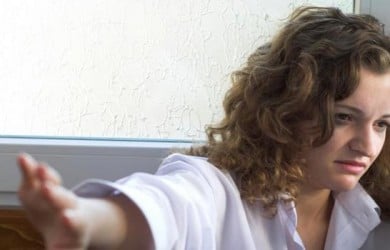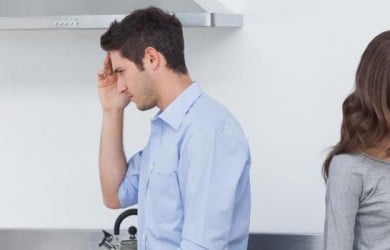 Popular Topics On Marriage Help