All You Need to Know About the Malignant Narcissist
It is indeed difficult for anyone to deal with a self-obsessed person in life. They think highly of themselves and treat others badly. They lack empathy and want to rule others, in every way possible.
Narcissism has been in existence since ages, but it is only recently we are seeing more of it. Thanks to the awareness and platforms that provide us with all the possible traits of a narcissist.
There are various kinds of narcissists, amongst them, malignant narcissist, by far, is the most damaging.
Let's look at the malignant narcissist definition and learn how we can identify them.
What is a malignant narcissist?
Medically, a malignant narcissist is suffering from a psychological syndrome wherein there is a deadly mix of antisocial behavior, narcissism, sadism, and aggression.
People suffering from this syndrome, tend to have a darker side to their narcissism. They want to literally control everyone in their life. They lack empathy and have a poor sense of self.
They're sadist, antisocial and often have paranoia.
Malignant narcissists are very manipulative and won't care if they're hurting people on their way. For them, the world is either black or white which means they either see people as their friend or enemy.
Also, winning is far more important for them than anything else, even if they're damaging people around them in desire to win the situation.
When it comes to them, they can go to any measure to safeguard themselves from any loss.
Malignant narcissist traits
One must identify a malignant narcissist so that they can find a way to deal with them.
Let's have look at some of the prominent malignant narcissist signs to understand them better.
1. Exaggerated self-importance
Confidence is a must, but only if this is kept in limits.
Overconfidence is treated as a negative trait.
This is what happens with malignant narcissists. They display immense confidence and want others to treat them as their superior. They don't care if they've achievements supporting their confidence, but all they want is to be superior to the people around them.
In order to achieve this, they won't shy away from saying lie or falsifying their past achievements.
2. Extremely manipulative
Narcissists are manipulative, to a certain degree.
However, in the case of a malignant narcissist, they're extremely manipulative. They want to take advantage of each and every situation, without caring about other's emotional pain or status at that moment.
Often, they just don't wait for things to happen. If they see, they've to create a certain environment to benefit from it, they would do it without hesitation. Besides, they get a sense of satisfaction by manipulating others and putting them in a painful situation.
As said earlier, that malignant narcissist is extremely damaging. They're antisocial and can also be termed as malignant narcissist sociopath.
They are pathological liars, would steal or cheat and may have volatile moods. They're always up for an argument or a fight with anyone.
Malignant narcissists are destructive in nature.
4. Paranoia
The malignant narcissist just can't trust anyone. They always doubt every individual they come across.
This is the result of self-reflection. Since they manipulate others to get their things done, they believe others are doing the same with them.
Often, excessive paranoia leads to a state where they find threat from everyone. They're more interested in what others are doing or planning than actually focusing on their own life.
They want to control their victims as much as they can.
5. Attention seeking
Whilst most narcissists would seek attention to a certain level, and mostly positive attention, malignant narcissist would not mind having negative attention, as long as they're getting everyone's attention. For this, even if they have to a villain in someone's life, they won't mind it at all.
Attention is the most important thing for them, positive or negative, doesn't matter.
How to deal with a malignant narcissist?
1. Move away
If you're in a relationship with a female malignant narcissist, then the best way to deal with is to just move away. We have seen by now that they possess negative traits and can go to any extent to control your life.
It will be a toxic relationship if you continue to be in one. So, prepare and make a smooth exit.
2. Seek help
Whilst one can easily walk away from a relationship, leaving behind malignant narcissist mother or father is going to be a tough job. The solution, in this case, is to reach out for help.
Contact professionals and ask for their help. They're the one who can guide you and can help you keep up your spirit in such a situation.
3. Make no contact
Once you've walked out of a relationship, don't make a mistake of keeping in touch.
Malignant narcissist would want to control you by anyway and won't mind taking extreme measures to do so.
So, make sure that you're broken all contact and are not in touch with them at all.
4. Be prepared for the outcome
It is not going to be easy to deal with a covert malignant narcissist. So, if you've identified them and are ready to make an exit, calculate all possible outcomes.
Make sure you're prepared for the result and are ready to face it, no matter what.
Share this article on
Want to have a happier, healthier marriage?
If you feel disconnected or frustrated about the state of your marriage but want to avoid separation and/or divorce, the marriage.com course meant for married couples is an excellent resource to help you overcome the most challenging aspects of being married.
More On This Topic
Recent Articles
You May Also Like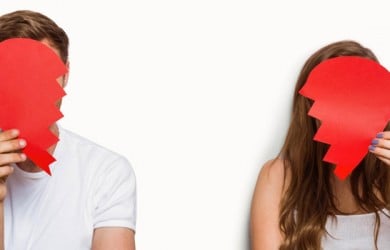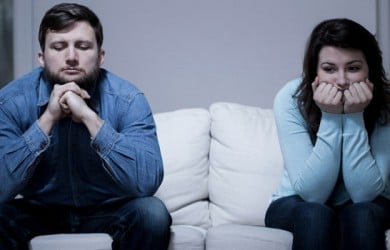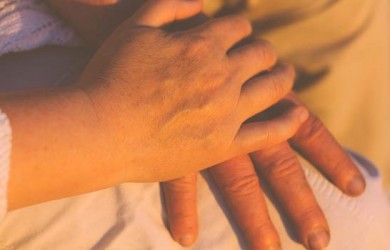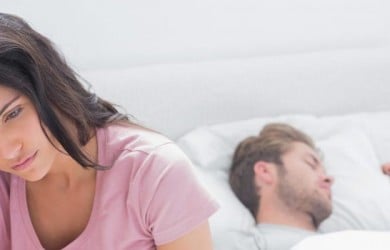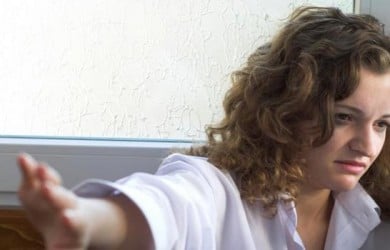 Popular Topics On Marriage Help