7 Solutions to How to Live with a Narcissist
In relationships, it is never about 'I', 'Me' and 'Myself'. Instead, it's about 'We', 'Us' and 'Ourselves'. However, there are times when one may fall in love with someone who belongs to the former group. Spending time with them in a social environment is difficult, live alone being in a relationship with them.
But sometimes you fall in love with a person who is a narcissist. Initially, it doesn't seem to bother you but as you spend more time, you realize that it's actually getting troublesome. Since you're in love and in a relationship, you just want to bring this has a reason for the break-up. Keeping this in mind, we bring to you some solutions on how to live with a narcissist and deal with them.
Acceptance
We all would like to be with a perfect person of our dreams, but the reality is something different. Though we would like to alter a few habits of the significant other, we must understand that some things can't be changed. It's a part of their character and their existence.
The best possible way to handle is to make peace with it. The sooner we accept them for who they're are, the sooner we will sort out our lives.
It's not right to change them for ourselves rather should accept them with an open heart. It's difficult but is the right thing to do.
Self-esteem
It's not that easy to live with a person who doesn't shy away from putting you down in most scenarios. It's absolutely painful and at times can put you in a compromising position wherein you may end up doubting yourself.
They may not want you to doubt your self-esteem but unknowingly do it. The best way to deal with this is to maintain your self-esteem, no matter what.
Take everything they say with a pinch of salt and wear that smile on your face. They're just like that doesn't mean they don't love you at all.
Negotiation
It's important that you can negotiate well when you're trying to learn how to live with a narcissist. There are a few things that are tolerable and some are not. It's up to you where you draw that line.
Make sure you're not too harsh on them whilst drawing this line and are not too lenient as well.
You have to learn to negotiate in various situations and make them understand. It may sound rude at times but they should be informed about it when they're crossing their lines.
Observation
Observation is the key to success. Yes, indeed! It's necessary that you understand when are they crossing the line and when you need to raise the flag. This can be achieved only when you're observing them properly.
They might just do it impulsively but it's your responsibility to guide them properly. A narcissist may simply blame you for things you've not done. But you're not aware of their body language you may end up blaming yourself for the entire situation.
Hence, learn their body language, observe them and understand their non-verbal communication for a better understanding.
Independence
A narcissist may want you to totally depend on them. However, this may not be entirely good for you. You have to learn to be independent. In a relationship, it's anyway not ideal to be dependent on someone else.
It's always necessary that you keep up your positive attitude and live independently.
You may not realize but they may actually end up respecting you for your self-esteem and independence.
Building ego
Yes, it may work! Since narcissist only thinks about themselves and are self-obsessed, it's not wrong to boost their ego, but in a healthy way. Give them compliments every now and then. Let them know that you appreciate their effort.
This way, whilst you're boosting their ego in a healthy way, you're also helping them appreciate you as well.
This two-way appreciation can make your life easy and smooth.
Identifying gas-lighting situations
Gas-lighting is true when it comes to dealing with a narcissist. They may hold on relevant information from you and can even replace it with a false one. Since they're your significant other and you trust them for who they're, you may end up believing them.
However, it's not advised to do so. You must have the ability to identify the gas-lighting situation and take try to find out the truth behind their conversation. Blindly believing everything they say may lead you to a troublesome situation.
When you love someone you accept them for who they're. However, when you're in love with a narcissist, the aforementioned points will help you guide on how to live with a narcissist. Make sure that you're smart enough to identify them on time and take these precautionary measures to live a healthy and beautiful life with them.
Share this article on
Want to have a happier, healthier marriage?
If you feel disconnected or frustrated about the state of your marriage but want to avoid separation and/or divorce, the marriage.com course meant for married couples is an excellent resource to help you overcome the most challenging aspects of being married.
More On This Topic
You May Also Like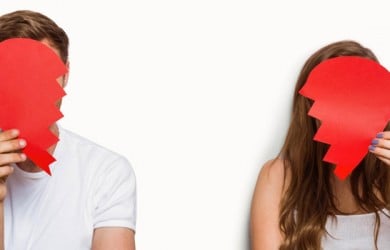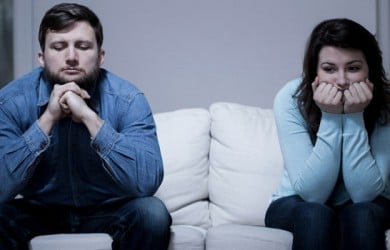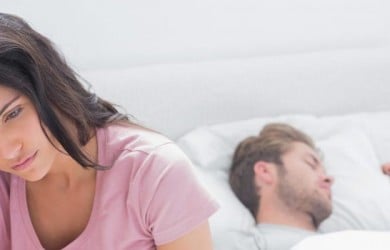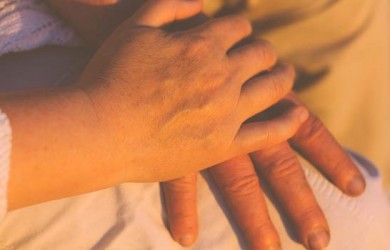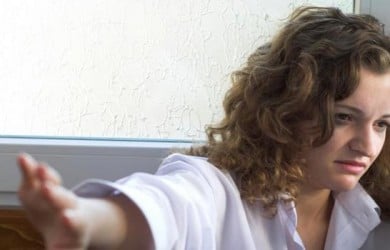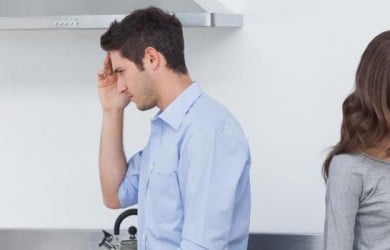 Popular Topics On Marriage Help