What Is Disarming A Narcissist? 12 Simple Ways To Do So
Dealing with a narcissist who is highly self-absorbed and unempathetic can be frustrating. That's why many people seek to know how to disarm a narcissist. However, disarming a narcissist is usually not easy unless you understand the personality of a narcissist.
A narcissistic personality disorder describes entitled, unempathetic, snobbish, and emotionally detached individuals. Grandiosity is central to the personality of individuals with narcissistic behavior. They are self-centered with high expectations of others to make them feel good. Being around narcissists is a strenuous task as they make others feel inferior.
Narcissists are highly suspicious and feel superior to others. This behavior often leaves people around a narcissist confused, frustrated, and feeling like a doormat. They can make you blame yourself after every discussion with them, and you can forget about winning any argument during a discourse.
Many of the concerns of people around a narcissist are how to disarm a narcissist or what to say to disarm a narcissist. This article examines the process of disarming the narcissist around you, the best way to disarm a narcissist, and tips to disarm a narcissist. We also cover how you can handle a narcissist with their narcissistic behavior.
Before diving right into that, let's check the meaning of disarming a narcissist.
What is disarming a narcissist?
What is disarming a narcissist?
You need to understand that you can't control narcissistic behavior to disarm a narcissist. What you can do, though, is to identify how not to let a narcissist affect you. That includes knowing subtle ways to handle a narcissist and how to get a narcissist to listen to you.
Therefore, disarming a narcissist involves actions that protect you from the effect of a person's narcissism. It also includes knowing specific words to disarm a narcissist to reduce its impact on your mental health.
Indeed, dealing with a narcissist can be emotionally draining and exhaustive. However, you can protect yourself by managing narcissistic behavior and knowing what to say to disarm a narcissist.
Related Reading: 

Signs You're in a Relationship with Someone with Narcissistic Personality Disorder
Do narcissists deliberately pick fights with their partners?
One of the most affected by narcissistic behavior is the partners of narcissists. Since they are the closest, narcissists' partners often bear the brunt of narcissistic behaviors.
Yes, narcissists deliberately pick fights with their partners. To a narcissist, arguments and disagreements are about winners and losers and not about solving an issue. And you definitely can't be the winner with a narcissist.
Remember, a typical narcissist is highly self-absorbed. That means your opinion or perspective means nothing to them. Thus, they will always look for an avenue to prove that they are much better than you. A fight with their partners is a perfect scenario for displaying their superiority.
There is a need for constant replenishment of their self-esteem and stroking of their ego. When narcissists notice a gap in their self-esteem, picking a fight with the closest people is usually the way out. Such an unnecessary fight can leave their partners confused and overwhelmed, making a narcissist feel powerful.
Will praising a narcissist make him calm?
No, the best way to handle a narcissist is not to praise him. Instead, it replenishes and empowers their narcissistic behavior. When you praise narcissists, you feed them the fuel, which does nothing but hurt you terribly.
Knowing how to disarm a covert narcissist or deal with a narcissist is best. In the subsequent paragraphs, you will learn the tips to disarm a narcissist and the best way to disarm the narcissist in your life.
12 Ways to Disarming a Narcissist
Knowing what to say and what to use to disarm a narcissist is the right way to deal with them. There is no point otherwise.
Here are some ways that can help you in disarming a narcissist:
1. Build your self-esteem
The first step to disarming a narcissist is to build your self-esteem. That's because typical narcissists are usually intentional about their victims.
So, they go for individuals with low confidence and courage. If you want to build your self-esteem, you must have self-respect and set clear boundaries with a narcissist, no matter how low they make you feel.
Related Reading: 

10 Signs of Low Self Esteem in a Man
2. Be calm
While you may want to infuriate a narcissist, the best way to disarm them is not to flare up. If you know narcissists well enough, they know they love to fight. So, they will always be ready for you.
Instead of fighting back, keep calm. A fight or argument with a narcissist will always make you look bad. Be emotionally intelligent and don't argue. When you do this, a narcissist will back off eventually.
3. Don't feed their ego
Praises are the fuel of narcissists. Perhaps, they are used to people giving them adoration for the things they do. You can't deal with a narcissist by lauding them – it makes you look like their perfect candidate. Once you don't feed their ego, their narcissistic behavior is less likely to affect you.
Here is an enlightening video about how to manage a narcissist:
4. Don't take responsibility for their actions
Whatever you do in disarming a narcissist, do not take responsibility for their actions. Making others answer to their actions is one of the tactics of narcissists. You may think accepting their faults will make them calm down, but not for long.
You feed them what they like, and they will keep coming back. Instead, let them be responsible for their behavior. Sooner or later, they will calm down.
5. Don't give them attention
A narcissist loves nothing more than 100% attention. They like to be the center of attention, dominate a conversation, win an argument, and have absolute power over others around them. But if you want to handle a narcissist, don't give them any worthy attention.
6. Don't give negative attention
Although narcissists don't deserve your attention, try not to respond with negative emotions. Narcissists are always looking for an excuse to lash out at you and hold you responsible. Giving them negative attention makes it easy for them, and you don't want to do that.
7. Control your emotions
Every person living with narcissists must harm themselves with strong emotional intelligence because narcissists look for emotionally weak and vulnerable individuals.
Trust me; these people know the button to push to make you angry so that they can hold it against you. But you can win. It is best to control your emotions and don't ever dance to the tune of a narcissist.
Related Reading: 

14 Tips on How to Control Your Emotions in a Relationship
8. Set clear boundaries
To know how to disarm a narcissist, you must set clear boundaries. To set clear boundaries means you don't need to justify or defend yourself to a narcissist because you can never win.
Also, be firm with your decisions when you deal with narcissists. Decide what you will tolerate and what you want. Importantly, you should know when to say no or yes.
Related Reading: 

10 Personal Boundaries You Need in Your Relationship
9. Know the words to disarm a narcissist
To set clear boundaries with a narcissist means having a conversation with them. In other words, you must know what to say to disarm a narcissist cleverly, so the narcissist doesn't overpower you. The following are some of the words to say to a narcissist during a conversation:
I would like to work this out with you without yelling or cutting me short

We have different perspectives on this

Your opinions are as important as mine

I respect your decisions, but I need you to understand…

I'm happy to consider your wishes, but it will be best to consider mine as well.

We can agree to disagree

You're entitled to your opinion.

I wonder if we can do this better

I'm concerned about…

I'm usually uncomfortable when you…

I'm disappointed…

We seem to disagree on…

I'd love to maintain a respectful relationship.
10. Don't give an ultimatum
The best way to disarm a narcissist and their narcissistic behavior is not to give conditions. Of course, you may want to give them a chance to change, but setting a deadline is equivalent to giving them control over you. As such, they will use it over you many times.
You may feel an ultimatum gives you control over them, but that makes you as toxic as they are – an opportunity to use the same tactic over you. Instead, express your need for a change respectfully.
11. Sidestep negative comments
One of the best ways to disarm a narcissist is to tactfully sidestep negative comments and questions. This process involves changing the topic, giving a different statement, or answering another question different from the one asked.
For example, assuming a narcissist, fond of finding fault with your spending habits, dressing, personal choices, etc., starts nitpicking, you can shift to a topic the narcissist loves.
Ask for their opinion on the recent news or a football game. Of course, that is a chance for them to display their egoistic attitude and show how knowledgeable they are, but it lets them focus on another topic.
12. Don't mince your words
Sometimes, it is best to take the bull by the horns with a narcissist. Narcissists crave attention and the need to fill up the void inside them. Therefore, they will test their power on you to see if they can get away.
One way to counter this is to call out their actions. If they try to blame you for something they did, calmly say, "Are you trying to blame me for your actions against your girlfriend?" Or "You don't let me talk during arguments. Why is that?"
Even if they respond, saying such statements makes them pause to think of their actions. It also tells them that you are not stupid, even if you have been tolerating them for long.
Conclusion
A narcissistic personality disorder is characterized by an elevated sense of self-importance, a need for attention, and a lack of empathy for others. It's overwhelming and frustrating to deal with a narcissist because you will constantly be at the receiving end. As discussed in this article, the solution is to disarm a narcissist and follow the tips to disarm a narcissist.
That means knowing how to control your emotions around a narcissist, knowing what to say to narcissism, and ensuring their actions don't affect you. Importantly, it is best to build your self-esteem.
Share this article on
Want to have a happier, healthier marriage?
If you feel disconnected or frustrated about the state of your marriage but want to avoid separation and/or divorce, the marriage.com course meant for married couples is an excellent resource to help you overcome the most challenging aspects of being married.
More On This Topic
You May Also Like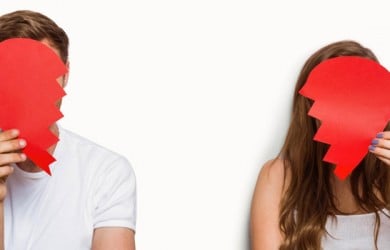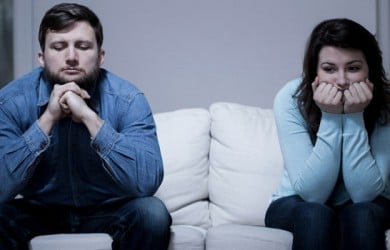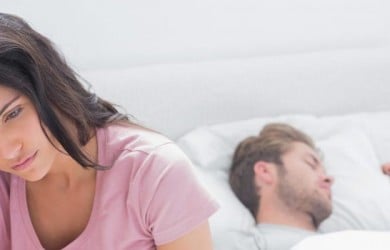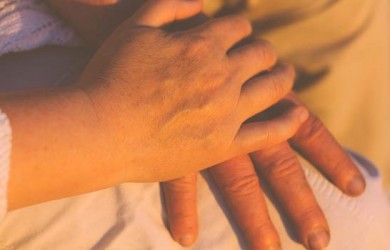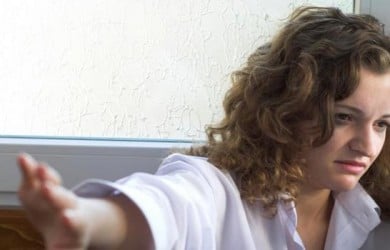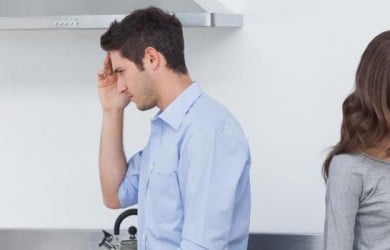 Popular Topics On Marriage Help