7 Ways to Deal With an Entitled Narcissist
If you believe you have an entitled narcissist in your life, you will know how emotionally challenging and frustrating it can be. If you are in a relationship with one, you will know how on edge and frustrated you can be. Narcissists need everything revolving around them 24 hours.
Narcissists are very controlling people. They seek admiration in all they do. They don't have compassion for anyone and can't connect intimately with others.
If you want to stay in a relationship with a narcissist, you need to realize it's going to be a challenging and bumpy ride. Did you know that narcissists suffer from what is called Narcissistic Personality Disorder?
What is narcissistic entitlement?
A narcissist believes that they deserve special treatment, concessions, and recognition than other people do. You might be saying, "Oh, I know an entitled narcissist!" With their irrational sense of superiority, they believe that they should receive; that they deserve special treatment.
A narcissist believes that they are entitled to everything by right. Lots of kids today grow up with narcissistic fathers and mothers. They have to fulfill their parents' desires and orders. Narcissistic people are great manipulators.
What causes a sense of narcissist entitlement?
Actually, there is no single cause of Narcissistic Personality Disorder or narcissistic entitlement syndrome.
But researchers say and agree on the fact that it is environmental and genetic causes that come to play when it comes to 'creating' a narcissistic person. Parents, too, are responsible for their children becoming narcissists.
People with Narcissistic Personality Disorder have been found to have less volume of grey matter in the brain that is connected to emotional regulation, empathy, compassion, and cognitive functioning.
How do entitled narcissists view themselves and others?
Often in social circles, we will talk of a friend as being a narcissist; they are someone selfie-obsessed, excessively vain, and full of themselves. But actually, in psychological terms, entitlement narcissism doesn't even equate to self-love, not the genuine type anyway.
People with Narcissistic Personality Disorder are in love with a grandiose, idealized image of themselves.
They love their inflated self-image simply because it allows them to avoid their deep feelings of insecurity. Their entitled narcissist disorder is just a pattern of arrogant thinking and behavior. They lack consideration and empathy for others.
A narcissist's way of thinking comes through in all aspects of life, from friendships to relationships and family. And they are resistant to change their behavior even when they see it causes them problems – they simply just blame other people for their problems.
Look at how entitled narcissist views themselves:
They have a grandiose sense of self-importance

They live in a fantasy world that supports their grandeur delusions

They need constant admiration and praise

They have a feeling of entitlement
Related Reading: 

How Does a Narcissist React When They Can't Control You Anymore?
How do you deal with narcissistic entitlement?
It could seem difficult to deal with narcissistic entitlement. Check out ways to deal with it:
1. Educate yourself about what self-entitlement is in NPD
Know the signs of NPD, so you know what you are dealing with. You will better understand the person's strengths and weaknesses. You also have to realize that you can't cure a person with a narcissistic personality. Narcissistic Personality Disorder can be linked to parent-child relationships.
The child might have received either too much criticism or adoration that didn't match their achievements and experiences. NPD can also be linked to genetics, where a child inherits certain personality traits and characteristics from his or her parents.
2. Boost your own ego
This will enable you to cope with and handle an entitled narcissist person who has potentially harmful behavior.
Strong self-esteem will enable you to develop resilience, making it easier to set clear boundaries. You will be able to be more assertive and advocate for yourself – key things in managing a narcissist.
3. Set clear boundaries
You may notice that the boundaries you have set are being crossed as you deal with a narcissist – you need to communicate and enforce your boundaries clearly to a narcissist. Don't make idle threats to them and then not keep them.
Related Reading: 

15 Ways of Setting Boundaries in a New Relationship
Check out ways to deal with an entitled narcissist:
4. Stay calm
Practicing skills such as yoga, deep breathing, and meditation might make it easier for you to handle a narcissist. It will at least help you in remaining calm and avoid reacting when dealing with them.
5. Find a support system
If you can't avoid interactions with a narcissist, maybe you are married to one, then you might need to build up a healthy relationship with people who can be your support system.
When you spend too much time in a dysfunctional relationship with a narcissistic person, it can leave you exhausted, physically and emotionally drained.
That's why you need to get together with your family more often. Maybe volunteer or join a local charity where you are able to come into contact with people who you feel comfortable with.
6. You need to realize that a narcissistic person may need professional help
A narcissist person might even have other disorders such as substance use disorder, another personality disorder, or other mental health disorders.
It is also important to understand that the traits of an entitled narcissist don't necessarily indicate that they have a more serious mental health issue. Narcissists can certainly display traits such as a sense of entitlement and delusions of grandeur without them having a more serious mental health condition.
The only way you will distinguish between the random traits the narcissist displays and a true other mental disorder will be by means of an evaluation. This can be done with a mental health professional.
Then again, it does not mean that a person that has narcissistic traits will not benefit from the help of a mental health professional. Even despite being diagnosed with another mental disorder, some narcissistic traits can be detrimental to their relationships, their well-being, and their personal development.
Even though NPD might be classified as a mental health condition, it never is an excuse for abusive and harmful behavior.
Related Reading: 

15 Signs Of Grandiose Narcissistic Personality Disorder
7. Recognize when you need help
If you are in a relationship with an entitled narcissist person, you will know that it can take its toll on your very own physical and mental health. You might have noticed that you suffer from anxiety and depression.
You might notice that you are also suffering from certain physical ailments. If this is so, you should see your medical doctor. They will refer you to other services and support groups. Remember to reach out to your family and friends first rather than try and go it alone.
Is there a solution for the narcissist?
Oh yes, for sure. A narcissist can benefit from relationship counseling.
The narcissist, in therapy, will benefit from becoming more aware of their narcissistic tendencies. They will realize how their behavior impacts other people. They will begin to understand and therefore be able to regulate their emotions.
If you are someone who is in a relationship with a narcissist, encourage them to see a professional and you go with them. It will probably make a huge difference in your relationship and help you to understand the reasons why a narcissist behaves as he does, etc.
Takeaway
NPD is a serious mental health condition. An entitled narcissist with NPD can appear as if they are hard-working and friendly. But very often, there is more to their makeup than people realize.
If you are someone who is in an intimate relationship with a narcissist, you will find that they can be highly critical of you, dismissive, and distant.
You might already have experienced the feelings of feeling invisible, disrespected, and lonely. Yes, it can be pretty hard to deal with a narcissist. That's because they only ever think about themselves.
A narcissist will often manipulate situations to what they want. They also don't even realize how self-centered they are. This is because they might have experienced past trauma, have grown up with narcissistic parents, or have not been taught the social skills to deal with people.
A person who has to deal with a narcissist will need to set clear boundaries and build a strong support system. They will need to stay calm when dealing with such a person. Often they themselves can end up experiencing physical ailments and feeling anxious and depressed as well as their partner.
If you feel that sums you up, it might be necessary for you to bear in mind that it might be time for you to recognize when you need to step away from the relationship and seek help for yourself.
Share this article on
Want to have a happier, healthier marriage?
If you feel disconnected or frustrated about the state of your marriage but want to avoid separation and/or divorce, the marriage.com course meant for married couples is an excellent resource to help you overcome the most challenging aspects of being married.
More On This Topic
You May Also Like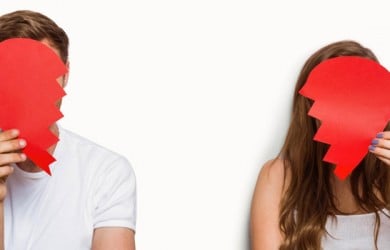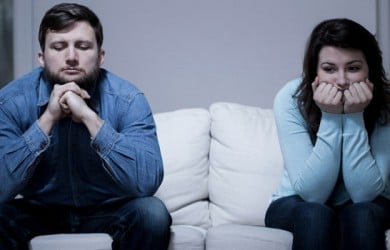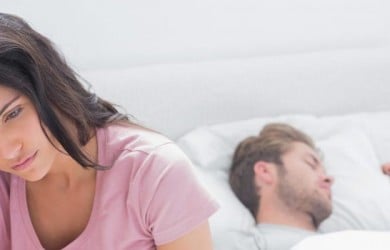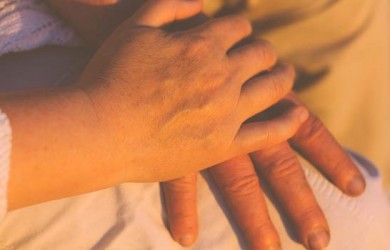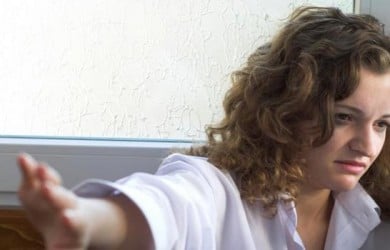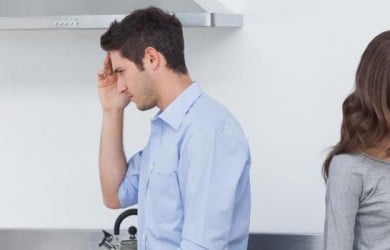 Popular Topics On Marriage Help