How Do You Survive A Difficult Marriage?
Nothing in this world is 100% true. The same goes for tidbits of knowledge and advice. What is written here could very well harm you further and may even lead to an irreversible disaster in the future.
So do not continue reading if;
You or your spouse are

physically abusive

You or your spouse are sexually abusive to other members of the family

You or your spouse are

unfaithful

You or your spouse conduct criminal activities as a source of income
This post is about couples who will sacrifice for each other to overcome anything to benefit themselves and make everyone around them happy.
How do you survive a difficult marriage
There comes a time when all couples encounter an overwhelming situation. The strain spills over at home and creates a toxic environment for couples.
Loss of a job
This is a common problem that couples encounter today. Losing a stable income will mean they could lose their house in less than two months. Without a place to live, food to eat, and other basic necessities, it is easy to imagine why it's stressful.
It may lead to finger-pointing, and it gets worse if the couple attempts to hide their situation by trying to maintain their lifestyle. It is understandable that nobody wants to tell the world they are broke. Especially now when everyone is showing their lives on social media.
So talk about it as a couple. Is looking good on Facebook more important than saving your house? The truth eventually comes out and when it does, it would only make you look like a bunch of poseurs.
As a family, you can go through it, if you sacrifice together. Tone down on the luxuries, tone it down a lot. If you can remove it altogether, even better. Make the older children understand, they will whine and complain. But put your foot down. If it's a choice between their Xbox or your house, I think it's easy to have conviction.
Do the math, sell anything you can to buy time. Do not borrow money when you can sell off the extra car, extra firearms, or Louis Vuitton bags. Turn off the satellite TV subscription and other unnecessary things.
Having no job doesn't mean there's nothing to do. Find extra income while looking for new opportunities.
Good jobs take 3-6 months to find. So make sure your finances last that long.
Do it together with all members of the family pitching in. Even if the younger children are too young to work part-time jobs, toning down their lifestyle to help reduce expenses can go a long way.
It's going to be a difficult time for the entire family, as the adult, always keep your calm, especially in front of whining children. If you can overcome this as a family, you'll all be stronger, closer, and more responsible together.
Death in the family
When someone in your family or close to you dies. Another loved one can have bouts of depression that cripples everything else.
A nuclear family may not seem like it, but for all intents and purposes is an organization. The structure and policies may be different for each, but an organization all the same.
So when someone dies, and more members shut down because of it. The family may never recover, and your marriage along with it.
The dead will never come back, and like all organizations, its fixed by soldiering on. You will have to help each other. It will be hard for those strong enough to keep going and carry everyone's responsibilities while taking care of others. But someone has to do it.
We can't simply force the others to end their depression and mourning. (Actually, we can, but we won't) But each person deals with it in their own time. It may take a few days or never. Supporting one another will speed up the process.
Other friends can help, but family members will have to do all the heavy lifting. Do what you can, never give up. Things will only get worse if you don't. There's nothing that can be done to bring it back to the way it was, accept it, and move on with your lives.
Sickness in the family
Death is bad enough, but it has a certainty to it that would lead to inevitable closure. Sickness is an ongoing crisis. It is financially, emotionally, and physically exhausting.
Unlike death where loved ones do their best to move on, a sick family member is a pressing challenge that requires attention. It's unthinkable that family members will leave their loved ones to die, but there are Do Not Resuscitate (DNR) cases to end their suffering.
But we will not discuss DNR. We are here to talk about how a family can cope with it. Illness, especially serious ones such as cancer, can break a family apart. In the film "My sister's keeper" the youngest daughter played by Abigail Breslin sued her own parents to keep them from using her as an organ donor for her sick sister.
I've also counseled married couples that were never able to recover after a long sickness that eventually led to a child's passing. Regardless of how well informed the family is about their loved one's eventual death, no amount of preparation eased their pain.
So, how do you deal with a difficult marriage because of a sick family member?
Everyone will have to be involved. Do what you can to contribute no matter how little. Be wary of insensitive people, they can come from inside or outside the family, don't mind what they say. Politely tell them that if they are not willing to help, just leave you alone.
Talk with everyone consistently. Make sure everyone is on the same page. Things will change over time as fatigue takes over the stressful situation. That's why it's important to lay everything out on the table. Do not force your ideas on someone else (Like Cameron Diaz in the movie). Keep the open forum loving and respectful, make sure it ends with all members acknowledging how much they love each other.
So, how do you survive a difficult marriage? The same way you survive anything else. Together as a family with love, patience, and lots of hard work.
Share this article on
Want to have a happier, healthier marriage?
If you feel disconnected or frustrated about the state of your marriage but want to avoid separation and/or divorce, the marriage.com course meant for married couples is an excellent resource to help you overcome the most challenging aspects of being married.
Learn More On This Topic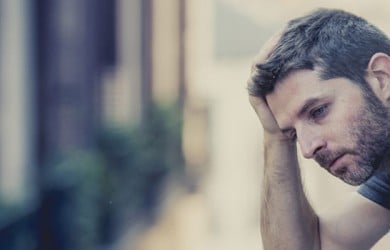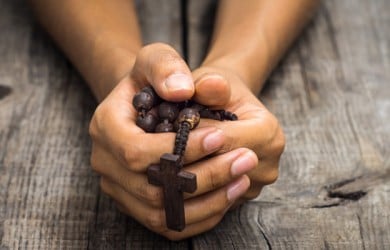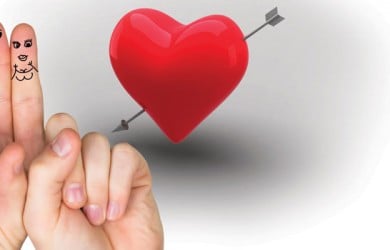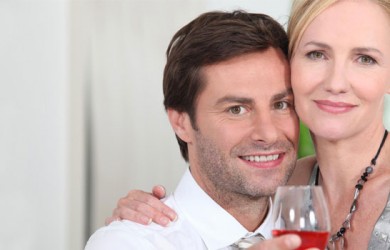 You May Also Like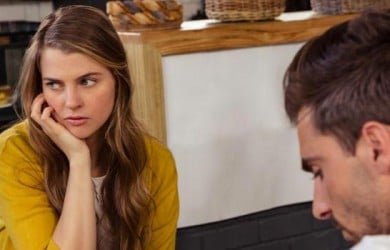 Popular Topics On Married Life