The Best Love Memes to Brighten up Your Day
Being in love is one of the most wonderful feelings a person can experience in life. It is right up there next to the first sip of morning coffee and watching Toy Story 3.
Couples reminding each other with 'I love you' messages is nice and sweet, but doing it with 'i love you' memes adds a bit of more to it.
There are only a few variations to saying "I love you." but memes about love keeps it fresh and exciting.
Nothing threatens a relationship more than boredom from repetition.
Of course, with the exception of maybe the young slut next door or online shopping, your relationship is safe.
Related Reading: 170+ Sweet Love Letters to Her From the Heart
Finding the right love memes for your partner
If you search the Internet for love memes, you'll find that there are thousands of results, most of them are very appropriate. It's like searching for a date on Tinder, so many nice choices, but very few fit perfectly with what you want.
It depends on your taste and mood. You can send a sweet love meme…
Maybe something more personal like this…
Or, something funny?
What about a tad Creepy?
But, raunchy always works…
Adding a different angle to your daily (or hourly, if you are a crazy clingy person) "I love you" with love memes will make it more entertaining.
If you say and text I love you too much, it becomes part of the background and loses its meaning. If you use memes once in a while, it becomes memorable. At least a bit more memorable, even if it doesn't, if choose the right one, it will brighten up your partner's day.
Choosing the right love meme
Now that Google God has given you the ability to find lots of different memes, the next question is which one should you choose to send. Having plenty of love and affection memes to choose from is simpler than you think, send one that fits your mood at that moment.
Your mood determines what message you want to send. A simple I love you will not be able to do that. It will not say if you miss the person, appreciate the person, or just want to have sex.
Related Reading: Cute Relationship Memes for Your Partner
Or, you can send a funny and annoying meme to show much you really love a person.
Ok, maybe it wasn't that annoying. But it does sound like a cheesy pickup line. You can go for a cute but straightforward pickup line.
Memes convey messages that most people would find hard to say (or compose) themselves. Hallmark made a fortune with that. Now that the internet is mainstream, we can just look for the perfect meme to say what we want to say at that moment.
There is no "best" love meme, but there is one that is perfect, or at the very least, near to how you feel.
(Note to Editor: Please Crop)
How often should you send love memes
They say too much of a good thing is bad.
That is normally true, but it takes a lot for anyone to get tired of love memes, especially funny love memes.
If you are in a relationship with an insensitive humorless prick/bitch, Leave. Why would you do that to yourself? Are you some kind of masochistic pervert?
Moving on, funny love memes are better than sweet love memes because more people appreciate humor than sweetness.
If it's sweetness with a bit of lust, then that's up for debate. Like this one…
Isn't that one of the funniest love memes for him? Here are some more –
Related Reading: Best Love Memes for Him
If you are a guy, there are some love memes on the internet for your girlfriend or wife too.
Finding love memes for her isn't a challenge, you just have to know what you want to say. If you don't have any cheesy message to say, then you can just search funny and romantic memes until you find one that you like.
But how often should you send it? It depends on your partner. Some would appreciate a meme flood and some wouldn't.
Start slow, and increase your frequency until you find the level that's comfortable and fun for both of you.
Why should I send sweet love memes
It's not a requirement between married couples or lovers, not like sex or communicating with each other.
An intimate relationship without sex or communication will not get very far.
But even for couples having great sex and communication, it gets stale over time. Just like how eating roast beef every day, three times a day, forever.
Memes, especially funny memes, make sweet nothings a lot more interesting. It makes communication between you and your loved interesting, even if you are not talking about anything else. It works, even for just a few minutes.
Humor or sweet stuff also brightens up your lover's day. The same applies to you when you receive it.
Sending each other funny sweet love memes at random will make your communication lively. It adds a bit of fun to your routine sweet nothings.
It doesn't take much to find a good meme for your loved one. You can even make it a challenge and compete with each other. If you can make their day better using memes, it will brighten up yours.
(Note to Editor: Please Crop)
Almost every messaging system like Facebook, Whatsapp, Viber, Skype, even Slack allows you to send images. If it can display images, then you can send memes. It is like emojis on steroids.
But why?
Related Reading: Best Love Memes for Her
At least that's according to some Justin wannabe, but be careful. Too much of a good thing can be bad.
Or, you can end up like this guy…
So be careful when sending memes. Like this blog post, you can make a coherent, nonsensical, but fun conversation out of them. Just don't overdo it. There's a limit to everything. But as to why? Because it's fun!
But really, the reason why you should share memes is that most people find it hard to put into words how they truly feel. This could be you.
In the end, this is the real reason why we send love memes to each other.
Can't argue with that!
Share this article on
Want to have a happier, healthier marriage?
If you feel disconnected or frustrated about the state of your marriage but want to avoid separation and/or divorce, the marriage.com course meant for married couples is an excellent resource to help you overcome the most challenging aspects of being married.
More On This Topic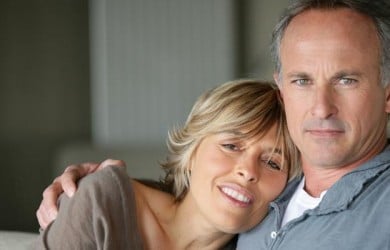 You May Also Like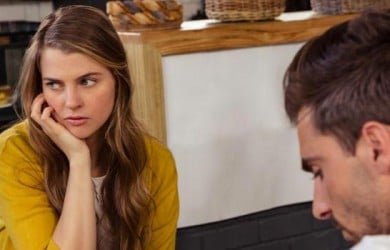 Popular Topics On Married Life