How Marriage and Happiness Can Be Enhanced With 5 Simple Activities
Marriage and happiness should in an idyllic world, spoken in happy unison. However, despite the best intentions, happiness in marriage can sometimes be at an all-time low, due to a partner's inability to see ways to operate as an individual identity, separate from their marriage. Often notions attached with a happy relationship, marriage and happiness or love are dictated by fiction.
Where to create your own happiness, you have to find a soulmate, putting your partner first and stay connected to each other across the day, in love devoid of any outside linkages, professing affection, and looking at each other with cheesy heart eyes, all the time.
That sounds romantic but in reality, is a tunned vision of marriage and happiness.
The route to finding happiness in marriage
About twenty years ago, a study was done in Northern Michigan with individuals in unhappy marriages.
The researchers interviewed these individuals twice over the course of five years.
The first interview quantified the levels of perceived unhappiness in the marriage. The follow-up study investigated whether these same individuals, assuming they had stayed with their spouse over the five-year gap, were any happier than when first studied.
The researchers found that these spouses were, in fact, happier (although, actually, the finding was that the subjects were "less unhappy.")
Why?
Because the spouses found things outside the marriage like friendships, hobbies, health pursuits to occupy them and bring them a greater sense of well-being, independent of their marriage.
When I work with couples, I ask them to identify things outside their marriage that would make them happier.
We are all responsible for our own happiness
How to be happy in a relationship?
Individuals that find happiness outside their marriage are likely to be more forgiving in their marriages and bring a positive outlook to the relationship.
Marriage and happiness can co-exist only if there is a healthy companionship, that has space for personal boundaries and respect for each other's need for downtime alone.
Some of the activities that these clients report as contributing to their sense of happiness are things like these.
Spending more time with friends
Investing time in friendships, bonding with family members or colleagues gives spouses a break from one another and promotes a sense of healthy space in a relationship. This is a crucial piece of advice for couples who want marriage and happiness to prevail in their partnership.
It is unreasonable to expect your spouse to be your sounding board, best friend, and entire support network all the time.
1. Getting into better shape and having good nutrition
Being physically fit and healthy can go a long way in maintaining the equilibrium between marriage and happiness.
It leads to a greater sense of physical intimacy, improved levels of self-confidence, and a better mood due to the release of endorphins. So, keep your marriage in shape by working out, eating a balanced, nutritious diet, and staying healthy.
2. Learning how to meditate and do yoga
Meditation and yoga help you achieve a sense of calm and composure.
Much required to get a handle on everyday stressors, and attain a work-life balance, it stands to reason that marriage and happiness will also benefit by leaps and bounds by such a simple inclusion in your routine.
3. Developing a spiritual practice
Any form of spiritual practice will be enhancing the feeling of helping others, being kind, compassionate, and practicing discipline. It is not difficult to see why it will have a spillover calming effect on marriage and happiness, in general.
4. Volunteering
Maximize the social good by helping the underprivileged, and feel a sense of purposefulness and tons of benefits in your life. When you are feeling a sense of fulfillment and long-lasting peace it is not easy to wreck marriage and happiness, or any other significant aspect of your life.
5. Keeping a gratitude journal
Life can throw you some curveballs at any given time, but no matter how tough it gets, a gratitude journal is an empowering tool to keep track of the good things in life. Writing in a gratitude journal will have a greater impact on your marriage and happiness.
This can be summed as a recipe for a happy marriage.
However, a glaring sign that partners are not taking responsibility for their own happiness is when they are jealous of their partners' engaging in activities that bring them happiness.
Also watch:

If all else fails, negotiate a fair compromise
In this case, couples will need to negotiate a fair compromise that allows both parties, particularly if they have children, to have some equal time to pursue their own hobbies and interests separate from the marriage.
The pursuit of individual happiness does not take away from our need for connection with our spouses.
It only suggests that happy people are more likely to bring out the best in others around them and that spouses who can create their own happiness will likely be more successful in finding the connection they seek in their committed partnerships than if they were to depend entirely on their spouse for their happiness.
Share this article on
Want to have a happier, healthier marriage?
If you feel disconnected or frustrated about the state of your marriage but want to avoid separation and/or divorce, the marriage.com course meant for married couples is an excellent resource to help you overcome the most challenging aspects of being married.
More On This Topic
You May Also Like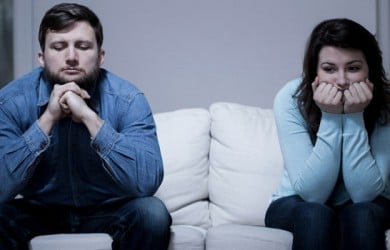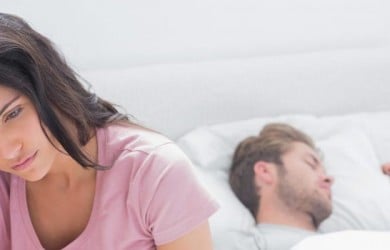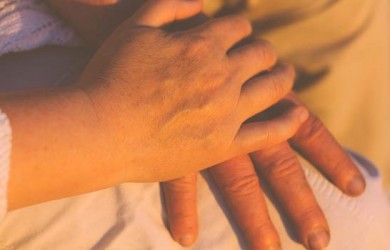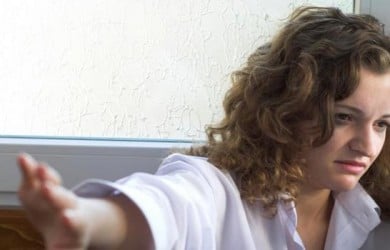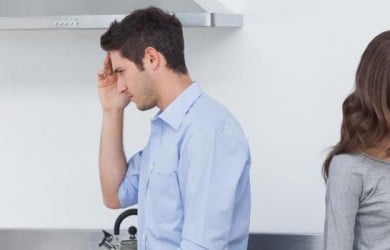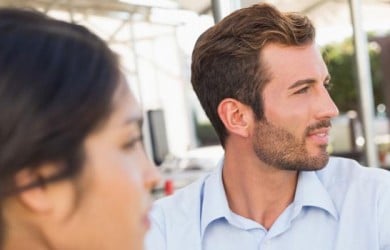 Popular Topics On Marriage Help