How to Recognize If You Are in a Psychopathic Relationship
Not to scare you but if you are in a psychopathic relationship, it's something that you need to be aware of. For your sanity and even for your safety!
While we recognize that we are not diagnosing a psychopath and to do so, you'd need professional help the last thing you want to do is to potentially be in a psychopath relationship without realizing. Because in many cases being too late in a psychopath relationship can be well and truly too late – it could be game over for you literally or metaphorically speaking.
Now that might all seem a little dramatic, so before we give you the signs that might alert you to identify whether your relationship is a psychopathic relationship or not, we should inform of how we are using the terminology 'psychopath.'
What is a psychopath?
A psychopath has no emotion, no sense of guilt, obligation or remorse, no empathy, no understanding of human values and their sense of self is hugely biased toward grandiose thinking (about themselves). They are confident, calculating, clever and can (and often do prey on human emotion).
Psychopaths know how to charm, and they know how to play people to their advantage depending on their goals which commonly are either business related goals or goals that satisfy their often twisted or perverted needs.
Not all psychopaths take lives, but some of the most heinous crimes have been carried out by a psychopath. Hollywood definitely does portray psychopaths accurately. However, there are also many regular men and women who are psychopaths – they don't all create realities worthy of being included in a horror movie, but all psychopaths have the potential to do so if they wanted to.
About 1% of the general population and 3% of business leaders are psychopaths according to a study published in Behavioral Sciences & the Law, 2010. So if you have a wildly successful but are ruthless as a boss, or partner chances are they are psychopathic.
Most 'normal' people probably would shudder to think of themselves being in a psychopathic relationship, but the problem is, some won't even know that they are!
Here are some of the signs that you are in a psychopath relationship.
No empathy
If you are in a psychopathic relationship, your partner or spouse will never, we repeat never experience your partner's empathy.
They have none. Which makes this a clear sign that you are at the very least dealing with somebody who has a behavioral disorder and may help you to understand why they can make the decisions they do without any consideration for the plight of others (especially if they are in business).
However, psychopaths are smart, they know how to emulate and manipulate human emotion, and so, it might not be easy to see whether your partner lacks in empathy at first. But over time, especially if you don't let them know you are looking out for their expression of empathy they'll surely leave you some clues.
Let them know you are looking though and they'll find a way to express it though – so it's really important that you don't let your partner know what you are looking for and over time you'll begin to see your partner's true colors.
No conscience
A psychopath will not think twice about lying, cheating, pushing boundaries, disrespecting any moral codes, breaking rules and so on.
They simply don't care because they can't care!
Sure you might be in a psychopathic relationship with a 'functioning psychopath' who has learned how to make themselves behave in a way that is accepted in society, but let's make no bones about it (pun intended) they really don't care about these morals. They are simply doing what they need to do to achieve their goals, and if you are in a psychopathic relationship, you will surely notice a few red flags when it comes to your partner's ideas and even actions morally.
An inflated sense of self-importance
This trait is very similar to the characteristics of a narcissist. However, a narcissist needs to feel important by their own standards. Whereas a psychopath just is important (according to them), and they have no standards that they want or need to live up to and no need or desire to be important. To a psychopath their self-importance is what it is – there's nothing else to it – even if it is over inflated and completely inappropriate.
If you recognize an inflated sense of self-importance in your partner, along with some of these other signs chances are you are in a psychopathic relationship.
They are charming yet uncaring
Psychopaths are charming all of the time, whereas a narcissist might eventually let their guard down and show a darker side. A psychopath can keep up the act for as long as they need to and more importantly as long as it's necessary.
Psychopaths are the epitome of the wolf in sheep's clothing.
While they may never let their guard down enough for you to notice that this is an act, you'll probably sense a coldness behind the charm, (at least over time) that will let you know (along with some of these other signs) that you could be in a psychopathic relationship.
Psychopaths are insincere
Psychopaths can be very good actors but it can be easy to see when they are insincere because they can't feel emotion like 'normal' people do, and because they can't 'care'.
This means it can be easy to see when a psychopath is insincere you just have to notice the breathing, the eye movement and read between the lines (just don't tell your partner what you are doing).
You can't emulate what you don't know that you need to emulate. Psychopaths inflated confidence combined with lack of real understanding about what it's like to 'feel' means that they will find it difficult to emulate sincerity and help you identify whether you are in a psychopathic relationship.
Evaluating your relationship
These are just a few of the signs of a psychopath – there are many more. If you are in a psychopath relationship, even if you feel 'safe' it might be worth considering whether you want to continue with the relationship or free yourself.
The chances are you are not truly getting your needs met. A psychopath certainly does not have the capacity for love or respect (even if they can pretend). If you do decide to leave though make sure that you research how to leave a psychopath relationship so that you can do so safely and also be sure to cover your tracks – including your browser history.
Share this article on
Want to have a happier, healthier marriage?
If you feel disconnected or frustrated about the state of your marriage but want to avoid separation and/or divorce, the marriage.com course meant for married couples is an excellent resource to help you overcome the most challenging aspects of being married.
More On This Topic
You May Also Like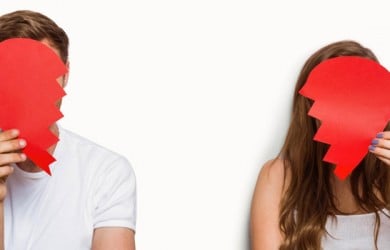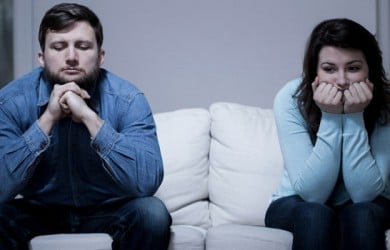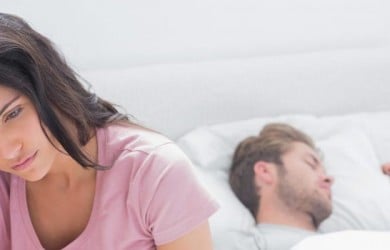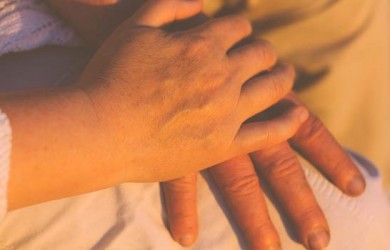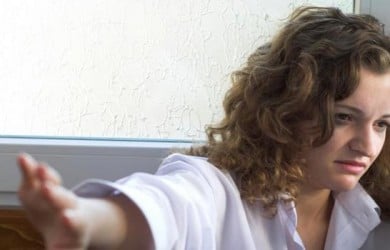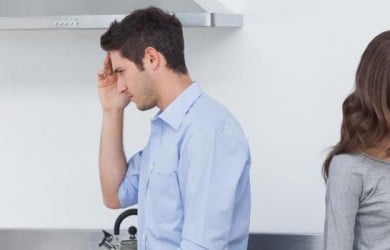 Popular Topics On Marriage Help