Warning Signs of Toxicity in a Marriage
To love and to hold, until death does us part. It usually starts with a vow. A couple declares their love to the world and lives happily ever after. Unfortunately, this is not the case for almost half of those lovers.
Divorce rates are decreasing, but it's not because of better relationships, but people are just not getting married. Modern couples are looking for signs of toxicity, trouble, and other factors that could adversely affect a long term commitment.
How about those who are already married? There are many factors why people stay together or fall apart. But these warning signs show that your relationship is going downhill.
You argue about money
When couples just started dating, they have their own money.
Each one has the final say if they wish to spend their own money on their hobbies and can afford life's little luxuries. They have their own private lives while being in a relationship with someone else. Marriage changes things. One of the most significant change is handling finances.
Sharing expenses and living arrangements can actually save money. That is if both parties are responsible people. There are a million examples of irresponsible money handling such as:
Overspending

Hiding income from your spouse

Unrecorded expenses

Misaligned priorities

Missing interest-bearing payments
If you or your spouse are arguing about any of the previously mentioned reasons and one party is shouldering the burden, then it's a sign that you're going to have problems ahead.
One party is playing a domination game
Teens love to play this game, but some people do not grow out of it and carry on as adults.
They want to control their partners. Both sexes are guilty of it. They consider their other half as possessions and only care about what they want.
They do this because they believe that the other party is lucky to have them and it's their moral responsibility to remind them of that fact. They will use psychological warfare, coercion, blackmail, violence, and other means to maintain this self-induced delusion.
There are martyrs out there who like to be treated this way. But most people would find this kind of relationship suffocating. This warning sign is a one-way ticket to divorce, jail, or a funeral.
One or both of you are repeatedly cheating
This one is pretty self-explanatory.
There are also lots of reasons why one or both partner cheats. It can range from emotional or sexual dissatisfaction up to the cheating party being simply a selfish prick. Whatever the reason, it is one sure way that you're relationship is not going to last much longer.
One or both of you does not value being in the relationship
This may also sound like Mr. Obvious, but it is deeper and more common than most people believe.
Sometimes the relationship itself is the reason why it's not being valued. This is especially true when the couple has children.
When you, your partner, or both parties spend too much time at work, things start to change. It is so gradual and the goals are so noble that people do not notice it until it's too late.
Remember there is no such thing as "enough" quality time, especially with little children.
The more time you spend doing something else, the more their resentment builds up and the less they trust you. That's why a lot of kids turn against their own parents by the time they are in their teens, but that's another topic altogether.
Young children are the most susceptible to such treatment, your partner will also feel the strain of being ignored, even if you're doing it for their sake.
People who do this lie to themselves and say that they are doing it for the family while spending less time investing in the actual relationship. They would start to spend more time " fulfilling their role" in the marriage and spend less time being married. If it goes on long enough, they start to believe in their own lives and things will start going downhill from there.
The little things
Everyone has annoying quirks.
When we live with someone, we get to see all of them. From people who don't lift up the toilet seat, steal food, messy bitches, smelly feet, and talk too much while watching TV, they will start to annoy us and on bad days little things escalate.
You'll realize you're marriage is in trouble when one or both parties lose their temper on little things. There could be other factors involved such as stress at work, PMS, hunger, hot weather, etc that might exacerbate the situation, but if it happens on a daily basis then it's a clear sign of toxicity and your relationship is in trouble.
There are times when quirks get on our nerves, but if you truly love a person, you learn to love their imperfections or learn to ignore it.
Perfection is the enemy of progress
There are a few people credited with this quote, it is one of the basic tenets of management.
It can also apply to relationships.
Living with an obsessive-compulsive unforgiving perfectionist and keeping up with them is just as suffocating as living with a person's quirks.
The main difference with this and a dominator is, they believe they are doing it for our own good.
It is a bigger problem, since tolerating quirks is about accepting the faults of our loved ones, but OC's believe that they are doing everything in the best interest of the relationship.
Warning signs are just flags that shows you're in a rocky relationship
All relationship have their ups and downs, but having a lot of warning flags is a sign of toxicity. Nobody wants to be in a stifling toxic relationship. Things can change if both partners are willing to work for the better, you can also get outside help from friends, family, or a marriage counselor.
There are also times when it's necessary to end the relationship
A poker fold is sometimes the right decision. Willingness to change is the key indicator to know if there is hope. It is always a case of action speaks louder than words. Do not expect someone to change overnight, but there should be a gradual improvement from people if they are willing to change.
It is your life, you be the judge. You, your partner, and your children will receive the rewards and consequences. Ultimately, the choice is in your hands.
Share this article on
Want to have a happier, healthier marriage?
If you feel disconnected or frustrated about the state of your marriage but want to avoid separation and/or divorce, the marriage.com course meant for married couples is an excellent resource to help you overcome the most challenging aspects of being married.
You May Also Like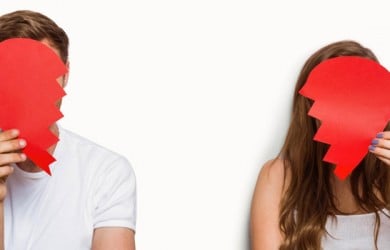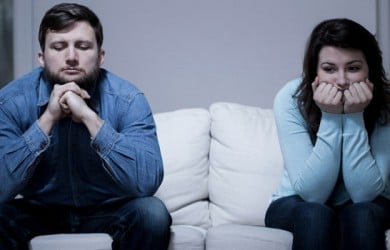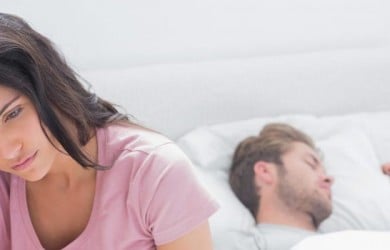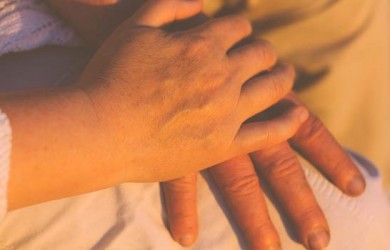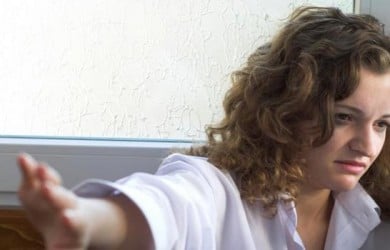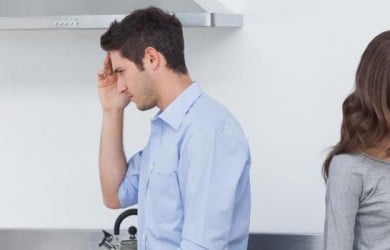 Popular Topics On Marriage Help