Narcissistic Husband Traits – Warning Signs to Look out For
Do you still remember what made you fall in love with your husband? Was it his charm or his intelligence? Maybe it's how he talks to people and how he is responsible, loving, and caring.
Whatever your reasons are, no doubt that he is a catch — don't you think? This is one of the most common scenarios of being married to a narcissist. You've read it right, for someone who is married to a narcissist; their relationship prior to marriage would seem like something out of a fairy tale — until after the wedding.
While you are slowly seeing his narcissistic husband traits, you'd, of course, want to confirm your gut feeling if the man you married is indeed a true narcissist. Don't miss these warning signs to watch out for narcissistic husband traits.
Marriage set-up: You and all about him
An average marriage would have a wife and husband to live in partnership of love, respect, and equal partnership — sorry but you won't find this if you are married to a narcissist. If you still think that love can change a person with NPD or if you think that your love is enough to endure the challenges – think again.
No person can withstand a narcissist no matter how much you love your husband because, in the end, he'll drain everything that you have even the love you have for yourself with his narcissistic husband traits.
A union between you and your narcissistic husband won't be fair and you have to expect that because everything will revolve around him and not you. Should you steal the credit or limelight away from your spouse – be ready for an argument.
Aside from the fact that your husband doesn't think of anyone else but him, there also some other warning signs about the narcissistic husband traits that you will need to watch out for.
11 warning signs that you're married to a narcissist
If you are still in denial that your partner has narcissistic husband traits, well, here are some of his traits that you need to be ready for.
A person with NPD or Narcissistic Personality Disorder will have a history abnormal to violent behaviors. He may come up to you with dozens of excuses why he has these violent pasts or he might start blaming his exes while playing the victim or circumstances. Sometimes, it is also good to do a little research before believing him.
You're married to a narcissist if he feels too entitled to the point where he exaggerates achievements and talents. He may claim that he has a degree from different courses or he has a high IQ or that he has been recognized by big companies for his work.
He may start creating little stories to grand boasting about outstanding achievements whenever there are people listening.
A narcissist can never really love their children. Rather they would view them as competition or as little robots that he can manipulate to think like him or to do things according to his standards. Until these children grow up, he'll try to manipulate how they would live their lives too.
Narcissistic husband traits include supreme arrogance. He will show his arrogance in his actions, his comments about other people and even how he talks. A narcissistic person will also show his arrogance on how he treats you emotionally, financially and even sexually.
Does your man hate it when you reach success or once you have done something that he can't? Does he compete with you with everything from attention, love, and even credits? If your husband grabs credits and shows these signs, he's definitely a narcissist.
It's always good to be positive with your future because it only means that you're motivated and have plans but a narcissist is different.

He doesn't just dream of the future; he claims his fantasies such as being a powerful, special, and somewhat capable of being the boss even if he isn't. It can start with small lies like being the favorite in his work to being the boss even if it were not true.

A person with NPD feeds on constant admiration and constant praise. For him, people should see his efforts for being a good husband, father and just see him as superior and admirable. If one neglects his effort, he can, like a spoiled brat start a tantrum or be aggressive. He lives to be praised and loved.
NPD can affect how you see yourself.

This means that when you are married to one, you'll see how entitled he is, you'll see how he sees himself as "unique", "blessed", and "gifted". He may even tag himself as special, a legend, or a master. This isn't a joke for them, it's their reality.

A narcissistic husband will always point out how much you and your children owe him. If you make a mistake, you'll end up being accused of someone who doesn't know how to value his hard work. He extends his way to do favors for people and in turn, can use these favors for his own good when he needs them.
A narcissist can never empathize with anyone they love or do they even know how to love? A narcissist will just use whoever is important to him regardless if that person is his wife or children. It doesn't matter if he would belittle them or make them feel like the worst as long as he can get something from this.
Lastly, narcissistic husband traits include belittling the people around him instead of lifting them up. Slowly, he would creep his way into your psychological health and destroy it. From accusing you of being worthless without him to pointing out how incompetent you are – you'll bound to lose all your self-confidence and self-esteem.
Where do you go from here?
Once you are aware of your narcissistic husband traits, what do you do and where do you go from there? It's given to still have hope that your husband will change especially if you really love your husband but make sure that you leave something for yourself too.
Make sure that you are always ready to move on without him once everything gets out of hand. Remember that you need to be strong physically, psychologically and emotionally to survive being married to a narcissist.
Share this article on
Want to have a happier, healthier marriage?
If you feel disconnected or frustrated about the state of your marriage but want to avoid separation and/or divorce, the marriage.com course meant for married couples is an excellent resource to help you overcome the most challenging aspects of being married.
Learn More On This Topic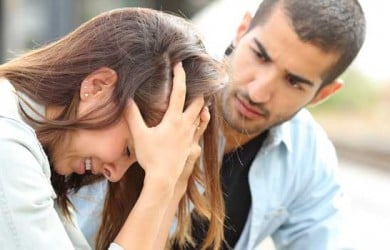 You May Also Like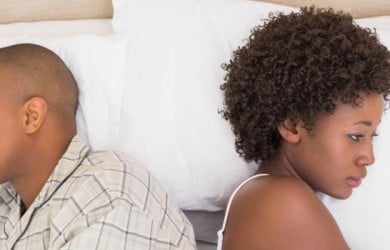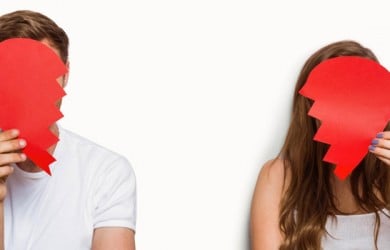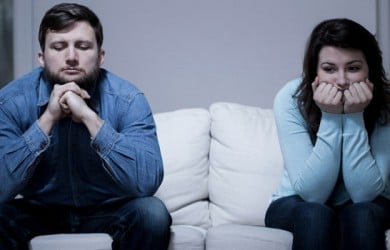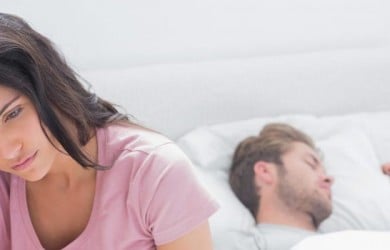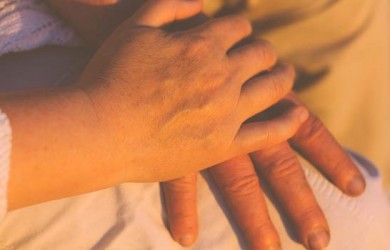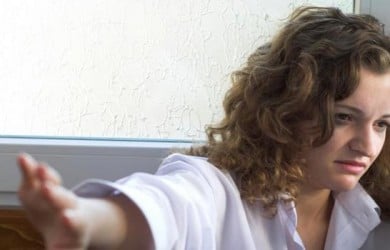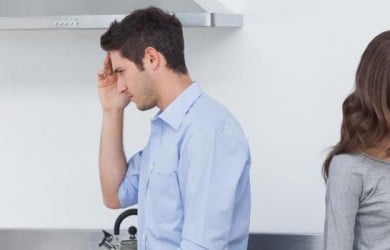 Popular Topics On Marriage Help