11 Telling Signs of Panic Attacks in Teens & How to Handle It
The tumultuous teenage years are marked by a whirlwind of emotions, growth, and discovery. Amidst this backdrop, a concerning trend has emerged: an increasing number of teens experiencing panic attacks.
These intense bouts of fear and anxiety can strike without warning, leaving the affected individual feeling overwhelmed and, at times, debilitated.
The causes of panic attacks in teens are multifaceted, ranging from hormonal changes and academic pressures to the challenges of social integration. Recognizing the signs is crucial, as early intervention can make a significant difference in a teen's well-being.
Moreover, understanding the triggers and effective coping strategies can empower both teens and their caregivers to deal with these challenging issues.
What is a panic attack?
A panic attack is a sudden episode of intense fear and anxiety that triggers severe physical reactions, even when there's no real danger or apparent cause. It can feel as though you're losing control, having a heart attack, or even dying.
The experience is overwhelming and can appear out of the blue or be triggered by specific situations. While panic attacks themselves are not life-threatening, they can be deeply distressing, leading individuals to avoid places or situations they associate with these episodes.
Understanding and seeking treatment can significantly improve one's quality of life.
What causes panic attacks in teens?
Panic attacks in teens can arise from a combination of biological, environmental, and psychological factors. Here are four primary causes:
Adolescence is a period of rapid physical and emotional transformation. One of the most significant changes is the surge of hormones that course through a teenager's body.
These hormonal shifts can intensify emotions, sometimes leading to teenage panic attack symptoms. The unpredictability of these emotions can make it challenging for teens to cope, especially when faced with stressful situations.
Stress and external pressures
The question, 'Can stress cause panic attacks,' is especially pertinent during the teenage years. High school demands, peer pressure, social dynamics, and the looming transition to adulthood can be overwhelming sources of stress.
The constant pressure to perform academically, socially, and even at home can push some teens to their emotional limits, triggering a panic attack.
Past trauma and childhood experiences
Not all triggers for panic attacks originate during the teenage years. Some teens might have experienced childhood panic attacks or other traumatic events when they were younger.
These past experiences can create a foundation of anxiety that gets exacerbated during the tumultuous teenage years.
Environmental and situational triggers
Sometimes, specific environments or situations can act as catalysts for panic attacks. It could be a crowded place, a reminder of a past traumatic event, or even the pressure of an upcoming exam. Recognizing the signs of a panic attack in such situations is vital.
By understanding what triggers an episode, teens and their caregivers can develop strategies to avoid or cope with these triggers, minimizing the risk of future attacks.
11 signs of panic attack in teens
Understanding these signs is crucial to providing the necessary support and intervention when panic attacks in teens occur.
1. Intense fear or terror
One of the hallmark signs of panic attacks in teens is a sudden and overwhelming sense of fear or terror. This emotion can emerge without any apparent reason, making the teen feel as though they're facing an immediate threat, even when there's no actual danger present.
2. Rapid heartbeat
When panic attacks in teens occur, a racing heart is often one of the first symptoms. The sensation of a pounding heart can be so pronounced that it becomes a source of further anxiety, with the teen becoming hyper-aware of their heartbeat.
3. Shortness of breath
During panic attacks in teens, the feeling of being unable to breathe adequately or a sensation of suffocation can be particularly distressing. This shortness of breath can make them feel trapped, amplifying the panic.
4. Trembling or shaking
Another physical manifestation of panic attacks in teens is uncontrollable trembling or shaking. This symptom can be especially concerning if it happens in social situations, leading to embarrassment or further stress.
5. Chest pain or discomfort
Panic attacks in teens can sometimes be accompanied by chest pain or a tightness in the chest area. This sensation can be so intense and frightening that some might mistake it for a heart-related issue.
The pain, often described as a pressing or squeezing feeling, can heighten the fear and confusion during the episode.
6. Feeling of choking
Some teens describe a choking sensation during their panic attacks, likening it to an invisible hand tightening around their throat. This feeling, combined with shortness of breath, can make the experience even more terrifying, creating a sense of being trapped or confined.
7. Nausea or stomach cramps
Panic attacks in teens can also affect the digestive system, leading to feelings of nausea or even sharp, debilitating stomach cramps. These physical symptoms further complicate their distress, making it challenging to discern the cause of their discomfort.
8. Dizziness or lightheadedness
During panic attacks in teens, they might feel dizzy, as if the world is spinning around them, or as if they're about to faint. This sensation can be profoundly disorienting, adding to the overwhelming feeling of losing control and vulnerability.
9. Fear of losing control
A pervasive, haunting thought during panic attacks in teens is the intense fear of losing control or the terrifying belief of going crazy. This mental symptom can be one of the most distressing, as it directly challenges their understanding of themselves and their grip on reality.
10. Numbness or tingling sensations
Some teens, during their panic attacks, experience a startling numbness or tingling sensation, especially in their extremities like hands and feet. This unexpected physical sensation can heighten their alarm, making them question their overall well-being.
11. Feeling detached from reality
During panic attacks in teens, they might feel eerily detached from their surroundings, as if they're floating or observing things from a distant perspective outside their body. This sense of derealization, where the world seems unreal, can be deeply unsettling and disconcerting.
The paper lists thirteen symptoms identified by DSM-IV as panic symptoms, including derealization (feelings of unreality) and depersonalization (being detached from oneself).
7 ways parents help a teen dealing with panic attacks
Supporting a teen dealing with panic attacks requires patience, understanding, and proactive involvement. By being informed and compassionate, parents can play a pivotal role in helping their teens navigate these challenging episodes.
1. Open communication and understanding
The first step in helping a teen dealing with panic attacks is building an environment of open communication.
Parents should encourage their teens to talk about their feelings and experiences without fear of judgment. By actively listening and showing empathy, parents can make their teens feel understood and supported.
2. Educate themselves about panic attacks
Understanding what a panic attack is and what it feels like can make a world of difference.
Parents should educate themselves about the symptoms, triggers, and coping mechanisms. This knowledge will not only help them recognize when their teen is having an attack but also equip them to provide immediate assistance.
3. Seek professional help
If panic attacks become frequent or particularly distressing, it might be time to consult a mental health professional. Therapists or counselors who specialize in anxiety disorders can offer valuable insights, coping strategies, and therapeutic interventions tailored to the teen's needs.
4. Practice grounding techniques together
Grounding techniques, such as deep breathing exercises, mindfulness, or the 5-4-3-2-1 method (identifying five things you can see, four you can touch, three you can hear, two you can smell, and one you can taste), can be effective in managing panic attacks.
Parents can learn these techniques and practice them with their teens, making them feel more secure and less isolated during an episode as shown in this video:
5. Avoid invalidating their feelings
It's essential for parents to avoid phrases like "just calm down" or "it's all in your head." Such statements can make the teen feel invalidated or misunderstood. Instead, parents should acknowledge the intensity of the experience and reassure their teens that they're there to support them.
6. Create a safe space
Having a designated "safe space" at home where the teen can retreat during or after a panic attack can be comforting. This space should be quiet, dimly lit, and equipped with comforting items like soft blankets, calming music, or soothing scents.
7. Stay involved in their life
Parents should make an effort to stay involved in their teen's daily life, understanding their routines, friends, and potential stressors. By being aware of significant changes or potential triggers, parents can anticipate situations that might induce anxiety and work with their teens to develop coping strategies.
FAQs
Panic disorder is a condition that raises many questions due to its complex nature and the profound impact it can have on an individual's life. Here, we address some frequently asked questions about this disorder.
Is panic disorder treatable?
Yes, panic disorder is treatable. Various therapeutic approaches, including cognitive-behavioral therapy and medication, have proven effective. Early intervention and a comprehensive treatment plan tailored to the individual can significantly reduce the frequency and severity of panic attacks and improve overall quality of life.
What is the age limit for panic disorder?
Panic disorder can manifest at any age, but it most commonly begins in late adolescence or early adulthood. However, it's worth noting that children can also experience what causes a panic attack.
The onset after the age of 50 is less common but not unheard of. Early detection and intervention can lead to better outcomes, regardless of age.
Can a person with panic disorder live a normal life?
Absolutely. With the right treatment and support, many individuals with panic disorder can manage their symptoms effectively.
While they might experience challenges related to their condition, they can engage in regular activities, maintain relationships, and pursue careers. Understanding what is a panic attack and learning coping strategies are crucial steps towards leading a fulfilling life.
How serious is panic disorder?
Panic disorder is a serious mental health condition. The intensity of panic attacks can be overwhelming, leading to physical symptoms and a profound sense of dread.
If untreated, it can result in complications like the development of phobias, avoidance of social situations, or even depression. It's essential to seek professional help if one suspects they have panic disorder.
What is the prognosis for panic disorder?
The prognosis for panic disorder is generally favorable with appropriate treatment. Many individuals experience a significant reduction in symptoms or even full remission. Continuous therapy, lifestyle adjustments, and sometimes medication can help manage the disorder effectively, allowing individuals to lead productive lives.
Key takeaways
Recognizing the signs of panic attacks in teenagers is crucial for their well-being and emotional health. Adolescence can be a challenging period, marked by stress and emotional turbulence, making it essential for parents, educators, and caregivers to be vigilant.
The eleven signs discussed in this article, ranging from sudden intense fear to physical symptoms like chest pain and trembling, provide valuable insights into identifying panic attacks in teens.
Equally important is the knowledge of how to handle these situations. Open communication, offering emotional support, and teaching coping strategies are essential steps. Professional help from therapists or counselors can be invaluable in providing the necessary guidance for both teens and their families.
By understanding these signs and taking appropriate action, we can create a supportive environment where teenagers can navigate their panic attacks and emerge stronger and more resilient.
Share this article on
Want to have a happier, healthier marriage?
If you feel disconnected or frustrated about the state of your marriage but want to avoid separation and/or divorce, the marriage.com course meant for married couples is an excellent resource to help you overcome the most challenging aspects of being married.
You May Also Like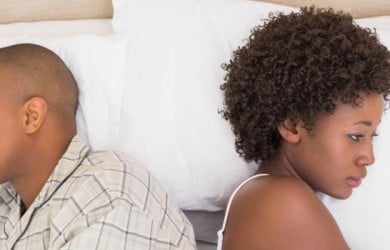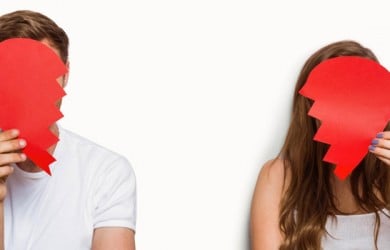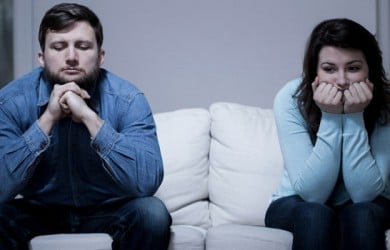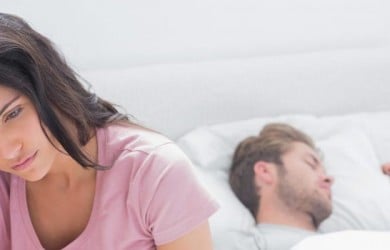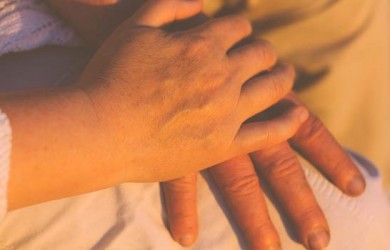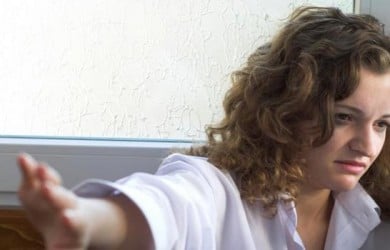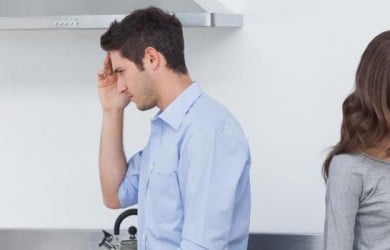 Popular Topics On Marriage Help