11 Signs of an Overbearing Mother & Ways to Deal
Dealing with an overbearing mother can be a challenging and emotionally draining experience. While mothers undoubtedly play a significant role in shaping our lives, an excessively controlling or intrusive parenting style can leave us feeling suffocated and misunderstood.
If you find yourself constantly in a barrage of unsolicited advice, strict expectations, or a lack of personal boundaries, you are not alone.
Know the signs of an overbearing mother and find compassionate insights on how to cope with this complex relationship, understanding, and self-care for those facing this situation.
Define overbearing mother
An overbearing mother meaning is one who exhibits excessively controlling, dominating, and intrusive behavior toward her children. She may constantly impose her opinions, desires, and expectations on them, often disregarding their individual needs and preferences.
The overbearing definition in mothers is when they struggle to respect personal boundaries, frequently intervening in their children's lives even when unwelcome. Their actions, though well-intentioned, can leave their children feeling suffocated, disempowered, and emotionally drained.
The overbearing mother may find it challenging to let go and allow her children to make their own choices and decisions, hindering their autonomy and growth.
Understanding the signs of this behavior is crucial to navigate the relationship effectively with compassion and communication.
11 signs of an overbearing mother
An overbearing mother can have a significant impact on her children's lives, shaping their experiences, self-esteem, and emotional well-being.
Recognizing the signs of overbearing behavior is essential to understand and cope with the challenges that may arise. Below are 11 common signs of an overbearing mother:
1. Excessive control
An overbearing mother tends to exert an excessive amount of control over her children's lives. She may micromanage their daily activities, making decisions on their behalf without considering their opinions or desires.
This control can extend to various aspects, such as academics, friendships, hobbies, and even romantic relationships.
2. Constant criticism
Too much negative criticism is one of the common overbearing mother examples we can find.
Instead of offering constructive feedback, an overbearing mother often criticizes her children relentlessly. This constant stream of negative comments can erode their self-esteem and create a sense of inadequacy.
3. Lack of boundaries
Overbearing mothers may struggle to respect personal boundaries, frequently intruding on their children's privacy. They may insist on knowing every detail of their children's lives and get involved in matters that are meant to be private.
4. Emotional manipulation
Emotional manipulation is another telltale sign of an overbearing mother. She may use guilt, emotional outbursts, or other tactics to sway her children's decisions or make them feel responsible for her emotions.
5. Intrusive parenting
An overbearing mother may have difficulty letting her children become independent. Even as they grow older, she may insist on controlling their choices, leading to an unhealthy dependence on her.
6. Living vicariously
Some overbearing mothers project their unfulfilled dreams and aspirations onto their children. They might push their kids into pursuing activities or careers that align with the mother's desires rather than respecting the child's individual interests.
7. Overprotective nature
While protectiveness is natural, overbearing mothers take it to the extreme. They might become excessively anxious about their children's safety and limit their freedom, hindering their personal growth.
8. Difficulty handling criticism
An overbearing mother may struggle to accept any criticism or disagreement from her children. She may become defensive or dismissive when confronted, making open communication challenging.
9. Conditional love
In some cases, an overbearing mother's love may feel conditional on her children meeting her expectations. This can lead to a sense of insecurity and pressure to constantly seek approval.
10. Overemphasis on achievement
Overbearing mothers may place an overwhelming emphasis on achievement and success. This could lead to children feeling that their worth is solely determined by their accomplishments, developing a fear of failure and perfectionism.
11. Emotional distance
Paradoxically, an overbearing mother's controlling behavior can create emotional distance between her and her children. As children feel suffocated, they might withdraw emotionally to protect themselves from constant intrusion.
5 effects of having an overbearing mother
Having an overbearing mother can have significant and lasting effects on a person's emotional, psychological, and social development.
While a mother's love and guidance are essential for a child's growth, excessive control, and intrusiveness can lead to several negative outcomes.
Here are 5 potential effects of an overbearing mother that can impact an individual's life:
1. Low self-esteem
Constant criticism and high expectations from an overbearing mother can lead to low self-esteem. Children may develop a sense of inadequacy and feel like they can never live up to their mother's standards.
This lack of self-confidence can hinder their ability to take risks, set goals, and assert themselves later in life.
2. Difficulty establishing boundaries
Growing up with an overbearing mother can make it challenging for individuals to establish healthy boundaries.
They may struggle to assert their needs and opinions, fearing disapproval or rejection. As a result, they might find themselves in unhealthy relationships, both personal and professional, as they have difficulty saying "no" and standing up for themselves.
3. Anxiety and perfectionism
The constant pressure to meet their mother's expectations can lead to anxiety and perfectionism. These individuals may become hyper-vigilant about avoiding mistakes and seeking approval, which can be mentally and emotionally draining.
4. Lack of independence
Overbearing mothers tend to be highly controlling, making decisions on behalf of their children even as they grow older.
This overinvolvement can inhibit a child's ability to develop independence and self-reliance. As adults, they may struggle to make choices and feel dependent on others for validation and guidance.
5. Difficulty in expressing emotions
Children raised by overbearing mothers may learn to suppress their emotions to avoid conflict or disapproval. They might have difficulty identifying and expressing their feelings, which can lead to emotional detachment and challenges in forming intimate relationships.
The video discusses an overbearing parenting style and the downstream effects it could have. Have a look:
How to deal with an overbearing mother: 7 ways
Dealing with an overbearing mother can be challenging, as it involves finding a balance between maintaining a healthy relationship and establishing personal boundaries. Here are 7 ways to cope with this situation:
1. Communication is key
Start by having an open and honest conversation with your mother about how you feel. Choose a calm and relaxed moment to express your thoughts and emotions without being confrontational.
Use "I" statements to avoid sounding accusatory. For example, say, "I feel overwhelmed when you constantly monitor my decisions" instead of "You're always controlling my life."
2. Set boundaries
Establish clear boundaries and be assertive in enforcing them. Let your mother know what behaviors are acceptable and what makes you uncomfortable. Respectfully decline any unwanted interference and stand firm when these boundaries are challenged.
3. Be empathetic
Try to understand your mother's perspective and the reasons behind her overbearing behavior. Sometimes, it might be driven by concern and love. Being empathetic can help you find common ground and a more understanding relationship.
4. Seek support
Talk to friends or other family members who might have dealt with similar situations. Their experiences and advice can offer valuable insights and emotional support.
If the situation becomes overwhelming, consider seeking guidance from a therapist or counselor who specializes in family.
5. Practice self-care
Focus on your well-being and prioritize self-care. Engage in activities that bring you joy and relaxation. Setting aside time for yourself can help reduce stress and give you the strength to cope with overbearing behavior.
6. Offer compromise
Look for a middle ground where you can accommodate your mother's concerns without compromising your independence. This might involve reassuring her about your decisions or updating her regularly about your plans without feeling controlled.
7. Distance when necessary
In extreme cases where the overbearing behavior persists despite your efforts, it may be necessary to create some distance.
Taking a temporary step back from the relationship can provide both you and your mother with the space needed to reassess the issue and find a healthier way to interact.
Commonly asked questions
Check out these questions on what does it mean to be overbearing and what else we can do to deal with an overbearing mother. Discover insights into her behavior, toxicity, potential reasons, and effective ways to set boundaries without causing conflict.
What is an overbearing, overprotective mother?
An overbearing overprotective mother is a parent who excessively controls and intervenes in their child's life, often out of concern for their safety and well-being.
This behavior can lead to feelings of suffocation and restriction for the child, affecting their personal growth and independence.
Is an overbearing mother toxic?
Yes, an overbearing mother can exhibit toxic traits. While her intentions may be rooted in love and protection, her excessive control and lack of respect for boundaries can negatively impact the child's emotional and psychological development.
What are some potential reasons behind an overbearing mother's behavior?
An overbearing mother's behavior may stem from various factors. She might be driven by an overwhelming fear of her child getting hurt or facing adversity. Unresolved personal issues, such as feelings of inadequacy or insecurity, can lead her to exert excessive control.
Past traumas and difficult experiences might also influence her need to protect her child excessively. Furthermore, an overbearing mother may seek validation and derive a sense of power from controlling her child's life.
How can I set boundaries with my overbearing mother without causing conflict?
Setting boundaries with an overbearing mother requires clear communication, assertiveness, and empathy.
Express your needs calmly and respectfully, be consistent in reinforcing boundaries, and seek professional support if necessary. Understanding her perspective and concerns can also help navigate the conversation effectively.
Toward constructive motherhood
Dealing with an overbearing mother can be challenging, but establishing healthy boundaries and open communication can lead to a more balanced relationship. Recognizing the reasons behind her behavior can help create empathy and pave the way for a healthier and more supportive parent-child relationship.
Share this article on
Want to have a happier, healthier marriage?
If you feel disconnected or frustrated about the state of your marriage but want to avoid separation and/or divorce, the marriage.com course meant for married couples is an excellent resource to help you overcome the most challenging aspects of being married.
You May Also Like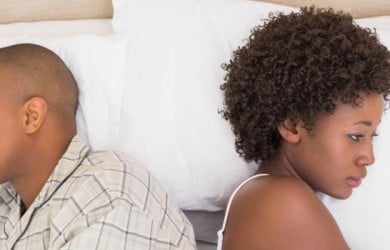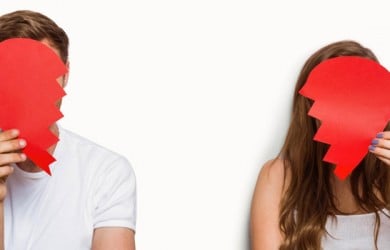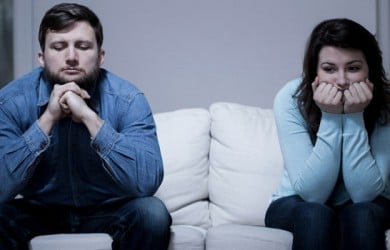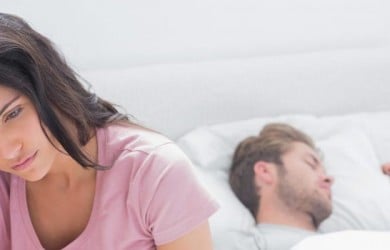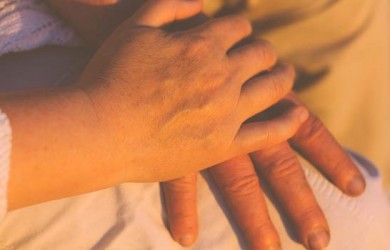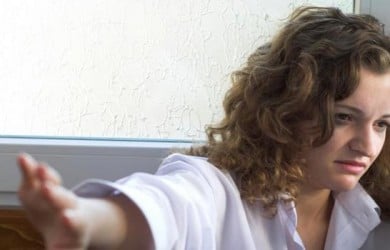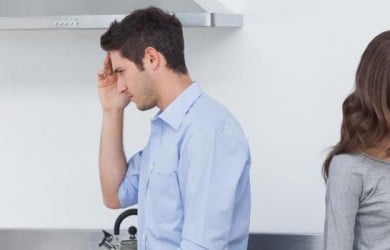 Popular Topics On Marriage Help