Narcissistic Marriage Problems — When Everything Is All About Your Spouse
When you see someone who is too concerned about their looks and is rather really self-absorbed, we often call this person a narcissist due to the popularization of the word but it's not really the right term.
Narcissistic Personality Disorder or NPD is no joke or just a simple term to describe someone who loves looking grand and expensive. A true narcissist will turn your world around especially when you are married to one.
Narcissistic marriage problems are more common than you think and this has got everyone thinking, "How is it like to have a spouse who has NPD?"
Are you married to a narcissist?
Masks off! Now that you are married, it's time to see the real personality of your spouse. Expect those not-so-good traits to show like snoring, messing up the house, and unwillingness to clean — these are normal things that you'd expect right?
However, for those who have just married a narcissist, this isn't what they'd expect rather a totally different person than the man or woman that they learned to love and respect – the real person they married has a personality disorder and a very destructive one.
Common narcissistic marriage problems
We all have an idea how a narcissist lies, manipulates, and lives in false image of splendor but what about the most common narcissist marriage problems? For those who are just starting their life together as a married couple with their narcissist partners, here are some of the most common problems to expect.
1. Extreme jealousy
A narcissist wants to have all the attention and love of the people around them. Aside from this, a narcissist spouse won't let anyone be better, be smarter or anyone who has more capabilities than they have.
This can cause jealousy bouts that can cause extreme arguments and blaming you for flirting or not being a faithful spouse. If possible, all competition should be eliminated.
Deep inside a narcissist fears that there is someone more out there that's why extreme jealousy is so common.
2. Total control
A narcissist will want to control you because they need to feel the power to control everyone around them.
There can be many methods that will be used to manipulate you will such as arguments, blaming, sweet words and gestures and if that doesn't work out, a person with NPD will control you using guilt. Your weakness is a narcissist's strength and opportunity.
3. Spouse vs children
A normal parent would put their children first before anything else in world but not a narcissist parent. A child is either another trophy to control or a competition that will get in their way of being the center of attention.
You'll start to get drained by how your spouse would compete with the children or how tactics would be used to get them to think like a narcissist.
4. All the credit goes to…
Narcissistic marriage problems would always include this one. When you do something, expect your spouse to get the credit. Not you or your children will have the right to take it away from them. No one is better than a narcissistic spouse because if you try to be better you'll just trigger an episode of debate, harsh words, and aggression.
Narcissistic abuse
One of the most alarming problems that one is to face when married to a narcissist partner is abuse. It's different from the common narcissistic marriage problems because these are already considered as abuse and can be grounds for divorce and even criminal liabilities should you sue and ask for help.
Identify the signs and know that you are already being abused and then take action. Abuse isn't just about physically being hurt it's about many things such as:
1. Verbal abuse
Verbal abuse is the most common aggression that a narcissist will use to control and intimidate a spouse. This will include belittling you, bullying even in front of other people, accusations without any basis, blaming you about everything that a narcissist hates, shaming you without remorse, demanding and ordering you around.
These are just some of the things that can even be done on a daily basis coupled with threats and rage when you're into a heated argument.
2. You are termed as overly sensitive
You are already being abused when you are being manipulated to whatever your narcissist spouse wants to the point where everyone will believe them and will shrug you off as being overly sensitive.
From charm to false promises to guilt tripping you into getting his way and many more. This is because a person with NPD can show the world a whole different personality, someone lovable and charming, responsible and the perfect husband — a mask for everyone to see.
3. Emotional blackmail
Withholding your rights such as food, money, even the love of your kids when you don't do what your spouse says. Same as how your spouse would blackmail you emotionally just to take control of you.
4. Physical abuse
Sadly, aside from the verbal abuse, physical abuse may also be present such as throwing things at you, destroying your personal belongings, burning your clothes and can even lead to hitting you.
Why it's important to seek help
At first when you see signs that you have a narcissist spouse, you should already consider getting help. Talk to your spouse and see if they are willing to get any aid and then compromise.
If you see that your spouse won't do it, maybe it's a sign that you should already seek help on your own. It's important to do this early in the relationship so the narcissist spouse won't take control of your life and you can move on from this abusive relationship.
You have to remember that narcissistic marriage problems might be simple and can be controlled at first but if you tolerate this long enough, expect it to escalate into an abusive narcissistic marriage that won't just make you trapped and abused but will have a long lasting psychological effect not just to you but your children as well.
Share this article on
Want to have a happier, healthier marriage?
If you feel disconnected or frustrated about the state of your marriage but want to avoid separation and/or divorce, the marriage.com course meant for married couples is an excellent resource to help you overcome the most challenging aspects of being married.
More On This Topic
You May Also Like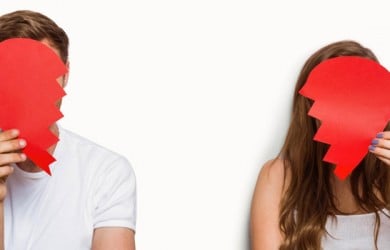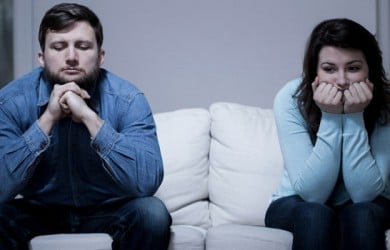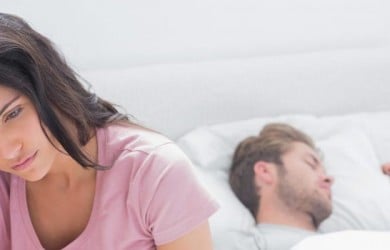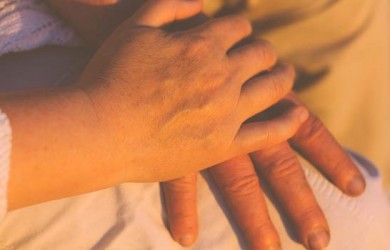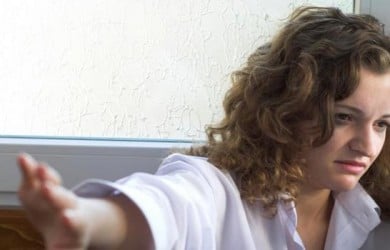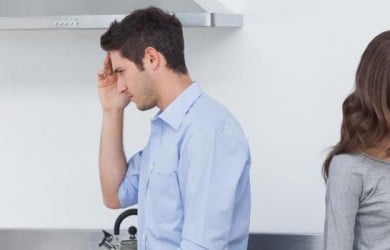 Popular Topics On Marriage Help