7 Effects of Being Married to a Narcissist – Ready Reckoners
The effects of being married to a narcissist are significant and can take a toll on the way one lives.
Being married to a narcissist means that you are prone to be lied to, devalued, and worse, abused. Recovering from a marriage to a narcissist is difficult, but it is possible. The coping strategies in this article may help.
It's not going to be easy
Recovering from a divorce or a relationship is not easy.
But recovering from being married to a narcissist is even more difficult. It may be more challenging to recover from a narcissistic relationship compared to a healthy relationship often because of the trust issues that will be raised.
It is difficult to reflect back on a relationship with a narcissist; one can't help but ask, "was everything just a lie?"
You may well have dismissed all of the tell-tale signs; you may have ignored the red flags because you loved your spouse.
The magnitude of your situation and realization that it could have been avoided could bring on a massive wave of feelings related to self-blame and self-deprecation because you allowed yourself to be fooled by the narcissist.
But you are not alone; this is a typical response to being married to a narcissist. The first step to recovery is to acknowledge this reaction, as mentioned hereon.
Effects of being married to a narcissist
1. You might question your sanity
You may form a sense of doubt about the integrity of the friends and family of your narcissistic spouse which can be difficult if there are children or mutual friendships between you.
2. You begin to gain a feeling of loneliness
You can't trust your significant other, so how can you form a new relationship?
You do not feel any worth. You start to lose your confidence when it comes to your own decision making.
3. You begin to lose enthusiasm
You start to lose that cheerful feeling for accomplishing any difficult task. You may begin to feel as if you owe all of your successes to the narcissist if you are still in the relationship.
4. You give in to whatever the narcissist demands
You can also begin experiencing the dissonance between your wants and needs versus other people's – such as the narcissist.
Perhaps you have become accustomed to giving in to the narcissist's demands. During recovery, you will learn to shift away from that mindset, which can be difficult.
5. You'll probably be more aware of your faults even the ones that don't exist
Your very own contributions were devalued, and so you might continue to devalue them.
You'll probably be more aware of your faults and mistakes, even the ones that don't exist. You are used to molding yourself to fit your narcissist's demands, which has now become a habit.
It will take time and effort to retrain yourself to find yourself again. You are likely to have forgotten how to meet your own needs or put yourself first.
6. Trust issues
Your ability to trust others or yourself is likely to be extremely low.
7. A narcissist will have exercised control over you
The long-term effects of being married to a narcissist can leave you feeling disempowered in a number of ways. It can be a traumatic experience.
Steps to recover
As with any traumatic experience, you can recover.
It will take willpower and a strong sense of determination to do so, but you can recover from the effects of being married to a narcissist.
Here are a few tips to help you along the way
Forgive yourself
The first step to recovery is forgiving yourself.
When you forgive yourself, you give yourself the opportunity and freedom to move forward in your life, which is your right. It was what it was and now it's safe to let go and forgive yourself. Remember, it wasn't your fault.
Do not generalize
Even if you do not get into a new relationship following a divorce from a narcissistic spouse, it is easy to start to make sweeping statements or hold generalistic beliefs such as; "all men/women are abusive" or "all men/women are manipulators."
It's important to notice when this happens, and best to take a step back and remind yourself that one bad experience shouldn't destroy any of your chances to free yourself from a bitter heart.
Detox your mind through mindfulness
When you lived within the bounds of a narcissistic partner, all of your efforts and achievements may have been directed toward pleasing them.
Detox your mind by letting go of all of the toxicity brought about by your relationship with a narcissist.
Do your very best to release all of the pain and finally breathe on your own. A method you can use is mindfulness.
Mindfulness means bringing to your attention and accepting one's feelings thoughts and bodily sensations into the present moment. This is a therapeutic method to start letting go of your past painful experience.
You can begin your journey to mindfulness by keeping a journal and practicing meditation.
It can be tough because it might reopen some wounds that you would prefer to keep buried but buried wounds still cause harm, it's better to dig it out and heal properly. If you do feel the need to cry, then cry. If you feel the need to be angry, be angry.
"As time goes on, you'll understand. What lasts, lasts; what doesn't, doesn't. Time solves most things. And what time can't solve, you have to solve yourself." ― Haruki Murakami
These are emotions that you need to release and they will pass. Let them go.
Share this article on
Want to have a happier, healthier marriage?
If you feel disconnected or frustrated about the state of your marriage but want to avoid separation and/or divorce, the marriage.com course meant for married couples is an excellent resource to help you overcome the most challenging aspects of being married.
You May Also Like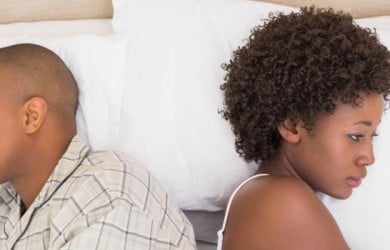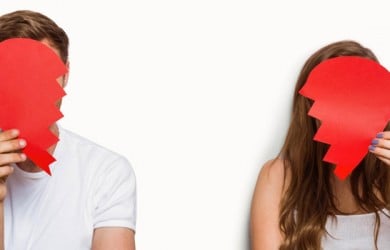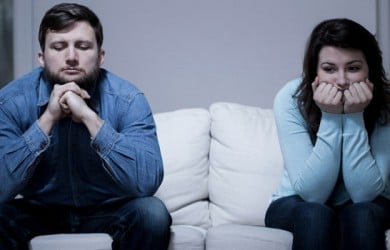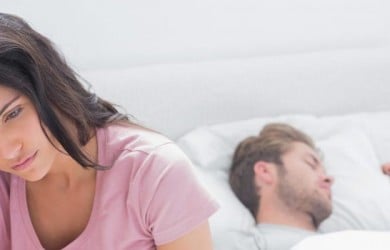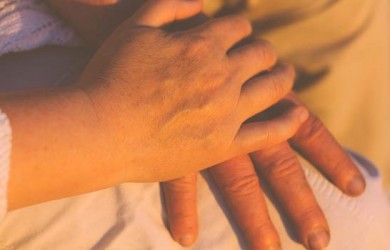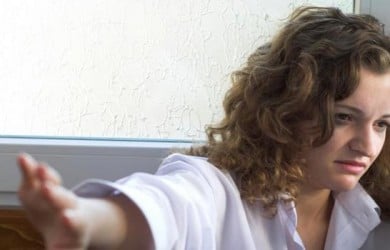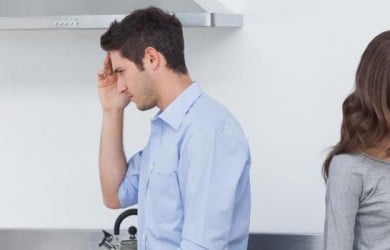 Popular Topics On Marriage Help