12 Ways of Loving Someone With OCPD
Have you ever heard the term, OCPD, or obsessive-compulsive personality disorder? Maybe you know a bit about it but would like to know more, especially in terms of relationships and love and OCPD.
Read this article to learn more about loving someone with OCPD and other information that you may be interested in.
What is OCPD
OCPD is a type of personality disorder, which can change how a person acts and lives their life. In many cases, they may be unable to go about their daily routine without being impacted in a number of ways.
Some common symptoms of OCPD include:
Need for perfection

Feeling like everything needs to be done your way

Unable to work efficiently

Anxious feelings

Difficulty with relationships
How does OCPD affect relationships
When it comes to OCPD and relationships, this is something that will be slightly different for everyone that is affected by this disorder.
However, there may be similar aspects that they are affected by. For example, in obsessive compulsive personality disorder relationships, the person that isn't experiencing symptoms of the disorder may notice that there is very little affection and that your partner feels that you aren't meeting the mark at times, when it comes to what they expect from you.
This can be difficult for anyone to work through, but there are ways to do so.
Why understanding OCPD is important for partners
One way to work through the difficulties in your relationship when you are loving someone with OCPD is to learn more about the disorder.
Anytime you are wondering what is OCPD like for the person who has it, you should do further research to get the information you are looking for. You can view medically reviewed websites online to learn more about the disorder, so you can understand causes, symptoms, and what to expect concerning OCPD and romance.
12 ways to love someone who has OCPD
When you are dealing with an OCPD spouse or your mate experiences the condition, there are a number of ways that you can do your best to love them. Here's a look at 12 ways to do so.
1. Solid communication
It is necessary to have solid communication with your partner. While they may have difficulty telling you what you want to know specifically, when you keep at it and determine the proper times to talk to them, you may be able to understand them better.
Think about the perfect time you would be willing to answer questions or talk about things and try to figure out how to apply this to your partner. You don't want to upset them or make an issue worse.
Related Reading: 

Solid Communication Is the Key Element of Every Relationship
2. Help them get help
Another positive way on how to help someone with OCPD is to help them get the mental health support that they need. If they feel like they are uncomfortable going to a therapist, make sure that they know that there are many more choices available now.
They may be able to work with a therapist from their house by utilizing online therapy if they are more comfortable with this type. There are a few ways that treatment might be able to help your partner, and a psychiatrist might be able to prescribe a prescription that alleviates some of their symptoms.
3. Take care of you
Regardless of how you are affected when you are loving someone with OCPD, you need to take care of yourself as well. If you feel like you need therapy, you should take advantage of it.
Moreover, you should do your best to have a support system to lean on, for their point of view or their advice. Make sure you are only asking people that you trust for advice however, and that you are being fair to your relationship.
4. Pay attention to what you're doing
When you are dealing with OCPD spouse or simply loving someone with OCPD, it may be difficult to keep your own emotions and behavior in check at times.
However, you should do everything you can to do so. When you feel like things are not going well, take some time to think about the things you are doing and determine if you are making the situation worse or better.
5. Be as understanding as possible
Something else you may choose to do is be as understanding as possible. You should keep in mind that it isn't easy for those that are living with OCPD, and in some cases, they do not know that how they are behaving is affecting others around them.
This is a good reason for you to try to be as even-keeled as possible when dealing with OCPD people, so you can be sure that you are being fair.
6. Look at the positives
Another aspect of loving someone with OCPD that may help you is to look at the positives. Instead of focusing on the things that your partner does that make you upset, think about the things they do that you admire.
Something else that goes along with this is being encouraging to a loved one when they do something that is out of character.
For instance, if you are living with someone with OCPD and they do something nice unexpectedly, make sure you let them know how you feel about this.
Related Reading: 

The Power of Positivity in Relationships in Times of Crisis
7. Don't be a doormat
On the flip side, you have to be able to put your foot down as well.
If the things that your partner is doing are affecting all aspects of your life, you don't have to simply accept them. If they are spending too much time at work causing you to do everything around the house, it is reasonable for you to want something to change.
8. Talk about expectations
One of the top ways on how to deal with people with obsessive compulsive personality disorder is to let them know what you expect out of them, and they can do the same for you. In other words, you should know what each person in the relationship is responsible for, and together you can agree that these are the rules that you are going to abide by together.
Related Reading: 

Sharing the Same Expectations in Marriage: Is it important?
9. Watch your emotions
When loving someone with OCPD, it is necessary to take control of your emotions, especially so they don't come across as aggressive.
Even when you are at your wit's end, and perhaps rightfully so, it isn't fair to allow your anger to guide you. Take a deep breath and think about what you want to say before speaking.
10. Keep learning
There's nothing wrong with continuing to learn about this condition. As more research is conducted, more details may emerge to help us understand what is OCPD like for the person who has it, which could also give you a better perspective of how to interact with someone that is experiencing it.
In some situations, it is helpful to be able to put yourself in another person's shoes.
11. Understand you can't do it alone
It doesn't matter how long you have been loving someone with OCPD, you are likely unable to change them.
They may need professional help to be able to address their behavior and feelings, and this is something that you are probably not equipped to handle completely. You don't need to take on this burden by yourself.
12. Listen
Always listen to what your partner or loved one is saying, and you may begin to understand how their mind works. When you are listening, you may also be able to learn things that you didn't know about them before, which can in turn help you determine how to interact with them better.
Related Reading: 

How Does Listening Affect Relationships
How to build a healthy relationship when someone has OCPD
When you are loving someone with OCPD, it may seem like it is difficult to have a relationship with them. However, besides the ways that you can love them described above, you may also want to consider couple therapy to help improve your relationship.
This will offer a neutral place for you to discuss your issues and a therapist should be able to provide tips, advice, and more on how to move forward.
The other things to work on are your communication skills and continuing to learn more about your partner and more about the condition they have. Like with most other relationships, there will probably be good days and bad days, but all you can do is try.
Make sure you are doing your part to work on the relationship, be patient, and understand that you can't do everything by yourself.
Check out this video to learn more about OCPD and its symptoms:

Related Reading: 

14 Ways to Keep Your Relationship Strong, Healthy, and Happy
Conclusion
When you are in a relationship or loving someone with OCPD, it is important to keep an open mind and learn new ways to love and care for your relationship.
A beneficial way to do this is to find out more about the condition and take account of what you are doing and how you are acting. You can also do everything possible to keep the lines of communication open.
You might want to use the tips and information in this article as a starting place when trying to find out more about this condition and how to work on a relationship of this type.
Share this article on
Want to have a happier, healthier marriage?
If you feel disconnected or frustrated about the state of your marriage but want to avoid separation and/or divorce, the marriage.com course meant for married couples is an excellent resource to help you overcome the most challenging aspects of being married.
Learn More On This Topic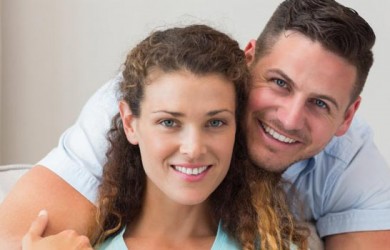 You May Also Like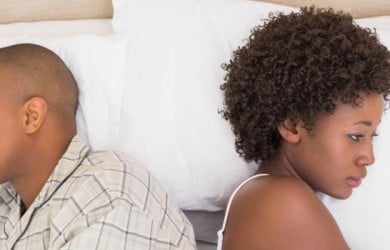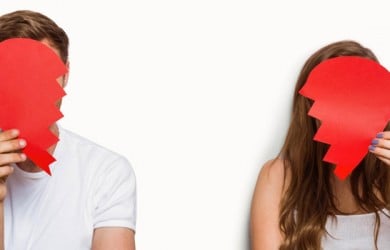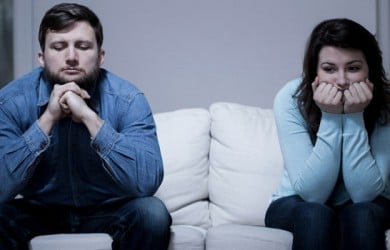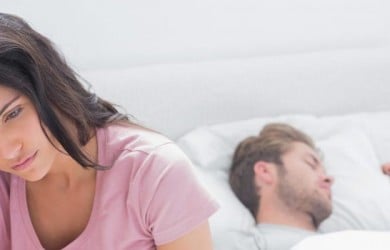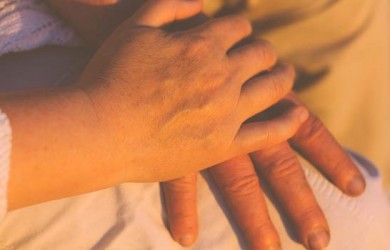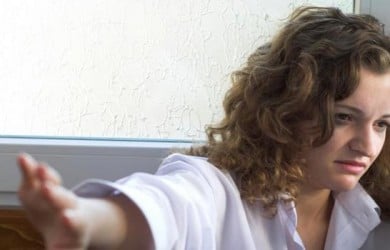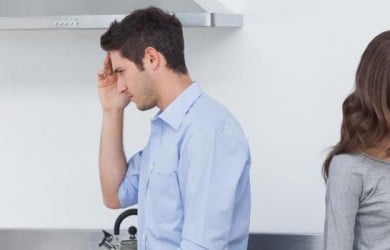 Popular Topics On Marriage Help