Cerebral Narcissist: What Does It Mean and How to Handle Them?
A narcissist can be difficult to deal with.
They treat their peers badly and always put themselves above everyone else. They take pleasure in putting others down either by being rude or by playing with their minds. Mostly, narcissists use either their physical self to demand authority or their mind.
The one who plays with the mind is called a cerebral narcissist.
Cerebral narcissist definition
Cerebral Narcissists play with their mind. They believe in gaining intellectual abilities. For them, being smart and intelligent is the best way to rule others.
Their pride is their source.
They are known to show their intellectual whenever they're involved in a conversation. They would use complex words, acquire information to use it later, and will present some of the groundbreaking ideas.
They entirely focus on wooing others through their command over language and their intellectuality, which in a way put others underneath them. They restrict their social interactions believing most of the people around them are non-intellectual and stupid.
They prefer hanging out with a smart crowd or high-status people.
Cerebral Narcissist traits
1. Intelligence
Cerebral narcissists feed on intelligence.
They believe that they're smarter than their peers and know everything. They study a lot and use this information whenever needed. They prefer putting others down during a conversation or making them feel stupid.
They ensure that they win every argument or discussion.
2. Ego
One of the cerebral narcissist traits is that they have a huge ego.
This is the result of their intelligence. They can't take no and can't have anyone above them. For them, almost every individual around them is stupid or non-intelligent. They prefer to rule their peers.
Denying them or proving them wrong would mean you're hurting their ego.
With their intelligence, they demand an authoritative position where ruling or managing people get easy. They ensure that people underneath them are less intelligence and do as they're said.
They can't take 'no' for an answer.
4. Less interest in sex
Due to high intelligence, they have restricted social contact.
They don't prefer interacting with people with less IQ. For them, doing so would mean degrading themselves. Furthermore, they can't have physical relationship with people whom they find less intelligent.
They would prefer masturbating than having sex with them.
How to deal with a cerebral narcissist husband?
It is certainly not easy to be in a relationship with a cerebral narcissist man.
They think highly of themselves and treat others with disrespect. They believe they're above all because they're intelligent and take pride in their knowledge and perfection. When you're in a relationship with such a person, it gets difficult to live a happy life.
There will be multiple situations wherein you're put down or are felt stupid.
Above all, cerebral narcissist avoids physical relationship. They don't want to get involved with anyone sexually, and it is very rare even if they do so. They get their pleasure by being intelligent, smart, and the appreciations that they get for their work and their perfection.
Such situations can bring in differences between you and your cerebral narcissist better half.
Here are some tricks that will help you get through your relationship with your partner.
1. Don't fall into their words
They surely will treat you badly and would try to prove that you're stupid and know nothing.
Remember that it is one of their traits.
They're intelligent and believe others around them are stupid. The feed on other's misery and love proving other's wrong. They're ruthless and don't care much about anyone's emotions.
So, when they do the trick with you, don't fall for their words. This is who they're, and nothing else can change that.
Just believe in yourself and live a happy life.
2. Avoid argument
It is known that you won't be able to win an argument with them. By chance, if you do, you would end up hurting their huge ego, which eventually may worsen the situation.
So, don't get into argument with them.
They're well read and try to keep up their intelligence high. They won't think twice before taking you down in any argument. Winning an argument is not the best answer to your problem at all. So, keep the argument aside and just avoid it, as much as you can.
This might be hard, but it is the best solution.
3. Don't get manipulated
A cerebral narcissist loves controlling people.
They love being in an authority and miss no chance of ruling others. So, they might get into manipulating you by showing that you're no good and are stupid. They might also show that you're lucky to have a smart husband like him.
If these things turn up, just ignore them. Don't let them manipulate you through their intelligence. Remember, every individual is good in their own way. You're not bad or stupid.
Share this article on
Want to have a happier, healthier marriage?
If you feel disconnected or frustrated about the state of your marriage but want to avoid separation and/or divorce, the marriage.com course meant for married couples is an excellent resource to help you overcome the most challenging aspects of being married.
More On This Topic
Recent Articles
You May Also Like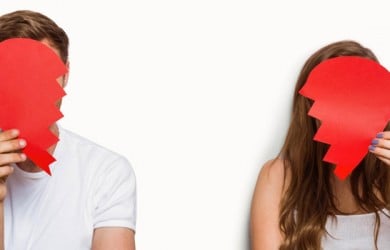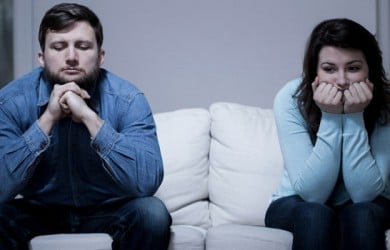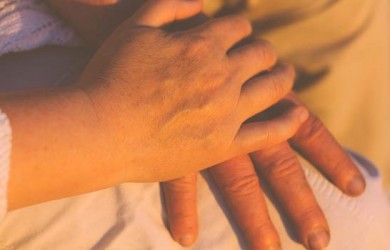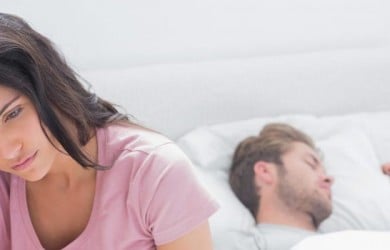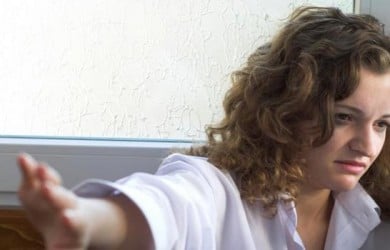 Popular Topics On Marriage Help