Cerebral Narcissist: Signs, Causes, and How to Deal With Them
A narcissist can be difficult to deal with.
They treat their peers badly and always put themselves above everyone else. They take pleasure in putting others down either by being rude or by playing with their minds. Mostly, narcissists use either their physical self to demand authority or their mind.
The one who plays with the mind is called a cerebral narcissist.
What is a cerebral narcissist?
Cerebral Narcissists play with their mind. They believe in gaining intellectual abilities. For them, being smart and intelligent is the best way to rule others.
Their pride is their source.
They are known to show their intellect whenever they're involved in a conversation. They would use complex words, acquire information to use later, and will present some groundbreaking ideas.
They entirely focus on wooing others through their command over language and intellectuality, which puts others underneath them. They restrict their social interactions believing most of them are non-intellectual and stupid.
They prefer hanging out with a smart crowd or high-status people.
Related Reading: 

Stages of a Relationship with a Narcissist – Don't Miss These Red Flags
What are the different types if narcissists? Know more by watching this video.
5 signs of a cerebral narcissist
How do you know if someone is a cerebral narcissist man or woman? Here are some traits or signs that can reveal cerebral narcissism.
1. Intelligence
One of the cerebral narcissist signs is intelligence. Cerebral narcissists feed on intelligence.
They believe that they're smarter than their peers and know everything. They study a lot and use this information whenever needed. They prefer putting others down during a conversation or making them feel stupid.
They ensure that they win every argument or discussion.
2. Ego
One of the cerebral narcissist traits is that they have a huge ego.
This is the result of their intelligence. They can't take no and can't have anyone above them. For them, almost every individual around them is stupid or non-intelligent. They prefer to rule their peers.
Denying them or proving them wrong would mean you're hurting their ego.
Related Reading: 

10 Signs of Ego in Relationship and What to Do
3. Demand authority
Need for authority is one of the cerebral narcissist symptoms. With their intelligence, they demand an authoritative position where ruling or managing people gets easy. They ensure that people underneath them are less intelligent and do as they're said.
They can't take 'no' for an answer.
Related Reading: 

Narcissistic Husband Traits – Warning Signs to Look out For
4. Less interest in sex
Due to high intelligence, they have restricted social contact.
They don't prefer interacting with people with less IQ. For them, doing so would mean degrading themselves. Furthermore, they can't have a physical relationship with people they find less intelligent.
They would prefer masturbating to having sex with them.
5. Lack of empathy
A person who has cerebral narcissistic traits lacks empathy. They are not considerate about if their actions cause trouble to their partner, let alone anyone else.
Related Reading: 

10 Ways on How to Cope With Lacking Empathy in Relationships
3 causes of cerebral narcissistic personality disorder
What leads to someone being a cerebral narcissist female or male? Know the causes of cerebral narcissism.
The exact causes of cerebral narcissism are not known. However, it is believed that the causes overlap with that of general narcissism. Some of them include –
1. Genetics
Some people are born with narcissism in their DNA. Children inherit it from their parents as a part of the genes handed down.
2. Parent-child relationship
If someone has been brought up by an over-protective parent, or a parent who neglected their needs as a child, they are more likely to develop narcissistic tendencies. Insecurities can lead to narcissistic behavior, studies have shown.
3. Neurobiology
Neurobiology is the science of the relationship between the brain, thinking, and behavior. A person's neurobiological conditions can be the cause of cerebral narcissism.
Difference between covert narcissist and cerebral narcissist
People often get confused between covert narcissism and cerebral narcissism. A covert narcissist is someone who plays nice; however, they do not have empathy or love for the person in question.
They act like they care, but they are always waiting for an opportunity to extract some sort of gain from the person, their friendship, or their relationship.
To understand more about covert narcissism, check out this book by Louisa Cox.
Cerebral narcissists, however, play with the minds of people. They use their intellect and knowledge to make other people feel small. They will use big words, jargon, and all sorts of facts to establish power over others.
Related Reading: 

Covert Narcissist and How to Spot Them
How to deal with a cerebral narcissist?
Are you married to a cerebral narcissist? It is certainly not easy to be in a relationship with a cerebral narcissist husband or wife.
They think highly of themselves and treat others with disrespect. They believe they're above all because they're intelligent and take pride in their knowledge and perfection. When you're in a relationship with such a person, it gets difficult to live a happy life.
There will be multiple situations wherein you're put down or made to feel stupid.
Above all, cerebral narcissist avoids physical relationship. They don't want to get involved with anyone sexually, and it is very rare even if they do so. They get their pleasure by being intelligent and smart and their appreciation for their work and their perfection.
Such situations can bring in differences between you and your cerebral narcissist better half.
Here are some tricks that will help you get through your relationship with your partner.
Related Reading: 

25 Tips for How to Deal With a Narcissist
1. Don't fall into their words
They surely will mistreat you and will try to prove that you're stupid and know nothing.
Remember that it is one of their traits.
They're intelligent and believe others around them are stupid. They feed on others' misery and love proving others wrong. They're ruthless and don't care much about anyone's emotions.
So, don't fall for their words when they do the trick with you. This is who they're, and nothing else can change that.
Just believe in yourself and live a happy life.
2. Avoid argument
It is known that you won't be able to win an argument with them. By chance, if you do, you would hurt their huge ego, which eventually may worsen the situation.
So, don't get into an argument with them.
They're well-read and try to keep up their intelligence high. They won't think twice before taking you down in any argument. Winning an argument is not the best answer to your problem at all. So, keep the argument aside and avoid it as much as possible.
This might be hard, but it is the best solution.
Related Reading: 

Tips to Avoid Ugly Arguments in a Relationship
3. Don't get manipulated
A cerebral narcissist loves controlling people.
They love being in authority and miss no chance to rule others. So, they might get into manipulating you by showing that you're no good and are stupid. They might also show that you're lucky to have a smart husband like him.
If these things turn up, just ignore them. Don't let them manipulate you through their intelligence. Remember, every individual is good in their way. You're not bad or stupid.
Related Reading: 

How to Recognize and Handle Manipulation in Relationships
Takeaway
Cerebral narcissism is a personality disorder that can be managed with professional help. Counseling or therapy can help people with cerebral narcissism to reach some sort of normalcy in life.
Share this article on
Want to have a happier, healthier marriage?
If you feel disconnected or frustrated about the state of your marriage but want to avoid separation and/or divorce, the marriage.com course meant for married couples is an excellent resource to help you overcome the most challenging aspects of being married.
Learn More On This Topic
You May Also Like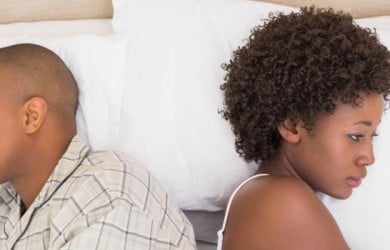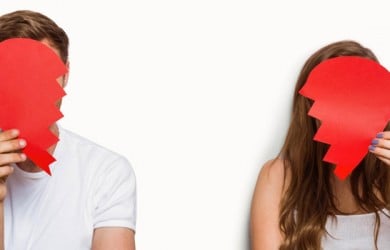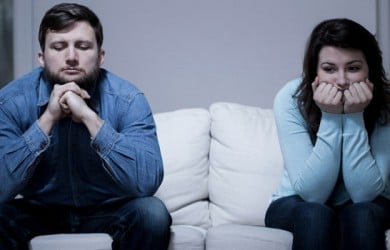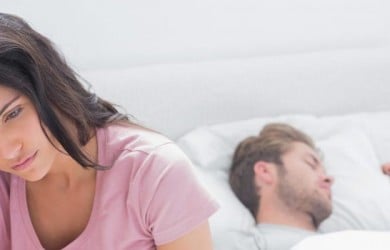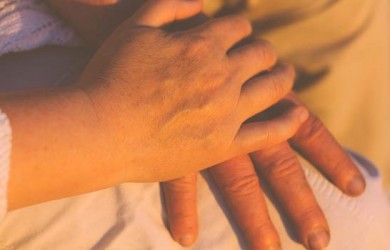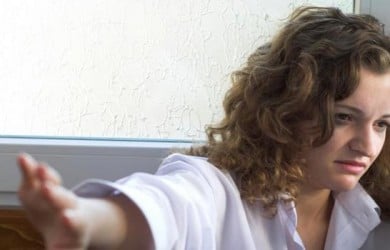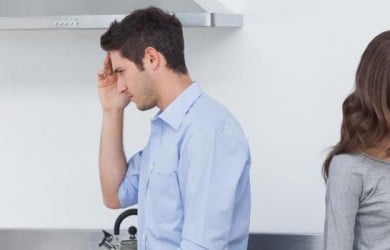 Popular Topics On Marriage Help