Identifying Mental Abuse in a Relationship
The word "abuse" is one we hear a lot today, so it is important to understand what exactly we mean when we talk about abuse, especially mental abuse in marriage or a relationship.
Let's first define what mental abuse in a relationship is not:
If you tell someone, you don't like what they are doing, that is not mental and emotional abuse. Even if you raise your voice when you are saying it, such as you would when telling a child not to touch a hot stove, that is not related to the said category of abuse.

When you are arguing with your spouse, and you both raise your voices out of anger, that is not psychologically abusive. That is a natural (although unpleasant) part of arguing, especially when your emotions are not kept in check.

If someone says something that hurts your feelings, they are not mentally abusing you. They may be inconsiderate or rude, but that is not exactly included in this category.
The scenarios expressed earlier are not the signs you're in a mentally abusive relationship.
What is mental abuse?
Mental abuse in relationships is when someone exercises control over you, your mindset and emotions, in a toxic way.
It doesn't involve physical violence (that would be physical abuse) but rather a subtle, less-easily-detected-by-outsiders method of abusive treatment.
It may be so subtle that it has you questioning your own sanity—did he really do "that" intentionally, or am I imagining it?
"Gaslighting" is a form of mental abuse in a relationship; when one person practices sly and quiet behaviors, not visible to witnesses, to inflict pain and emotional hurt on the other.
But in a way that they (the abuser) can point to the victim and say "There you go, being paranoid again" when the victim accuses them of deliberately undermining them.
Also watch:
Verbal and emotional mental abuse
An example of verbal abuse would be one partner uses criticism towards his partner, and when the partner objects to it, the abuser says, "Oh, you are always taking things the wrong way!"
He places the blame on the victim so that he can be perceived as merely being "helpful," and the victim is misinterpreting him. This can leave the victim wondering if he is right: "Am I too sensitive?"
A verbally abusive partner will say mean things his victim, or issue threats against her to maintain control over here. He may insult or put her down, all while saying he was only joking."
An example of emotional, mental abuse in a relationship would be a partner who tries to isolate his victim from her friends and family so that he can have total control over her.
He will tell her that her family is toxic, that she needs to distance herself from them in order to grow up. He will criticize her friends, calling them immature, unintelligent, or bad influences on her or their relationship.
He will make his victim believe that only he knows what is good for her.
Psychological abuse is another form of mental abuse in a relationship.
With psychological abuse, the abuser's goal; is to alter the victim's sense of reality so that they are dependent on the abuser to "keep them safe."
Cults often practice this form of abuse by telling the cult followers that they should break all ties with family and friends who are not inside the cult.
They convince the cult followers that they must obey the cult leader and do what he requires them to do in order to remain protected from the "bad" outside world.
Men who physically assault their wives practice psychological abuse (in addition to the physical abuse) when they tell their wives that their behavior provoked the husband's hitting, because "they deserved it."
Risk of being mentally maltreated
People at risk of becoming victims of this particular category of mental abuse in a relationship are people who come from backgrounds where their sense of self-worth was compromised.
Growing up in a household where parents commonly criticized, berated, or denigrated each other, and the children can set the kid up to seek this kind of behavior as an adult, as they equate this behavior with love.
People who don't think they deserve good, healthy love are at risk of becoming involved with a mentally abusive wife or a mentally abusive husband.
Their sense of what love is is poorly-defined, and they accept abusive behavior because they believe they don't deserve better.
How can you tell you are being mentally abused?
What's the difference between having a partner who is insensitive and having a partner who is mentally abusive?
If your partner's treatment of you consistently leaves you feeling bad about yourself, upset to the point of tears, ashamed of who you are, or embarrassed to have others see how he treats you, then these are very obvious signs of a mentally abusive relationship.
If your partner tells you-you must stop all contact with your family and friends, because "they don't really love you," you are mentally abused.
If your partner consistently tells you-you are stupid, ugly, fat, or any other such insults, he is maltreating you mentally.
If, however, once in a while your partner says that something you did was silly, or that he isn't fond of that dress you are wearing, or that your parents drive him crazy, that's just insensitivity.
What to do if you are mentally abused?
There are many resources out there to help you take healthy action.
If you think that your relationship is worth saving and think that your partner could become someone who is not abusive mentally, seek out an experienced marriage and family counselor for the two of you to consult.
Important: since this is a two-person issue, you must both be invested in these therapy sessions.
Do not go alone; this is not a problem for you to work out alone. And if your partner tells you that, saying "I don't have a problem. Obviously, you do so you go to therapy by yourself," this is a sign that your relationship is not worth fixing.
If you have decided to leave your mentally abusive boyfriend or husband(partner), seek help from a local women's shelter who can guide you on how to extricate yourself from this relationship safely in a way that assures your physical well-being and protection.
Share this article on
Want to have a happier, healthier marriage?
If you feel disconnected or frustrated about the state of your marriage but want to avoid separation and/or divorce, the marriage.com course meant for married couples is an excellent resource to help you overcome the most challenging aspects of being married.
More On This Topic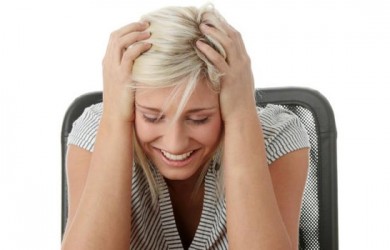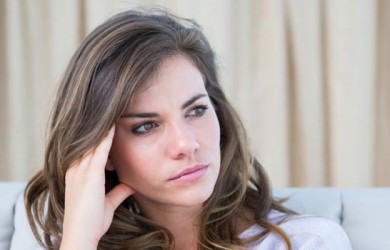 Recent Articles
You May Also Like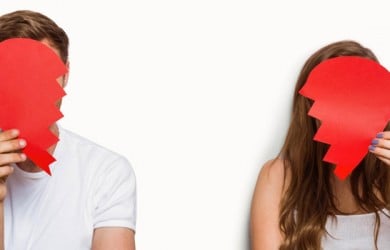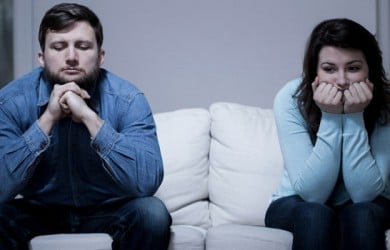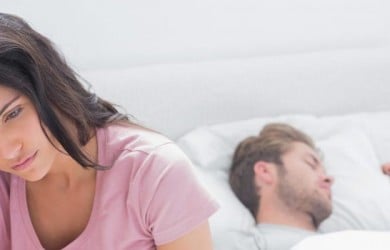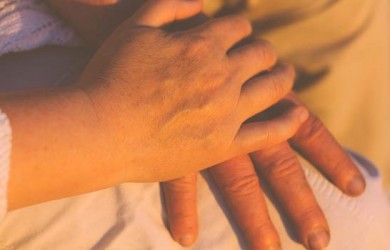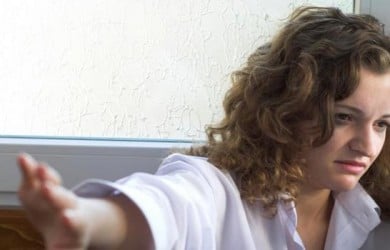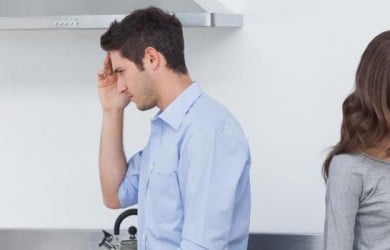 Popular Topics On Marriage Help