What is Hypervigilance in Relationships & Ways to Combat It
I can't tell you how often I've heard people say that they're always in an "alert mode."
I can understand why someone might believe this to be true. After all, most of us have been told that being on guard is an important survival skill! But it turns out that hypervigilance in relationships can actually do a lot more harm than good when it comes to building and maintaining healthy relationships.
Let's take an example of a couple where one partner is hypervigilant.
While discussing something that happened at work one day, the hypervigilant partner gets very upset and accuses their partner of making the whole thing up. In response, the other partner feels hurt and defensive. Later on, they try to make amends, but the hypervigilant partner brushes them off and continues with their accusations.
This behavior on the part of the hypervigilant partner is actually causing them to alienate their partner and create a lot of negative tension in their relationship.
So, let's take a look at what hypervigilance really is and why it can be such a problem in relationships.
What is hypervigilance?
Hypervigilance is a term used to describe a heightened sense of awareness and vigilance. This can manifest in a person as an overreaction to their surroundings or as an excessive focus on specific things in the environment. The research says that in some cases, it may take the form of anxiety or obsessive-compulsive disorder (OCD).
When it comes to relationships, emotional hypervigilance can make it difficult for couples to truly relax and be open with one another.
When one person in a relationship feels constantly vigilant and distrustful of their partner, it often leads to stress and resentment, which can only serve to undermine the relationship in the long run.
10 symptoms of hypervigilance in relationships
Hypervigilance can make the person overly alert and on the lookout for danger. It's common among people with anxiety and can lead to problems like overreacting to harmless things.
Below, I've listed 10 common signs of hypervigilance to help you better identify it and how it might affect you or your partner. Symptoms can include:
Feeling like you're always watching out for someone's safety

Worrying a lot about your safety

Not being able to relax or be at ease

Having trouble sleeping at night

Constantly feeling tense, stressed, or on edge

Isolating yourself from friends and family members

Frequent anxiety or panic attacks

Drinking more alcohol than usual or taking drugs to try to relax

Easily startled by loud noises or unexpected events

Losing track of time because you feel constantly busy
If you notice any of these symptoms, don't ignore them! Talk to your doctor or other health care professional so you can figure out the meaning of being hypervigilant and what to do about it.
What triggers hypervigilance in the relationship?
It can be difficult to find out what causes hypervigilance in a relationship. There are a few key factors that can contribute, including:
1. Changes in the environment
Changes in the environment or situation make the individual feel more exposed or threatened.
For example, moving to a new location or changing jobs can be a significant source of stress in a relationship. This may happen because the person may no longer be familiar with their surroundings and may feel as though they no longer have the support network of friends and family that they previously had.
This can lead to increased anxiety and a feeling of vulnerability which can trigger hypervigilance in an individual.
2. Past traumatic experiences
Past traumatic experiences can leave people feeling vulnerable or emotionally insecure. This can make them more anxious and sensitive to certain situations causing them to engage in hypervigilant behavior. They can do this to look out for signs of danger and protect themselves.
For example, if an individual has been the victim of domestic violence in the past, they may develop a fear of being hurt again. They could become hypervigilant about anything that might indicate that their partner is acting aggressively towards them.
They may also become paranoid about their partner's faithfulness and assume that they are having inappropriate relationships with other people outside of the relationship.
3. Increased levels of stress or anxiety
It can also cause individuals to become more alert and vigilant towards their surroundings to prevent themselves from experiencing further negative emotions and feeling overwhelmed.
This is especially common in individuals who are constantly stressed from work, or home life and who are worried that something might go wrong at any moment and start to constantly monitor their environment in order to ensure that everything is in order.
This can also contribute to feelings of paranoia and create even more mistrust between the couple.
4. Personality type
Personality type can also be a factor when it comes to hypervigilance in a relationship.
Individuals who are more introverted or reserved by nature (especially INFJs) tend to be much more sensitive and less trusting of others. This can make them more likely to engage in hypervigilant behavior to avoid being hurt by others in the future.
For example, someone who is introverted may be more comfortable expressing themselves in writing rather than speaking face to face. So, may suspect their partner of cheating on them if they notice that they are being unusually secretive in their communications with them.
On the other hand, those who are more extroverted and more outgoing will usually be less suspicious of those around them and are more open to engaging in open and constructive discussions with their partner, making them less likely to exhibit this type of behavior.
5 ways hypervigilance affects your relationships
There's no doubt that people who are hypervigilant tend to be on the lookout for danger and potential threats all the time. But is this always a good thing? And how does it affect your relationship with your partner? Let's find out:
1. It makes you feel helpless and anxious
It's hard not to be scared when you're constantly on the lookout for threats, but staying on alert mode all the time will make you feel helpless and anxious, which will make it difficult for you to relax or enjoy your relationships.
And it can also lead to insomnia and stress, which won't help your romantic relationship either.
2. It makes you more suspicious
When you're constantly on the lookout for potential dangers, it's only natural that you'll become suspicious of the people around you. And this will make you less trusting of others, which can put a strain on your relationships. After all, you need people you can trust in your life.
3. It leaves you feeling tired all the time
You'll start feeling like you're living in a fog all the time if you're always on high alert for potential threats. And that can leave you feeling tired and run down all the time, which can affect your work and relationships. And that's not good news for anyone!
Related Reading: 

The Importance of Feeling Safe in a Relationship and Tips
4. It can leave you isolated
Being overly vigilant can make you withdraw from others and hide away out of fear of getting hurt.
This can make it harder to maintain close friendships and romantic relationships, which makes it harder for you to build a strong social support network. That can have a negative impact on your mental health and emotional well-being!
5. It can lower your self-esteem
Constantly being on the lookout for dangers can easily lead to depression and other mental health problems. And when you suffer from these disorders, it can leave you feeling lonely and isolated, which can make you feel even worse about yourself. And that's not good for your relationship either!
Related Reading: 

10 Ways On How Low Self Esteem Affects a Relationship
5 ways to combat hypervigilance in your relationship
If you're like most people, your definition of a "perfect relationship" includes a few stressors. That's great if you can get it, but for many of us, hypervigilance is a reality.
Relationships can be difficult to navigate even under the best of circumstances, but when you're dealing with an anxiety disorder or addiction, it can get even worse.
There are some things you can do to take charge of your relationship and make it easier to overcome challenges, and change the course of your relationship with your partner for the better.
Here are 5 such ways to treat hypervigilance in your relationship:
1. Acknowledge your inner critic
Many of us carry around old wounds from past relationships that can influence how we feel about ourselves and how we act around our partners. If we're constantly comparing ourselves to people from the past or putting ourselves down, it'll have a huge impact on how we behave in our current relationships.
One of the best ways you can learn how to stop hypervigilance is by spending some time journaling every day and reflecting on your thoughts and your behavior so youcan identify any negative patterns that may be causing problems in your relationships.
2. Express your feelings
Whether you're upset, angry, or just feeling lonely, it's really important that you're able to express those feelings to your partner.
Hypervigilance in a relationship is something that a lot of us struggle with when we're in a relationship, and it can end up making us feel closed off and disconnected.
If we don't make an effort to express our emotions and let our partner know what's bothering us, we won't be able to get our message across and won't be able to resolve whatever issue we're having with the other person.
So give yourself some time to cool off before you speak to your partner and explain to them exactly what you're feeling and why.
3. Practice self-care
Self-care isn't just about making sure you take a break from your job and spend some time doing something you enjoy every once in a while. It can also be about your physical well-being.
For example, if you're often feeling tired or have low energy, you may need to make sure that you're getting enough sleep every night and eating a healthy diet full of fresh fruits & vegetables.
Hypervigilance treatment can also include things like making sure you get outside and get some exercise, even if it's just a short walk around the block.
These kinds of things will go a long way towards improving your overall sense of health and well-being and will help you be a better partner as a result.
Check out this video on creating an action plan for self-care:
4. Set healthy boundaries with your partner
When we're not feeling well or when we've had a bad day at work, it can be tempting to let our emotions take over and lash out at our partner in an attempt to "make them see how upset we are."
However, this can lead to a lot of unnecessary conflicts and hurt feelings in the long run.
That's definitely not what you want in your relationship.
So it's important to take some time to think about your needs and set some healthy boundaries with your partner when it comes to things like communication and respect.
Doing this will ensure that you're always putting your well-being first, and you'll avoid arguments and emotional blowups that can lead to deeper rifts in your relationship.
5. Trust your partner
It can be hard to trust someone when you've been hurt in the past or when you feel like they're not being completely honest with you about something. However, learning to trust your partner is one of the most important things you can do if you want a healthy and long-lasting relationship.
After all, we can't control the actions of other people, but we do have control over how we respond to them and what we choose to believe about them.
So it's important to be patient, kind, and compassionate with ourselves and our partners. We should let go of any feelings of resentment or mistrust that may be getting in the way of our happiness. If you find it difficult to trust your partner, it's a good idea to keep a journal and write in it every day.
Takeaway
In summary, hypervigilance in a relationship can make it really hard to form a deep connection with someone, and it can often lead to conflicts and misunderstandings in the relationship.
So, to avoid these things from happening in the future, learn how to let go of your fear and suspicion and build trust with your partner instead.
If you have anxiety or panic attacks frequently, you could talk to a professional. They might be able to recommend ways to help control your anxiety and put you on the path to better health.
Share this article on
Want to have a happier, healthier marriage?
If you feel disconnected or frustrated about the state of your marriage but want to avoid separation and/or divorce, the marriage.com course meant for married couples is an excellent resource to help you overcome the most challenging aspects of being married.
More On This Topic
You May Also Like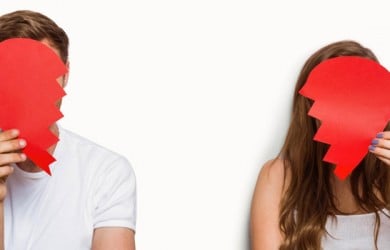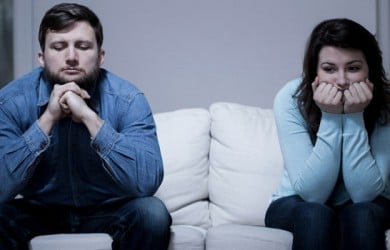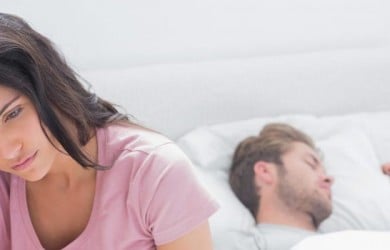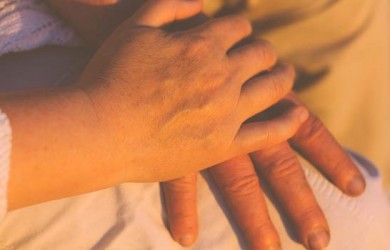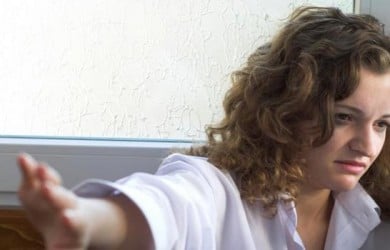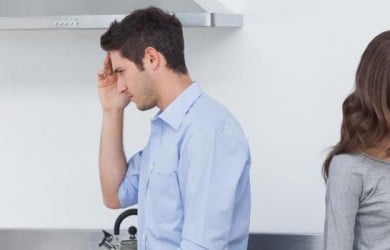 Popular Topics On Marriage Help