How to Deal with a Narcissist and Conquer Your Fears
Being married to a narcissist is a nightmare, having kids with them and seeing them being raised by this person isn't really the family that we have pictured in our dreams but sadly, it's real. What happens when you realize that you're trapped in a marriage with a narcissist? How to deal with a narcissist when you are too afraid? Can you still go out of this marriage? If you are someone or know someone who's in the same situation, read through.
How to deal with a narcissist partner
No one will want to marry a narcissist. No one wants to spend a lifetime with someone who has no goal but to manipulate and get everything they want regardless of what other people would feel.
No one wants to raise children with a narcissist either so why does it still happen? Why do people ask for help to get their marriage divorced because they are married to a manipulator?
The answer to this is because one of the most common traits of a narcissist is that they are great pretenders, they will perfect a false-image to attract a person and charm their way into who they want to be. It can take months and years of pretending like the best person to be your spouse and when they finally get married – all hell breaks loose.
You just wake up one morning realizing you are now trapped in a relationship where you don't even know the person you just married. The once sweet, responsible, and understanding spouse has now turned into an aggressive, violent, abusive and manipulating person.
What happens now?
Fearing your narcissist spouse
How to deal with a narcissist spouse when you don't know where to start?
Most of the cases where one spouse is a narcissist will come as a surprise to the other spouse which in turn will build fear and uncertainty for the other person.
Most of the time, the unknowing spouse doesn't know that their spouse is a narcissist and just feels fear of the family. Imagine how scary can it be when you don't know what you're up against to?
When this person knows how to manipulate every situation to their advantage — some spouses just feels hopeless.
Conquering your fears – Time to make a stand
It's time to face your fears, it's time to make a move and it's time to save yourself and your children from your spouse. If you feel and suspect that you're married to a narcissist, then the first thing to do is to understand what a narcissist is and what you can do to deal with them.
By definition, Narcissistic Personality Disorder (NPD) or what we know as simply a narcissist is a person who lacks empathy for other people, has a need for admiration and a person who lives in grandiosity. Most often, they are arrogant, liars, self-centered, manipulative, demanding, and will never accept mistakes.
Once you're familiar with the tactics and the lies of your spouse, it's time to stop feeling scared and start dealing with them.
Tips on how to deal with a narcissist spouse
To deal with a narcissist spouse, there are a few things you'll have to remember:
1. Stand up for yourself
The first thing to do is to stand firm and know yourself because you can't fight with a narcissist if you are unsure of your goals and yourself. This is a mind game and you have to be prepared.
2. Ignore their attempts to control you
Learn not to react to their triggers. Most likely, if your narcissistic spouse sees that you are trying to take control of your life, there will be attempts to win control over you. A person with NPD will use triggers such as words, situations, even your friends and family to get you to react according to his or her wishes. Don't let this be the case, don't show any emotion if you can.
3. Don't fall for their pretentious sweet gestures
Be ready for promises, sweet gestures, and other schemes to win you back. If a person with NPD can't use fear then they will resort to sweet gestures to show how they have changed and how much they love and treasure you – don't fall for it. If you back down, then the next time, your narcissistic spouse will no longer treat you as a threat but a joke.
4. Try to not pick a fight
Expect to be put into situations where there will be arguments and as much as you want to prove a narcissist wrong, don't exert effort. Be firm and just tell them you disagree and then move on no matter how much they try to pick a fight.
5. If you want a divorce, get it
If you want to get a divorce and feel that your marriage is hopeless, do it. Ask for help if needed especially if there is a sign of violence or abuse. Don't be afraid to take a stand not just for yourself but for your family as well.
6. Don't be afraid to start over
Life is so much bigger and beautiful than being confined into a marriage being ruled upon by a narcissist. You have so much potential and ability to live a life that you want that's why your narcissistic spouse is trying to limit you because they know you can live without them.
7. Build a life without your narcissistic spouse
Spend time with the people who know the real you, who support you and are there to help you. Don't be afraid to make friends or to venture to new jobs and even a whole new life without your narcissistic spouse.
8. Gather evidence if there's abuse or violence
Don't let this be your life. Ask for help and make a plan so you can stop this once and for all.
How to deal with a narcissist spouse when you're too afraid? Start with yourself. From the decision that you have had enough to the plan and support that you will need — as hard as it may seem, you can get out of this toxic relationship. Remember that what we allow to continue will rule our lives.
Share this article on
Want to have a happier, healthier marriage?
If you feel disconnected or frustrated about the state of your marriage but want to avoid separation and/or divorce, the marriage.com course meant for married couples is an excellent resource to help you overcome the most challenging aspects of being married.
More On This Topic
Recent Articles
You May Also Like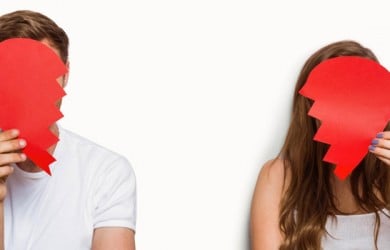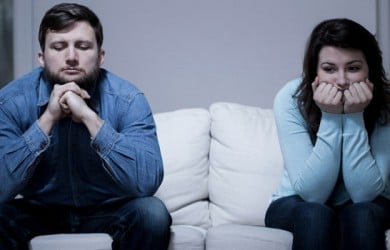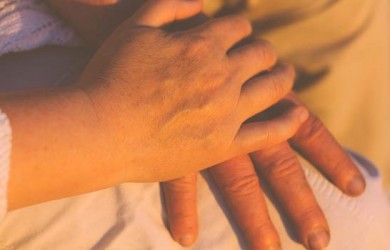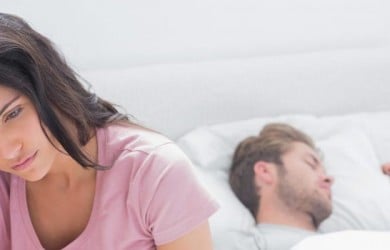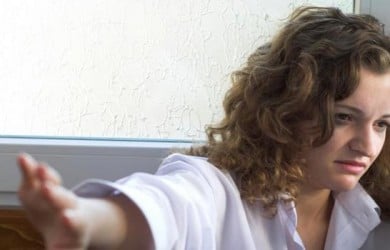 Popular Topics On Marriage Help