How to Identify Vulnerable Narcissist and Deal with Them
Narcissism isn't appreciated by masses.
These are people who think highly of themselves and consider them above everybody else. They have an inflated self-image and don't have empathy towards others.
There can be various types of narcissism and one of them is a vulnerable narcissist. Let's understand more about this type of narcissism.
What is a vulnerable narcissist?
Narcissists can be broadly identified in two categories – one is the obvious ones, whereas others are vulnerable narcissists. The latter ones are quite sensitive and emotional. They always demand to be treated like royalty and feel anxious if are not treated well.
The vulnerable narcissist fears rejections. They fail to be at one mental state. They juggle between feeling superior and inferior, depending on what is going on in their life presently. Any small setback can put their life in chaos and situations like being let go off from the office or divorce can lead them to seek therapy.
Let's understand the signs or traits that will help you identify if you or someone you know fall into this category.
Vulnerable narcissist traits
1. Sensitivity
One of the primary traits of a vulnerable narcissist is that they're emotionally sensitive. One must have a certain amount of sensitivity towards situations and others, but this type of narcissist has a different sort of sensitivity.
Foremost, they don't like to be judged or criticized. They believe that they're perfect and when someone points out the flaw in their action or work, they take it very personally.
For them, the world moves around them and they can do nothing wrong.
2. Juggle between feeling inferior and superior
Ideally, narcissists feel superior amongst their peers.
They believe they're the best person one can ever have and enjoy bullying or putting others in an awkward situation.
However, things are a little different when it comes to the vulnerable narcissist. They fail to make a stand and often find themselves moving between feeling superior and inferior.
This entirely depends upon the situation they're in.
3. Expressing their sense of superiority
Whilst narcissists are known to express their thoughts without a second thought or analyzing if that does make sense, a vulnerable narcissist might act differently.
They might listen to the conversation carefully whilst judging others. They actually have no interest in the conversation or what others are saying. So, basically, they enjoy judging people as they unveil themselves through conversation and opinions.
4. Perfect social media profile
One of the vulnerable narcissist signs is to have a perfect social media account. They feel proud and thrive on their social media followers, responses and image. They would love to spend hours to make things right.
They always aim at increasing their fan base on these platforms and losing one might put them in a difficult spot.
5. Poor social skills
Social interactions is a must, no matter what you do or who you are.
However, when it comes to vulnerable narcissists, they find it pretty easy to interact with someone online than in person. This happens as they fail to take rejections. Likewise, getting into a romantic relationship is tough for them.
They can't handle someone saying 'no' to them or don't welcome criticism at all.
How to deal with a vulnerable narcissist?
We may overlook certain flaws of someone we love.
What we consider as a usual trait and hope that it may not bother us in future sometimes, a few personality traits do become a hindrance and might lead to serious problems. This is the case when you're in love with a vulnerable narcissist.
If you're, then let's have a look at ways of dealing with a vulnerable narcissist.
1. Focus on your ultimate goal
Dealing with a narcissist isn't an easy task.
They would surely put you in an awkward situation and might steal your thunder every now and then. However, when you've identified them as a vulnerable narcissist, it is necessary that you be focused on what you need to do.
Don't think of moving away from your goal and work on things that are important to you. Keeping calm and working towards it might seem difficult, but that is the best solution you've.
2. Be positive
The vulnerable narcissist might get into your skin and certainly make your life hell. You would find yourself losing temper and getting negative feelings whenever you're with them.
However, remember the source of such issues. Don't let things trouble you. Maintain a healthy lifestyle and be positive.
The last thing you would need is self-doubt.
3. Show empathy
When you're dealing with a vulnerable narcissist husband, you might find them unstable. They might doubt or question you a lot. Remember the cause of these things is their behavior.
The best way to solve the problem is to provide them reassurance. Don't take away the spotlight from them and feed them what they need, in small and controlled doses.
This way, you both will be happy.
Share this article on
Want to have a happier, healthier marriage?
If you feel disconnected or frustrated about the state of your marriage but want to avoid separation and/or divorce, the marriage.com course meant for married couples is an excellent resource to help you overcome the most challenging aspects of being married.
Learn More On This Topic
You May Also Like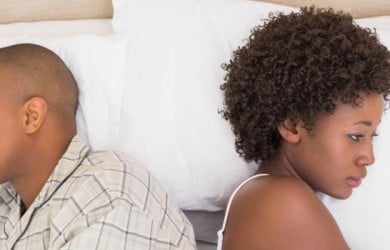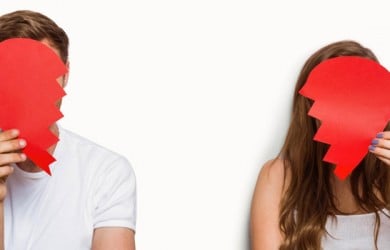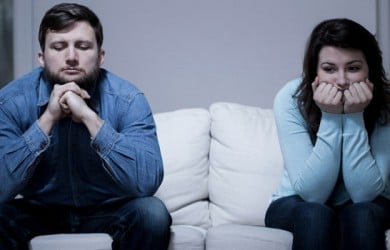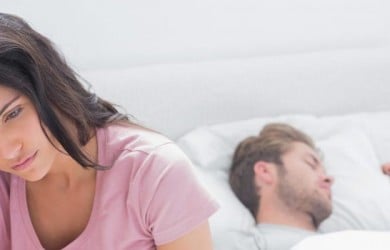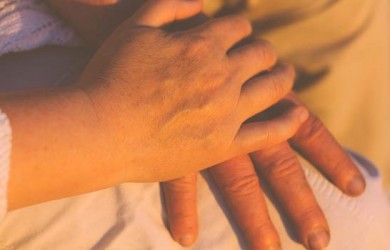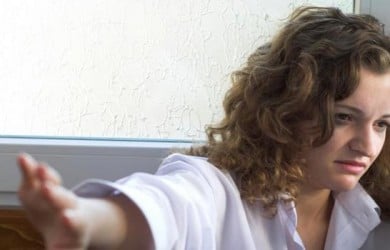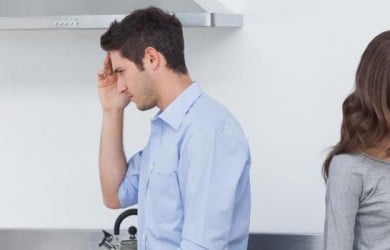 Popular Topics On Marriage Help