What Is Parental Anxiety and How to Cope With It?
Have you ever observed your parents displaying signs of worry or stress? These emotions might be attributed to something known as parental anxiety. This condition can lead adults to experience unease and tension.
It might be a bit challenging to fully comprehend what this entails and why they undergo such feelings. However, rest assured; we're here to guide you every step of the way.
In the following sections, delve into the concept of parental anxiety, its underlying causes, and most importantly, effective strategies for managing it. Together, let's explore how to provide support to parents and foster a more joyful and harmonious family environment!
What is parental anxiety?
Parental anxiety is when parents feel worried and stressed about different things. It's like a big cloud of uneasiness hanging over them.
It goes without mentioning that parents care a lot about their kids, but sometimes, they can't help feeling overwhelmed. It's normal for parents to have concerns, but when it crosses a certain degree, it's called parental anxiety.
Experiencing such anxiety can impact how they think and act, making it hard for them to be at peace. Understanding parental anxiety is important because it eventually helps us support our parents, letting them know we're there for them and maybe even finding ways to improve things together.
9 common parental anxiety signs & symptoms
Parenting is highly rewarding, yet it also brings numerous challenges and anxiety. From a child's birth, parents are consumed by responsibility and concern for their well-being.
While some level of worry is natural, excessive parental anxiety can take a toll on both parents and children, as parents can cause anxiety in their children. Know the common parental anxiety symptoms and signs as well as practical ways to cope with them.
1. Constant worrying
One of the most common symptoms of parental anxiety is persistent worrying. Parents may find themselves constantly imagining worst-case scenarios and fearing something terrible will happen to their children. Experiencing the state of hyper-vigilance can be exhausting and detrimental to a parent's mental health.
Coping tip: Acknowledge your worries and assess their validity. Remember that not every concern will come to pass. Engage in stress-reducing activities like mindfulness exercises, deep breathing, or yoga to ease your mind.
2. Overprotectiveness
Anxious parents may become overly protective, limiting their child's experiences and independence. This behavior can hinder a child's emotional growth and ability to handle challenging situations independently.
Coping tip: Gradually expose your child to age-appropriate risks and responsibilities. Trust their abilities and provide guidance when needed, allowing them to develop resilience and problem-solving skills.
3. Sleep disturbances
Parental worries often lead to disrupted sleep patterns, especially when caring for children with developmental disabilities. Worries about the child's safety, well-being, or future can keep parents awake at night, leading to exhaustion and increased irritability during the day.
Coping tip: Establish a consistent bedtime routine for both you and your child. Prioritize relaxation techniques and create a peaceful sleep environment to enhance the quality of your sleep.
4. Excessive reassurance-seeking
Anxious parents may repeatedly seek reassurance from others, including family, friends, or healthcare professionals. While seeking support is essential, an excessive need for reassurance can indicate deeper anxiety issues.
Coping tip: Identify the source of your anxiety and discuss your concerns with a trusted friend or a professional therapist. Work on building your confidence in your parenting abilities.
5. Physical symptoms
Parental anxiety can manifest in physical symptoms such as headaches, stomachaches, muscle tension, and fatigue. These symptoms are often a reflection of the stress and anxiety experienced by parents.
Coping tip: Engage in regular physical activity, eat a balanced diet, and try relaxation techniques to alleviate physical symptoms associated with anxiety.
6. Micromanaging
Anxious parents may tend to micromanage every aspect of their child's life, from academic performance to social interactions. This behavior can be overwhelming for the child and stifle their autonomy.
Coping Tip: Allow your child to make their own decisions, even if they make mistakes along the way. Trust that you have equipped them with the necessary skills to navigate life's challenges.
7. Avoidance
Parents struggling with anxiety may avoid situations that trigger their worries, such as leaving their children in the care of others or participating in social events.
Coping Tip: Gradually confront the situations that cause you anxiety. Start with small steps and acknowledge your progress.
8. Irritability
Excessive parent anxiety can lead to heightened irritability and emotional volatility, making maintaining a harmonious family environment challenging.
When parents are constantly on edge due to their worries, they may find themselves easily triggered by minor frustrations or stressors. This irritability can affect interactions with their child and other family members, leading to tension and conflicts within the household.
Coping tip: Engage in stress-reducing activities, practice emotional regulation techniques, and consider mindfulness practices to manage irritability.
9. Comparing with other parents
Anxious parents may constantly compare their parenting style and their child's achievements to those of other parents. In the age of social media, where curated images of seemingly perfect families abound, the pressure to measure up can be overwhelming.
A constant comparison may cause feelings of inadequacy and self-doubt, as parents may feel that they are not doing enough for their child or that their parenting falls short compared to others.
Coping Tip: Remember that each child is unique, and parenting styles vary. Focus on your child's growth and celebrate their achievements, regardless of how they compare to others.
5 possible causes of parental anxiety
Parental anxiety can be triggered by various factors, ranging from biological and psychological to societal and environmental influences. Below are some potential causes of parental anxiety:
1. Fear of the unknown
Parenthood is a journey filled with uncertainty. New parents often face anxiety about the challenges of caring for an infant, the changing needs of a growing child, and the transitions into adolescence and adulthood.
The lack of experience in raising children can evoke feelings of inadequacy and doubt in a parent's ability to effectively meet their child's needs.
2. Safety and well-being concerns
Parents naturally worry about their child's safety and well-being. Concerns about accidents, illnesses, bullying, and peer pressure from infancy to adolescence can lead to heightened anxiety. In an increasingly complex and interconnected world, the fear of potential dangers can be overwhelming for many parents.
3. Societal pressures and expectations
Society often places unrealistic expectations on parents, fueling anxiety and self-doubt. Social media, in particular, can exacerbate these pressures as parents compare themselves to the seemingly perfect images presented online. Striving to meet perceived societal standards can lead to feelings of failure and heightened anxiety.
4. Parent-child relationship
The parent-child relationship plays a vital role in parental anxiety. Parents may worry about being emotionally distant or overbearing, and the fear of damaging the parent-child bond can be distressing. Balancing the roles of authority figures and emotional support can be challenging, leading to parental anxiety.
5. Personal and family history
Past experiences and family dynamics can also contribute to parental anxiety. Parents who experienced difficult childhoods or grew up in stressful family environments may carry those anxieties into their own parenting journey.
Additionally, the presence of mental health issues within the family can increase the likelihood of parental anxiety.
How to deal with parental anxiety?
If you are thinking about "How to overcome parental anxiety?" you should know that dealing with parental anxiety requires a multi-faceted approach. Following are a few effective ways to manage parental anxiety and create a healthier and more fulfilling parenting experience.
1. Practice self-compassion
It's crucial for parents to be kind to themselves and recognize that nobody is a perfect parent. Acknowledge that mistakes are a part of the parenting journey, and it's okay to feel anxious sometimes.
When you're feeling overwhelmed, take a moment to breathe deeply and remind yourself that you're doing your best. Self-compassion will help you maintain a positive outlook and reduce anxiety.
2. Establish a support network
Don't hesitate to reach out for help when needed. Building a support network of family, friends, or other parents can provide a sense of community and reassurance.
Discussing your concerns with others who can relate to your experiences can be very comforting and helpful in gaining different perspectives on parenting challenges.
3. Set realistic expectations
Parental anxiety can arise from setting unrealistic expectations for yourself or your child. Understand that every child is unique and grows at their own pace.
Set achievable goals for yourself and your child, and celebrate small victories along the way. This can help reduce feelings of inadequacy and anxiety about not meeting perceived standards.
4. Practice mindfulness and stress-reduction techniques
Engaging in mindfulness practices can significantly alleviate parental anxiety. Mindfulness involves being present at the moment without judgment. Practices like meditation, deep breathing, or yoga can help calm the mind and promote relaxation. Regular physical activity and hobbies can also reduce stress levels and improve overall well-being.
5. Limit exposure to negative information
Constant exposure to negative news or articles about parenting challenges can amplify anxiety. Be mindful of the media you consume and consider taking breaks from social media or news when you find it affecting your mood. Instead, focus on reputable parenting resources that promote positive and supportive messages.
6. Communicate with your partner and child
Open communication within the family is crucial for addressing and managing anxiety. Talk to your partner about your concerns and fears, and encourage them to share theirs as well. Develop a supportive environment where your child feels comfortable expressing their feelings too.
Healthy communication can strengthen your family bond and provide a sense of security for everyone.
1 out of 4 people have a mental illness. Learn from Elizabeth's experience as to how she survived her mental illness and came out stronger:
7. Seek professional help if necessary
If parental anxiety becomes overwhelming and starts to impact your daily life, seeking professional help is a wise decision.
A licensed therapist or counselor can offer valuable tools and coping mechanisms specific to your situation. They can help you navigate challenging emotions and develop a personalized plan for managing anxiety effectively.
Commonly asked questions
Many parents find themselves grappling with parental anxiety – a sentiment that can impact both their well-being and their relationships with their children. In this section, we shed light on some of the frequently raised queries about parental anxiety and its effects on parenting dynamics.
How does parental anxiety affect parenting and the parent-child relationship?
Parenting with anxiety can significantly impact parenting and the parent-child relationship. Anxious parents may become overprotective, restrict their child's independence, and struggle to provide emotional support effectively. Such experience can lead to strained communication, decreased trust, and hinder the child's emotional development.
So, how to help a parent with anxiety? Seeking help and coping strategies can help parents manage their anxiety, leading to a more positive parent-child relationship.
Is it normal to experience anxiety as a parent?
Yes, it is entirely normal to experience anxiety as a parent. Parenthood comes with a multitude of responsibilities and uncertainties, which can trigger feelings of worry and stress.
A certain level of anxiety is natural and can even help parents stay alert and responsive to their child's needs. However, seeking professional guidance can be beneficial if anxiety becomes overwhelming or starts interfering with daily functioning.
Can parenting trigger anxiety?
Yes, parenting can trigger anxiety, especially during life transitions or challenging phases in a child's development. The fear of making mistakes, the responsibility of shaping a child's future, and societal pressures to be a "perfect" parent can all contribute to parental anxiety.
Additionally, personal experiences, family history, and external stressors can also play a part in triggering anxiety for parents. Seeking support and developing coping strategies can help manage parenting-related anxiety.
Why do my parents give me anxiety?
The anxiety you feel from your parents might stem from various sources. It could be related to high expectations they have, fear of disappointing them, or past experiences. Sometimes, parents' behaviors, communication styles, or even their own anxiety can influence your emotional state.
Open communication with them might help you understand their perspective and express your feelings, potentially leading to a more supportive environment.
Can you pass anxiety to your child?
Yes, anxiety can be passed down from parent to child due to a combination of genetic and environmental factors. If a parent has a history of anxiety or related disorders, there's an increased likelihood of their child inheriting a susceptibility to anxiety.
Additionally, children can pick up anxious behaviors and thought patterns from observing their parents' reactions to stressors. Early intervention and fostering a supportive environment can help mitigate this risk.
Don't hesitate to get help!
Parental anxiety disorder can impact both parents and children. By understanding the symptoms and causes, parents can take proactive steps to cope with anxiety effectively. Seeking support, practicing self-care, and implementing coping strategies can create a more nurturing and positive parenting environment, developing a healthier parent-child relationship.
Remember, it's okay to seek help when needed and prioritize your well-being on this challenging yet rewarding journey of parenthood.
Share this article on
Want to have a happier, healthier marriage?
If you feel disconnected or frustrated about the state of your marriage but want to avoid separation and/or divorce, the marriage.com course meant for married couples is an excellent resource to help you overcome the most challenging aspects of being married.
Learn More On This Topic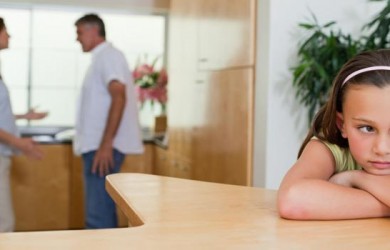 You May Also Like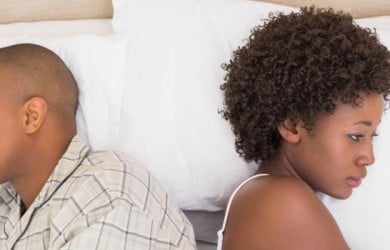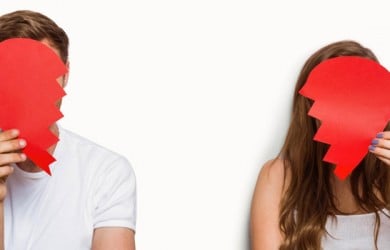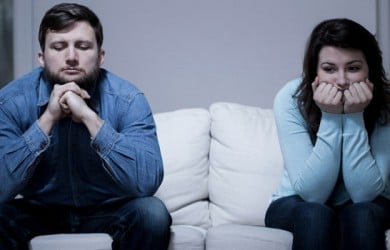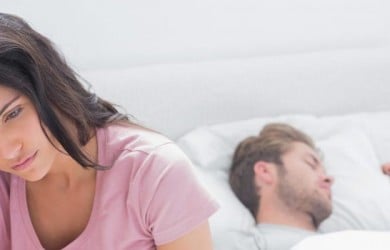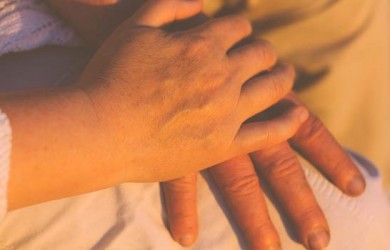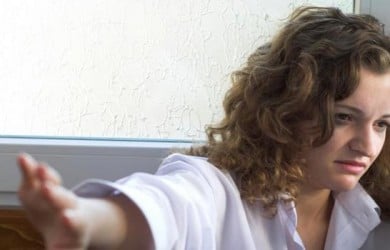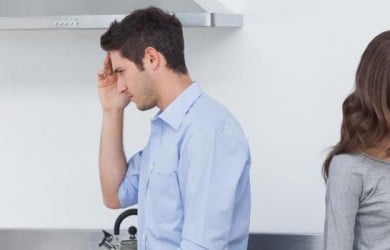 Popular Topics On Marriage Help