4 Key Online Marriage Preparation Tips for the Newly Engaged
If you are newly engaged or think an engagement might be on the cards for you, you are about to head into a magical and exciting time.
But you are also about to embark upon a road that is long, winding and sometimes rocky. While things might be wonderful in your relationship now, it might not always be that way. Life is renowned for bringing its challenges, and even though your picture might look rosy now, it doesn't mean that your marriage will escape from the problems life brings – you are probably going to have to work for your marriage sometimes.
Even though life tends to destroy our dreams sometimes, you can take steps to smooth the road, by protecting your marriage. And you can do it without even leaving the couch by considering marriage preparation online.
Marriage preparation online is a process that will encourage you and your fiance to consider the everyday challenges that most marriages experience – so that you can learn how to recognize and navigate such pitfalls in your marriage if they occur. Marriage preparation online will also encourage you to consider your reasons for marrying, your expectations around marriage, and of your life together so that you can ensure that your expectations are realistic (which will avoid disappointment) and will also help you to develop a healthy communication style within your relationship.
You can expect to find your marriage preparation online experience through a variety of different mediums – such as; online counselors, online courses, advice and tips found online, apps, forums and groups built explicitly around marriage preparation online. The format and structure of your marriage preparation experience will be individual to the vendor – but all should revolve around the main focus areas listed below.
Recommended – Pre Marriage Course Online

Building an open and honest communication style
If you and your spouse stop communicating or communicate ineffectively, you can be sure that problems will arise. When you plan to marry, you are planning to build and live a life together, and you are also committing to deal with all of the responsibilities and problems that occur together, as a partnership – so you'll need to be able to communicate well!
If you or your spouse cannot express what they want, if incorrect assumptions are made, if one partner always responds to problems a certain way that is difficult for their spouse, then you've got problems that can grow and harm your marriage. Marriage preparation online can help you to avoid this problem.
Learning how to communicate effectively now and in the future will ensure that if any of these challenging communication styles appear in your marriage that you'll be able to spot them, and discuss, or work through them together. You'll also learn how to communicate well in all situations – not just the difficult ones, and possibly determine how you are currently communicating, so that you can work through any critical topics that you might be avoiding.
Learning how to keep the love alive
If you are about to marry, it doesn't take a genius to realize that you'll be thinking positively and expecting to remain in love and happy together for the rest of your life. But with so many marriages experiencing an emotional distance between spouses at some time or other – which some marriages never manage to recover from (leading to divorce). It's important to make sure that you maintain the love and respect in your marriage.
Not paying attention to the task of keeping the love alive is a risky strategy for a marriage. Especially when it doesn't take too much effort to invest in learning about the common pitfalls and developing strategies or techniques that you can use to keep the love alive through marriage preparation online.
Whether you develop skills in understanding your spouse's perspective, learn how to compromise, ensure that you spend valuable time together in the years to come, retain intimacy, have each other's back, and work together as a team as you navigate through life. They will all help you in the future and are essential topics that should frequently be discussed in your marriage so that you can keep it stable and secure.
Conflict resolution
Arguments can be healthy, they can clear the air, but the types of arguments you are experiencing in your relationship now will change over time.
Conflict can arise through family, parenting, poor communication, a distance between each other, pushing each other's boundaries, bringing burdens from the past into the marriage, misaligned goals and values, unrealistic expectations and from many many more issues. These arguments are the real deal, they are more serious – they'll be about life issues, and a lot will be riding on them. Which only adds to the drama.
Conflict can be unpleasant and damaging to your marriage. But If you can learn to recognize what is happening when you experience conflict in your marriage, and you can agree upon a strategy to diffuse the situation. The story changes into an account of a fabulous and loving marriage despite the troubles.
The three topics discussed above should be essential for every married couple to be aware of and educated in. All three are often covered in-depth when you undertake marriage preparation online.
Share this article on
Want to have a happier, healthier marriage?
If you feel disconnected or frustrated about the state of your marriage but want to avoid separation and/or divorce, the marriage.com course meant for married couples is an excellent resource to help you overcome the most challenging aspects of being married.
More On This Topic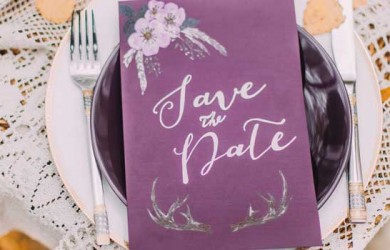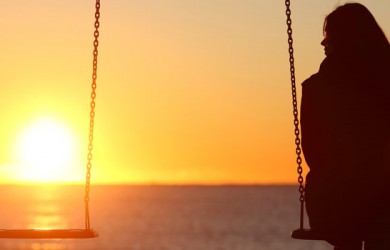 You May Also Like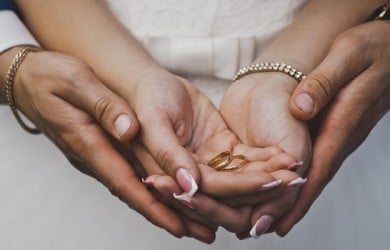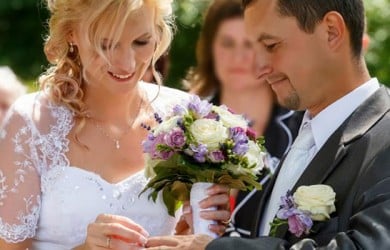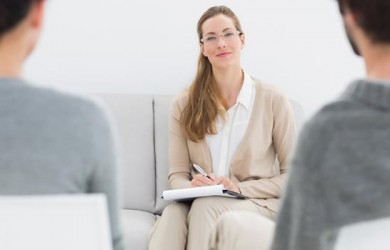 Popular Topics On Getting Married