Six Important Pre-Marriage Tips for Brides
Marriage is one of the most beautiful things happening in a bride's life. But, before you decide to walk down the aisle and take vows, it is advisable to get some credible pre-marriage tips for brides.
Often at the bridal showers, people lend diverse pieces of advice for the bride. The advice for the bride to be can be genuine or humorous, or even unsolicited at times.
Out of the plethora of wedding advice for the bride, brides-to-be must rely on their instincts on what all advice to follow and what to reject.
So, if you're getting married soon, probably you can't wait any longer to tie the knot. But, at the same time, you may be pretty nervous and wishing for some friendly pre-marriage tips for brides.
So here are a few bridal tips and pre-marriage advice that may be helpful as you head towards your big happy day.
1. Delegate to those who want to help
Although you may know exactly how you want everything done and you may feel that the only one who can do it just right is you.
But, if you think about it, you just can't manage to do everything (or even most things) yourself.
One of the pre-marriage tips for brides is not to hesitate to delegate to those who want to help – whether it's catering, flowers or sewing bridesmaids dresses – let them help! Or let them organize that area of concern – it will take a lot off your shoulders.
You have enough to think about before you cross over into the world of marriage.
So when it comes to the practical preparations for the wedding day, one of the best tips for the bride before marriage is to delegate as much as possible.
2. Discuss your thoughts and feelings
Whether you have years, months, or weeks to prepare for your marriage, pre-marriage preparation for the soon to be bride is inevitably a nerve-wracking time.
Although you are in love and hugely excited, you are sure to have those moments when you wonder how things will work out and how to go about things you should know before marriage.
At times, sweating over things to do before the wedding can take a toll on your mental and physical health and, in actuality, take you nowhere.
This is when it is essential to have a trusted friend or mentor or someone from the family to discuss your thoughts and feelings. Seeking out a marriage counselor prior to marriage can be extremely beneficial to help you work through emotions.
Remember that you don't have to go through this all by yourself. Even though it is, on the whole, a joyful experience, everyone needs support. So, don't consider yourself to be an exception.
Don't hesitate to ask for advice before marriage. Marriage advice for the bride- to- be, received from a loved one can bail you out in your desperate times.
Recommended – Pre Marriage Course
3. Detach before you attach
When you get married, you step over a threshold into a whole new life with your new partner.
If you still have all sorts of emotional "attachments" pulling you back into your old world of singleness, you will not be able to enjoy married life fully.
Therefore it is a piece of essential marriage advice for the bride that she takes time to prepare herself to detach from the world in which she has been living before her marriage.
Perhaps you will be moving to another city. Although you will probably visit sometimes, it won't be the same, so say your goodbyes and get used to the idea of all the changes that you will face.
4. Do not prioritize your ego over your relationship
One of the best advice for marriage is not letting your relationship crumble under loads of your ego.
Even if you have been dating your partner for a very long time, marriage can bring you a whole lot of surprises and unexplored aspects of your spouse.
So, it is a bit of important wedding advice for the bride to deal with disagreements sportingly. It is not important to win every argument; more important is to let the relationship win over the petty nagging issues.
One of the vital pre-marriage tips for brides is choosing to love each other even when you are finding it difficult to like each other.
5. Don't shy away from seeking forgiveness
You are neither God nor Google, who isn't allowed to falter. It is completely okay if you commit mistakes in your relationship, whether deliberately or inadvertently.
The most important thing is to realize and accept it when you go wrong. When you express your heartfelt apology, it will undoubtedly do wonders for your relationship despite going wrong.
Say a genuine sorry and get your partner talking when you have made them upset. Allow them to express their anguish as well. It is essential to allow the negativity to flow out rather than cultivating it forever.
6. Don't keep secrets from each other
One of the primary wedding day advice for brides-to-be is to maintain the utmost transparency in your marriage.
In the video below, Antonio Borrello discusses how keeping secrets is a major threat to most marriages and relationships.
It doesn't imply that you will be losing your freedom in entirety, but at the same time, it is also true that you will need to do away with your extreme love for individuality.
Marriage intertwines two souls together to the extent that the two people need to start sharing their lives, their bed, emotions, desires, and a lot of other things.
If you want your marriage wheels to never go off track, it is essential for you not to keep any secrets from your partner.
It is okay for you to dislike some aspects of your spouse. But, you must choose to talk openly about your issues and listen to them rather than drifting away from your partner and keeping secrets.
Related- 7 Important Questions To Ask Your Partner Before You Get Married
As your wedding day approaches, remember these essential pre-marriage tips for brides to have a successful and fulfilling married life.
Share this article on
Planning to get married?
Just engaged or contemplating marriage? Discover how to transition smoothly into the next phase of your relationship with Marriage.com's Pre-Marriage Course. Begin your incredible journey with this guide designed by experts and lay a strong foundation for your path of togetherness - forever!
Learn More On This Topic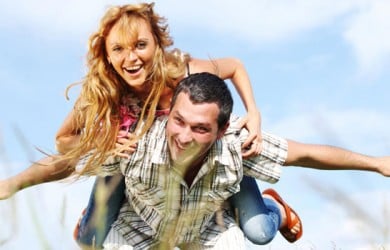 You May Also Like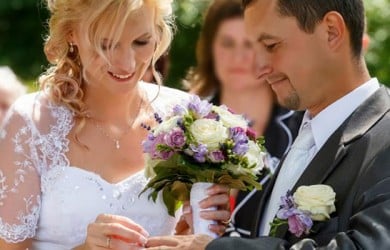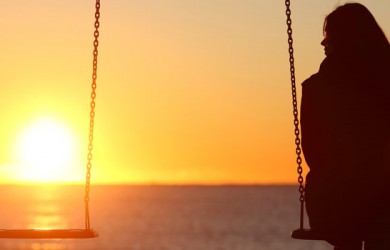 Popular Topics On Getting Married