Best Marriage Preparation Advice for To-Be Couples
"Marriages are like fingerprints; each one is different, and each one is beautiful." – Maggie Reyes.
Marriage is indeed beautiful, and maybe one of the most important events that we can have in our lifetime.
Once a couple decides to get married, everything will change, and the couple will, of course, need to start preparing for their marriage.
We all know how hectic it is to plan a wedding, but what about marriage preparation itself? How familiar are you with the best marriage preparation advice before actually tying the knot?
Marriage preparation – what is it all about?
It's already expected that you will probably spend a lot of money, not to mention time, in preparing for your wedding day. But did you know that preparing for marriage is different?
Preparing for your marriage and planning for your wedding are two very different topics.
As we all know, most of you will probably spend half of your time preparing for your wedding day but spending time to be prepared for your married life is another thing.
Marriage preparation is the method of couples to train themselves for a successful marriage.
Preparation for marriage can be achieved through training seminars, best marriage preparation advice courses, and even counseling, but how do you prepare yourself for marriage? Where do you start?
Preparing yourself for marriage is more than just being financially stable and more than being at the right age; it's being ready emotionally and mentally.
Recommended – Pre Marriage Course
Why is marriage preparation important?
One of the best marriage preparation advice is to spend as much time as needed to be ready for your married life. Why is this essential for any couple who would want to get married?
Well, training will enhance the couple's skills vital for any marriage.
This includes communication, being able to handle conflict and differences, being equipped to handle tough situations, solving problems, and of course, making decisions.
We can all decide to get married, but staying together and having a harmonious marriage and a family is the main goal of saying "I do"?
Some books on preparing for marriage also point out that assessing yourself even before deciding to get married is also as important.
Jumping into the decision that you want to get married without actually being ready can turn into a disaster. In some cases, even if you have already been together for a long time, these seminars and programs are still needed.
If a couple forgets the most important things to know before getting married, their marriage may lead to arguments, differences, and eventually a divorce.
One of the best marriage preparation advice that we can share is to be ready for marriage.
Along with the usual courses, seminars, and tips, it might include assistance in developing the couple's knowledge, expectations, and characteristics that are important in making sure that their marriage will be fruitful.
The best marriage preparation advice
There will be a couple of things to consider before getting married; this will include pre-marriage advice, premarital counseling, and even reading marriage books to help you prepare.
Let's get an overview of the basic and best marriage preparation advice that we can share for couples.
Go for personal preparation programs
We've seen so many programs like this one; most of them are even for free.
It's one of the things to do before you get married, and this will benefit not only your marriage but also you as a person. It's all about personal growth.
Most of the programs on how to prepare for marriage aim to focus on attitudes and expectations.
Other programs focus on developing specific skills that we will need even in our daily lives, such as communication, handling conflict, proper problem-solving skills, and of course, being able to make the right decisions.
Attend premarital counseling sessions
Many couples believe that they are ready to face married life and that premarital counseling is just for those who have issues, but that is not true.
Premarital counseling is one of the most important things to do before getting married and shouldn't be skipped no matter how ready you think you are.
Also, remember that only professionals are allowed to give premarital counseling sessions, and it aims to establish a strong foundation for any relationship.
It will also train the couples to understand how they should deal with their differences and how they should deal with arguments.
Also watch:
Read marriage preparation books
Books on how to prepare for marriage are also helpful. It's a great way to get insight into how married life looks; also, the best marriage advice often comes from those who have experienced it first-hand.
Fighting for Your Marriage: Positive Steps for Preventing Divorce and Preserving Lasting Love, by Howard Markman, Scott Stanley, & Susan Blumberg, 2001
Should We Stay Together: A Scientifically Proven Method For Evaluating Your Relationship and Improving Its Chances for Long-Term Success, by Jeffry H. Larson, 2000.
The Seven Principles for Making Marriage Work, by John M. Gottman & Nan Silver, 1999
These are just some of the most recommended books for couples.
Along with these proven and effective ways of how to be fully prepared for marriage, it's also vital that both of you are willing to learn together.
This is the start of your life together as husband and wife, and as early as now, it's better to give time and focus on being a good pair and establishing a solid foundation even before you say your vows.
Being prepared for your marriage is essential to make it work.
As you give time and effort in making your wedding day grand and unforgettable, it's equally important to focus on being prepared in your life as a married couple as well.
The best marriage preparation advice to any couple is simply focusing on and committing to your goals as a couple.
Once married, it's no longer about you as individuals but as one, so better to spend time preparing for marriage together.
Share this article on
Planning to get married?
Just engaged or contemplating marriage? Discover how to transition smoothly into the next phase of your relationship with Marriage.com's Pre-Marriage Course. Begin your incredible journey with this guide designed by experts and lay a strong foundation for your path of togetherness - forever!
Learn More On This Topic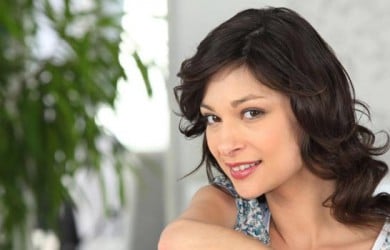 You May Also Like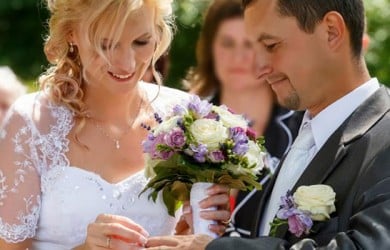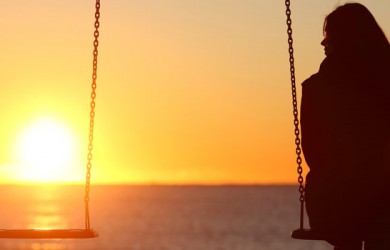 Popular Topics On Getting Married